Did Netflix triple-dog-dare Amazon? Because Amazon is now offering Prime Video as a standalone monthly subscription in the US, mere weeks before Netflix starts rolling out its higher subscription price.

The battle of the stateside streaming giants just got kicked up a (big) notch.
For the first time ever, Amazon is offering US customers two monthly subscription options to access its Prime Video offerings, so you no longer have to shell out $99 in one shot for an annual subscription to Amazon Prime.
It's about choice. (And, of course, money.)
For $10.99/month, you get Prime Video plus all the other perks of Amazon Prime, including free two-day shipping, ad-free music streaming on Prime Music, access to the Kindle Lending Library, and more. The differences are you're billed monthly and your total payment over twelve months is $131.88, a 33% increase in price over the annual plan.
If you want Prime Video and nothing but Prime Video, then the $8.99/month option – which goes head to head against Netflix and Hulu Plus – is for you. With this plan you get unlimited streaming of all the titles under the Prime Video banner with none of the added benefits of Amazon Prime. This plan totals $107.88 over twelve months, an increase of 9% versus Amazon Prime.
Both of the Prime Video plans are cancellable at any time, just like Netflix and Hulu.
The price comparison looks like this:
Amazon Prime Video — $10.99/month with Amazon Prime OR $8.99/month for just Prime Video
Netflix — $9.99/month (starting May 2016) for 2 screens + HD  OR $7.99/month for 1 screen in SD
Hulu — $11.99/month for no ads OR $7.99/month with ads
(The pricing in bold text above is a mostly apples-to-apples comparison. For further details about each SVoD service's options, visit their respective websites. Links are below.)
But subscription video-on-demand isn't just about the price and perks.
People subscribe (or not) because of the content. And each of these services is continuing to enlarge its roster of exclusive and original offerings.
Since this blog focuses on television shows from the UK, the Republic of Ireland, Australia, New Zealand, and Canada, let's look at some of the programs, or new seasons of programs, that each SVoD service offers on an exclusive basis.*

For Brit TV fans, two of the biggest things going for Prime Video are its exclusivity deals with the BBC and PBS. With the former comes a slew of BBC titles (including the ones listed in the "British TV Viewing Guide: 2016 Archives"), and the latter brings a growing list of shows and seasons from PBS' Masterpiece collection.
(PBS members whose local stations offer the PBS Passport streaming service — a benefit of having a higher-than-basic level of membership — can access some, but not all, of the Masterpiece programs and episodes available on Prime Video. However, PBS Passport is the only place where you can watch all six seasons of Downton Abbey at no charge, beyond your contribution to support your local PBS station.)
And after the humongous success of the Amazon Original series, The Man in the High Castle, the most-streamed show ever on Amazon, which happens to feature quite a number of British actors, the online retail giant/streaming service/studio went all in by commissioning a full-on British TV series. Will there be more? We shall see.
One last thing: Did I mention you can download shows from Prime Video?
Doctor Who (reboot)
Downton Abbey: Seasons 1-5 (currently)
Mr Selfridge
Poldark
Wolf Hall
Amazon Original: The Collection
Amazon Original: As-yet-untitled motoring show w/ the former hosts of Top Gear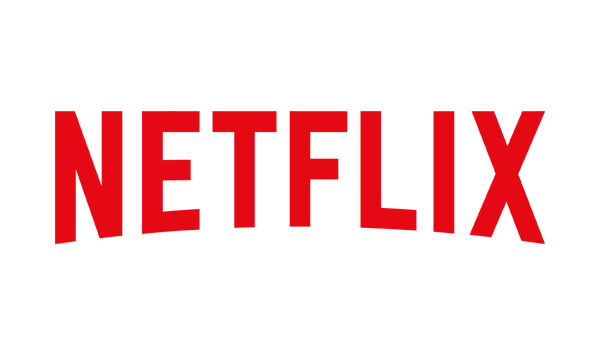 The focus at Netflix is acquiring or commissioning programs that subscribers in every one of its territories around the world can stream. In the realm of British TV, that becomes more like global minus the UK and Ireland, or sometimes just the US and Canada. But still.
Netflix's acquisition strategy runs the gamut of genres, demographic targets, etc. This isn't a bad thing, given its still-growing size (currently at 81.5 million subscribers worldwide) and need to appeal to as many subscribers and potential subscribers as possible. Brit TV-wise, the focus appears to be on opposite sides of the spectrum: dark, serious, intense dramas and lighter, slice-of-life sitcoms — many of which are critically-acclaimed and UK audience favorites. The list of British documentaries, some of which are fabulous, is getting longer, too.
In the area of new commissions, Netflix has been ramping up on its international dramas (Amazon, too, but to a lesser degree), and that includes the UK. As with Amazon, time will tell if Netflix orders more British TV productions.
And unlike most of Prime Video's British TV offerings, which premiered on broadcast and cable channels before streaming on Amazon, the new or returning UK TV shows and seasons at or headed to Netflix — some of the finest and most highly-anticipated series from across the pond — haven't and won't be screened anywhere else in the US, at least not for a while.
Cuckoo (which just got recommissioned for two more series)
The Fall
Peaky Blinders
River (River!)
Scrotal Recall
Southcliffe
Netflix Original: The Crown
Netflix Original: Marcella
Netflix Exclusive: Top Gear (new season, featuring co-host Matt LeBlanc)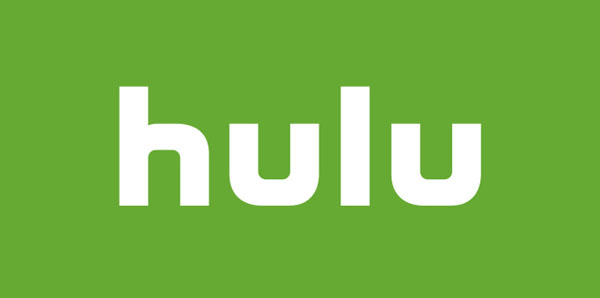 Hulu also commissions new TV series and acquires others from distributors (such as Hulu's TV-network owners). It's just that, for our purposes here, none of the commissions are British and only a small percentage of acquisitions fit that bill.
Since losing a boatload of BBC programs (including many that had been exclusives, such as Life on Mars and Ashes to Ashes) due to license expiration and/or competitive deals (ahem), the Brit TV shows Hulu's been premiering recently have tended toward comedies and dramedies that skew younger (16-34). If you're in the 35+ demo, don't let a host of teen and young adult actors dissuade you from watching, though. Some of these shows are freaking brilliant.
Bluestone 42
The Enfield Haunting
Moone Boy
Siblings
Stella
So there you have it. A bit of pricing, a bit of background, a bit of programs. ("Nineteen points! All in the dressing.")
Do you already have or will you sign up for one, two, or all of these SVoD services?
Or do you go with/stick with Acorn TV, with or without the others?
* Certain titles are available as pay-per-view offerings on Amazon Instant Video and other PPV services; however, this analysis is confined to no-cost streaming of British TV shows (beyond the SVoD subscription fee).
__________________

Add your comments on our Facebook and Twitter pages.

Share this post/page.

Amazon's MONTHLY Prime Video Option Takes on Netflix and Hulu Plus: A Comparison