It's no longer a situation of if but when. Netflix has picked up Black Mirror and new episodes of the cult sci-fi dystopian drama are coming.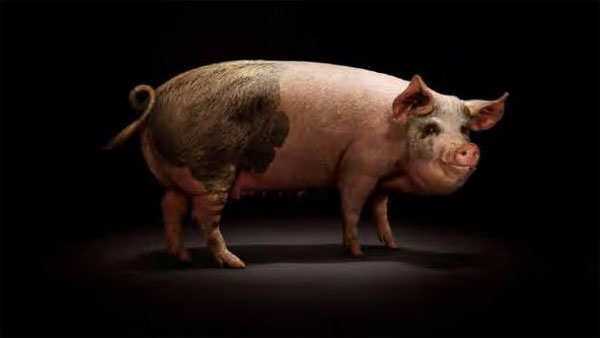 There's a new Netflix Original Series coming, and its name is Black Mirror.
After winning the bidding war for the International Emmy® Award, Peabody Award, Rose D'Or award-winning series, Netflix stated, "Black Mirror taps into the collective unease with the modern world and each stand-alone episode is a sharp, suspenseful tale exploring themes of contemporary techno-paranoia. Without questioning it, technology has transformed all aspects of our lives; in every home; on every desk; in every palm — a plasma screen; a monitor; a smartphone — a Black Mirror reflecting our 21st Century existence back at us."
Netflix is producing 12 new episodes of Black Mirror, which will screen in all of the streaming giant's territories outside of the UK and Ireland.
(This presumably means that Black Mirror will continue to air across the pond on Channel 4, given its first-look deal for UK broadcast rights of the show's new episodes, although no details were released about this.)
Series creators Charlie Brooker and Annabel Jones will continue as showrunners and executive producers for Brooker's House of Tomorrow production company.
Production is slated to start later this year in the UK, and Brooker has already started writing scripts for the new episodes. Netflix did not announce when these will premiere or whether they will be released on an weekly basis or all at once for a binge-watching extravaganza.
All new episodes. Coming soon. #BlackMirror https://t.co/d9PWiyNqiW

— Netflix US (@netflix) September 25, 2015

Said Brooker, "It's all very exciting — a whole new bunch of Black Mirror episodes on the most fitting platform imaginable. Netflix connects us with a global audience so that we can create bigger, stranger, more international and diverse stories than before, whilst maintaining that Black Mirror feel. I just hope none of these new story ideas come true."
Um, quite, what with #piggate having blown up the interwebs earlier this week, and Brooker having tweeted…
Shit. Turns out Black Mirror is a documentary series.
— Charlie Brooker (@charltonbrooker) September 20, 2015
For more details about Black Mirror, check out this post.
__________________
Add your comments on our Facebook, Google+, and Twitter pages. Share this post/page.
Black Mirror: Now a Netflix Original Series with New Episodes Coming Soon