Years before Downton Abbey became a massive, multiple award-winning worldwide hit, before Benedict Cumberbatch and Martin Freeman became the Sherlock and Watson for the Internet age, and before Doctor Who turned 50+, there have been legions of British TV fans on this side of the pond.
To help longtime and newbie stateside viewers find TV shows from England, Scotland and Wales, plus Canada and Ireland, we've put together this list of sources for where to watch series, specials, and made-for-TV movies from these territories. Check them out, watch something fabulous, and remember to bookmark, share, and visit this page regularly for updated information.
(Visit The Down Under TV Place for info about shows from Australia and New Zealand.)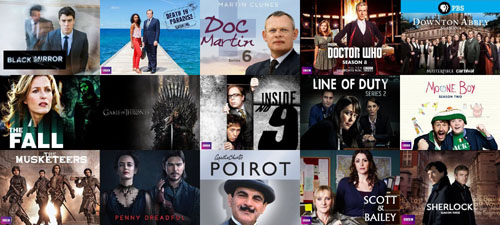 __________________
BROADCAST AND CABLE
PBS
Before there was Acorn TV, BBC America, or Netflix, there was PBS for British programs. For more than 45 years, the public television network has been the home of Masterpiece in all of its incarnations, starting with Masterpiece Theatre, which brought us I, Claudius, the original Poldark, and The Jewel in the Crown (decades before Indian Summers), amongst other memorable programs.
Today, PBS brings us…
Masterpiece Classic period dramas, such as Poldark and Victoria. New shows coming in 2018 include the latest adaptation of Little Woman and newspaper drama Press, amongst other titles. Recent hits include:
Masterpiece Contemporary dramas, such as Endgame, Framed, Lennon Naked, The Song of Lunch, and these thrillers:
And, of course, Masterpiece Mystery whodunits, including the complete series of Inspector Lewis, Inspector Lynley, Wallander, and Zen, and what might be all of Sherlock (if the stars' busy schedules can't accommodate a fifth season). Recent fan favorites include:
PBS also offers exceptional British theatre and adapted works under its Great Performances banner, such as these adaptations of Shakespeare's works:
Last but not least are the British programs independent of Masterpiece and Great Performances, including Call the Midwife, which returns with its 9th season in 2020; Last Tango in Halifax, which is also returning to telly in 2020 (on BBC in the UK, later on PBS in the US) with a new season after a 4-year absence; and the shows below, which aired on PBS in 2017 and 2018.
Ways to stream PBS content:
PBS Video Portal — New episodes are usually available for a limited time (and for free) here, starting the day after their original broadcast.
PBS app — Select programs and episodes are also available with the PBS app for Amazon Fire TV, Apple TV, Roku, and Xbox 360, as well as Android and iOS digital devices.
PBS Passport — This benefit of being a member of a PBS affiliate station allows you to stream select PBS content. You can access Passport by contributing $60+ per year to your local PBS station.
PBS Masterpiece channel on Amazon — This SVOD channel now features British programs that made their US debuts on PBS as well as those that first screened elsewhere in the States, such as Apple Tree Yard and Lovejoy. (For fans of non-English-language international TV series, the channel also offers shows from Walter Presents, which are shown in their original language with English subtitles.) It costs $5.99/month after the 7-day free trial period.
To see which British TV programs are premiering on PBS this month, check out our British TV Viewing Guide.
_________
Local PBS Member Stations and Independent Public TV Stations
There are 300+ PBS member stations in the US and its territories that broadcast the British programs provided by PBS. Many of them, plus independent public TV stations, also air additional UK TV shows that they purchase on their own, thanks to viewer donations. (Hint, hint.) Shows vary from market to market and station to station, but longtime favorites, from Are You Being Served and Keeping Up Appearances, to Ballykissangel and Monarch of the Glen, tend to show up regularly across many of the stations.
Many British TV shows premiere in the US exclusively on select public TV stations. (This means they are not PBS shows, although they air on some PBS member stations.) Series that made huge splashes when they debuted in local US markets include DCI Banks, Death in Paradise, Father Brown, and Scott & Bailey. Others that made their stateside premieres exclusively on public TV stations include:
A public TV station worth noting is WETA.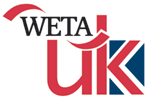 WETA, which serves the Washington, DC metropolitan viewing area, is the only public TV station in the US with a digital channel dedicated to telly from the UK and other Commonwealth territories. It is WETA UK, and with it you can get your Brit TV on 24/7/365.
To see which British TV programs are premiering on public TV stations this month, check out our British TV Viewing Guide.
_________
BBC America
BBC America gives US-based Anglophiles a number of British TV's worldwide hits, such as British noir mystery-crime drama Broadchurch, gritty detective drama Luther, critically-acclaimed drama Killing Eve, and global sci-fi phenomenon Doctor Who.
To see which British TV programs are premiering on BBC America this month, check out our British TV Viewing Guide.
_________
Other Broadcast, Cable, and Satellite Channels
Until relatively recently, shows from the UK aired in the US primarily on PBS member and independent public TV stations, BBC America, and a couple of premium cable channels. That has changed in a big way. To wit: The shows below premiered on A&E, AMC, Discovery Life, E!, FX, History, Lifetime, Ovation, and (the now-defunct) Pivot basic cable channels, plus Fox and NBC, within the past couple of years: There were more besides these.
And, of course, premium cable channels Cinemax, HBO, Showtime, Starz, and SundanceTV continue to bring some of the finest UK productions and US/UK co-pros to the US, including the ones below. And more are on the way.
By the way, you can try any of these and other premium cable channels without going through your cable company by adding them through Amazon Channels, which gives you a 7-day free trial for each channel before the monthly subscription fee kicks in.
To see which British TV programs are premiering on broadcast, cable, and satellite channels this month, check out our British TV Viewing Guide.
__________________
STREAMING VIDEO ON DEMAND (VOD) & DIGITAL DOWNLOAD PLATFORMS, including SVOD (Subscription),  AVOD (Advertising-Supported) / TVOD (Transactional)

Acorn TV
Acorn TV is a subscription video-on-demand (SVOD) service that offers TV programs from the UK, Canada, and Ireland, as well as Australia and New Zealand. And with the explosive growth in popularity of English-subtitled non-English-language programs, they've been adding more of these shows, too.
Its curated content currently numbers in the hundreds for titles, including shows that premiere in the US exclusively on Acorn TV — all of which amounts to 1000+ hours of programming. Some of the most popular titles are:
New subscribers get a free 7-day trial, after which the subscription price is $4.99/month or $49.99/year for on-demand streaming. If you're a member of Amazon Prime, you can add an Acorn TV subscription through Amazon Channels and watch Acorn's shows through the Amazon Video interface.
Acorn TV also offers some of its titles as pay-per-view (PPV) offerings on Amazon Video, including these shows:
To see which British TV programs are premiering on Acorn TV this month, check out our British TV Viewing Guide.

_________
Amazon Instant Video & Amazon Prime Video
As the competition between US streaming services continues to amp up, Amazon finally decided to give its customers two MONTHLY subscription options for Prime Video, one of which pits the SVOD service directly against Netflix and Hulu. (You can read all the details in this article.)
And with the name of the streaming game being exclusive content, Amazon has also upped the ante in this area by increasing the number of program acquisitions and productions for its Amazon Original series, in addition to exclusivity deals with distributors.
To see which British TV programs have been added to Amazon Video this month, check out our British TV Viewing Guide.

_________
Apple Services (formerly iTunes)

Apple Services has a wealth of Brit TV program seasons and episodes available as digital downloads for purchase. While most can be streamed on VOD services, some downloads are exclusive to iTunes (at least for now). For Whovians, several multi-episode stories from the Classic Doctor Who series are currently exclusive to iTunes, including Doctor Who: The Enemy of the World starring Second Doctor Patrick Troughton, Doctor Who: The Trial of a Time Lord starring Sixth Doctor Colin Baker, and Doctor Who: Silver Nemesis starring Seventh Doctor Sylvester McCoy.
And in a first for BBC Worldwide, the historical drama Banished premiered in the US on iTunes.
_________
BOB TV (Best of British Television)
BOB TV, available exclusively through Amazon Channels, offers an eclectic selection of popular British comedies, reality shows, games shows, talk shows, and more. Here are a few of the programs currently available:
To see which British TV programs have been added to BOB TV this month, check out our British TV Viewing Guide.

_________
BritBox
BritBox, the new SVOD service from BBC Worldwide and ITV (the former being commercial arm of the Beeb and the latter being the UK's largest commercial broadcaster), launched in the US on 7 March 2017, with nearly 200 titles.
New and classic Britcoms, mysteries, and dramas, plus documentaries, lifestyle programs, and long-running soap operas, as well as live events from the UK, can be streamed on BritBox. Titles that premiered in the US exclusively on BritBox include:
Series that used to be on other US SVOD platforms but are now on BritBox only include several beloved mystery series, such as:
The BritBox subscription costs $6.99/month (after the 7-day free trial), which gives you access to the ad-free content on the Web, Android and iOS devices, Apple TV (4th generation), and Roku. To watch BritBox through the Amazon Video interface, add the subscription through Amazon Channels.

_________
Google Play
Google Play is the online search and advertising giant's store. Ever since Google attended its first BBC Showcase in 2014, its library of British TV titles has been growing, although none of them are exclusive. The best way to find the shows you're looking for is to browse through the network pages for BBC America, HBO, PBS, and Showtime.
_________
Hulu
Hulu brings a variety of shows from the UK and Canada. A number of them are Hulu Original series and premiere exclusives, including Line of Duty, My Mad Fat Diary, and National Treasure.
In addition to the second seasons of British period drama Harlots, Canadian noir crime drama Cardinal, and the sixth and final season of the hit Welsh dramedy Stella, the highly-anticipated pre-apocalyptic crime drama Hard Sun will make its stateside debut on Hulu in 2018.
A Hulu subscription costs $7.99/month for the limited-commercials plan and $11.99/month for the commercial-free plan. Both include shows in HD and access on mobile devices and through media streaming gadgets and game consoles.
To see which British TV programs are premiering on Hulu/Hulu Plus this month, check out our British TV Viewing Guide.
_________
Netflix
Netflix is the largest SVOD platform on the planet, with 109.25 million subscribers worldwide as of October 2017, inclusive of the 52.77 million subscribers in the US.
Given the kazillion dollars Netflix spends on programming, "the world's leading Internet television network" acquires or produces a ton of it, from shows available elsewhere to exclusives, especially Netflix Original titles — the list of which is constantly growing.
British TV is a niche unto itself, and a subset of it is Scottish programs. Here are four of my favorite comedy series from Scotland, available in the US only on Netflix:
By the way, if you don't already know this, you can now download many of Netflix's titles. After years of not allowing downloads, despite the growing use of mobile devices to watch Netflix programs, they finally relented. (That Amazon has been allowing Prime members to download titles for several years probably contributed to their decision.)
And you can still rent DVDs from Netflix. Many programs from the UK, Ireland, Australia, New Zealand, and Canada in Netflix's library aren't streaming anywhere in the US, not even on Netflix. They are, though, available to rent on DVD, such as these titles:
The October 2017 price increase raised Netflix's most popular streaming plan (two screens + HD) to $10.99/month and its family plan (four screens + HD & Ultra HD 4K where available) to $13.99/month. The basic plan (one screen, no HD) is still $7.99/month.
To see which British TV programs are premiering on Netflix this month, check out our British TV Viewing Guide.
_________
Pluto TV
Owned by Viacom, Pluto TV is an ad-supported, Internet-based TV platform whose content is accessible on its website and via its apps for Apple TV, Android TV, Amazon Fire TV, Chromecast, Roku, and PlayStation consoles. British TV content that's been available for a while includes the news on the Sky News channel.
In April 2019, Pluto TV did a deal with BBC Studios to bring nearly 1,000 episodes — totaling more than 700 hours — of content to Pluto TV audiences, much of which will come from the dedicated 24/7 channels for Midsomer Murders (channel 513), Doctor Who Classic (channel 77) and Antiques Roadshow UK (channel 78).
Content from the deal will be rolled out starting in May 2019, including series such as Scottish mystery-crime drama Shetland and Canadian comedy-drama Being Erica. As they don't have their own dedicated channels like Midsomer Murders or Doctor Who, you'll have to check Pluto TV's schedule.
Already streaming are episodes from the smash hit comedy series The IT Crowd on the TV Sitcoms channel (channel 255). And for kids of all ages, episodes from Mr. Bean: The Animated Series can be found already on the Kids TV and After School Cartoons channels, located on channels 520 and 526 of the Pluto TV dial, respectively.
_________
Vudu
Vudu
is Walmart's video service. Since it launched, it has been constantly adding content, including Brit hits and new British programs. Similar to Amazon Instant Video, you pay for programs on a per-episode or -season basis on Vudu. The pricing is comparable, and there are often sales on select shows and films. One difference is that, with Vudu, you can purchase multi-season bundles at a reduced price.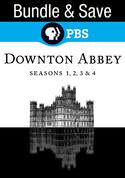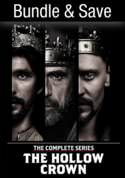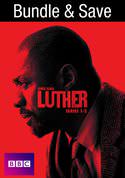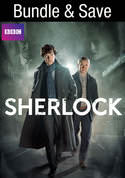 Bundles aren't limited to television seasons, either. For example, there are themed Doctor Who bundles for the Cybermen,
the Daleks,
the Master,
and the Weeping Angels.
 There are movie bundles, too, including a handful for British films.
How does one watch programs from Vudu? On the Vudu website,
on telly (with any number of streaming media players, Bluray players, HDTVs, and game consoles), on iOS and Android devices, and on your desktop/laptop (via download).

__________________
ADDITIONAL FREE STREAMING SITES & CHANNELS
Much of the British TV shows on the following free, ad-supported websites and streaming channels are available elsewhere, either for a fee or for free.
Crackle — While Crackle's TV program offerings are decidedly non-British, an exception is the Crackle Original comedy-drama series Snatch, based on the awesome film of the same name that starred Jason Statham, Vinnie Jones, and Brad Pitt.
EndemolShineInternational — This Roku channel lets you stream a small number of British TV reality series.
Popcornflix — Shows available for streaming on the Popcornflix website and Roku channel include Canadian sci-fi drama ReGenesis and British sitcom Outnumbered.
Tubi TV — Most of Tubi TV's shows from across the pond and north of the border are available elsewhere (with or without ads), but Tubi TV does have a few exclusives, including the Irish drama Raw and these shows:
WatchFreeFlix — The British programs on this Roku channel are mostly in the documentary, travel, and reality genres.
Yahoo View — Yahoo View is the rebranding of Hulu's former no-cost, ad-supported streaming service. So if you'd like to watch certain Hulu shows, aren't up for paying the subscription fee, and are willing to deal with the ads, then Yahoo View is for you. Note that not all of Hulu's subscription titles are available on Yahoo View, but there are still a lot.
YouTube — There are plenty of UK TV programs still on YouTube, whether episodes are captured in single or multi-part videos. That they are all copyright protected, that DCMA Takedown Notices are issued daily, and that many YouTube accounts are suspended for copyright infringement, hasn't stopped people from uploading or watching them. Just pop a keyword into the search and have at it.
__________________
Share this post/page.