A lot of actors have joined the casts of new British TV series, so let's get to them, shall we?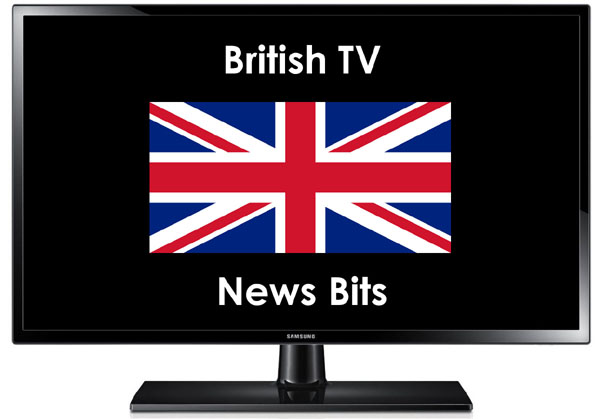 Churchill's Secret
There are numerous additions to the cast of Churchill's Secret, a Daybreak Pictures/MASTERPIECE co-production for ITV, adapted from the Jonathan Smith book, The Churchill Secret: KBO.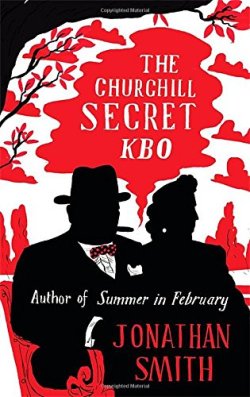 Joining Michael Gambon (Fortitude, The Casual Vacancy) as Sir Winston Churchill and Lindsay Duncan (The Honourable Woman, Rome) as his wife Clementine Churchill are Romola Garai (The Hour), Matthew Macfadyen (Ripper Street), Bill Paterson (Outlander), Tara Fitzgerald (Game of Thrones), James Wilby (The Great Train Robbery), Rachael Stirling (The Bletchley Circle), and Daisy Lewis (Downton Abbey).
Garai plays Churchill's nurse Millie Appleyard, while Macfadyen, Fitzgerald, Stirling, and Lewis take on the roles of the Churchill children Randolph, Diana, Sarah, and Mary, respectively. Paterson features as Churchill's physician Lord Moran, and Wilby as Lord Bracken, Churchill's close friend and Minister of Information.
Additional cast members include Alex Jennings (Silk) as Anthony Eden, Patrick Kennedy (Boardwalk Empire) as Jock Colville, Christian McKay (Borgia) as Christopher Soames, Chris Larkin (Yes, Prime Minister) as Rab Butler, and John Standing (The Other Wife) as Lord Camrose.
Churchill's Secret, which begins filming this month, will premiere on ITV in the UK and PBS in the US in 2016. For further details about the made-for-TV movie, click here.
The Crown
Speaking of Churchill, initial casting for the Netflix original series The Crown includes Claire Foy (Wolf Hall) as Queen Elizabeth II, Matt Smith (Doctor Who) as Philip Mountbatten, Duke of Edinburgh, and John Lithgow (Third Rock from the Sun) as Sir Winston Churchill.
The Crown tells the gripping, decades-spanning inside story of Queen Elizabeth II and the Prime Ministers who shaped Britain's post-war destiny, as told through the behind-the-doors intrigues, love lives, and machinations at two of the most famous addresses in the world: Buckingham Palace and 10 Downing Street.
Written by Peter Morgan (Frost/Nixon), directed by Stephen Daldry (Billy Elliot), and produced by Andy Harries (The Queen), The Crown is a production of Left Bank Pictures in association with Sony Pictures Television. The ten-episode series will premiere in all Netflix territories in 2016.
Indian Summers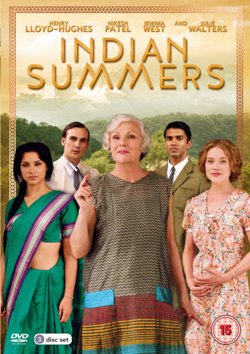 This period drama debuted in the UK to rave reviews amongst the audience and critics alike, and broke ratings records for Channel 4. And well before Indian Summers premieres in the US on PBS this fall, a second series has been commissioned and new cast members have been added, including Rachel Griffiths (Brothers & Sisters), Art Malik (Athur & George), James Fleet (Outlander), Sugandha Garg (My Name Is Khan), Arjun Mathur (My Friend Pinto), and Blake Ritson (Da Vinci's Demons).
Original cast members Julie Walters (Harry Potter, The Hollow Crown), Henry Lloyd-Hughes (The Inbetweeners), Jemima West (The Borgias), Nikesh Patel (Bedlam), Roshan Seth (A Passage to India), Lillete Dubey (Monsoon Wedding), Craig Parkinson (Line of Duty), Fiona Glascott (Episodes), Olivia Grant (Legacy), Alexander Cobb (Mr. Selfridge), Amber Rose Revah (What Remains), Aysha Kala (Shameless), Rick Warden (Happy Valley), and Patrick Malahide (Game of Thrones) reprise their roles in the second series.
Filming has started on the new ten-part series, due to air on Channel 4 in early 2016. (For stateside viewers, click here for details about Series 1.)
The Night Manager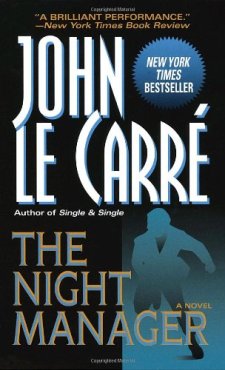 The television adaptation of John le Carré's novel, The Night Manager, has even more actors on board now, including Russell Tovey (Being Human), Alistair Petrie (Utopia), and Douglas Hodge (Penny Dreadful).
They join the previously announced stars of Hugh Laurie (House), Tom Hiddleston (The Avengers), Olivia Colman (Broadchurch), Tom Hollander (Rev.), and Elizabeth Debicki (The Great Gatsby), as well as David Harewood (Homeland), Katherine Kelly (Mr. Selfridge), Tobias Menzies (Outlander), and Neil Morissey (Line Of Duty).
Not only that, John Le Carré is set to make a cameo appearance in the series. According to the Irish Examiner, "he will appear opposite Tom Hiddleston in a restaurant scene…"
For further details about The Night Manager, which will premiere in the UK on BBC One and in the US on AMC in 2016, click here.
Our Girl
BBC One has commissioned a new five-part series of Our Girl, which will star Michelle Keegan (Ordinary Lies) as army medic Corporal Georgie Lane, and follow the British Army's Two Section on a mission in Kenya.
Keegan takes over from Lacey Turner, who had played army medic Molly Dawes in both the 2013 RTS Awards Best Single Drama-nominated TV film and viewer-favorite Series 1 of Our Girl. The previous story centred on Molly as she completed her training with the Royal Army Medical Corps and embarked on her first-ever deployment as a serving medic in Afghanistan.
In Series 2, Georgie, with tours of Afghanistan and West Africa under her belt, will have to earn the trust of her new comrades and the respect of her commanding officer, while working alongside aid workers in the biggest refugee camp in the world. Kenya is a complicated and volatile posting, one that Georgie will find full of surprises, challenge her in unexpected ways, and change her life forever.
Commissioned by Charlotte Moore, Controller of BBC One, and Polly Hill, Controller of BBC Drama Commissioning, and written and created by Tony Grounds, Our Girl will begin filming on location in January 2016. Stay tuned for updates.
__________________
Add your comments on our Facebook, Google+, and Twitter pages.
Share this post/page.

Cast Updates for Churchill's Secret, The Crown, Indian Summers, The Night Manager, Our Girl