Well, here's a first for stateside Irish TV fans. And an addictive bit of craic it is, too. It's Red Rock, the award-winning soap opera from the Emerald Isle.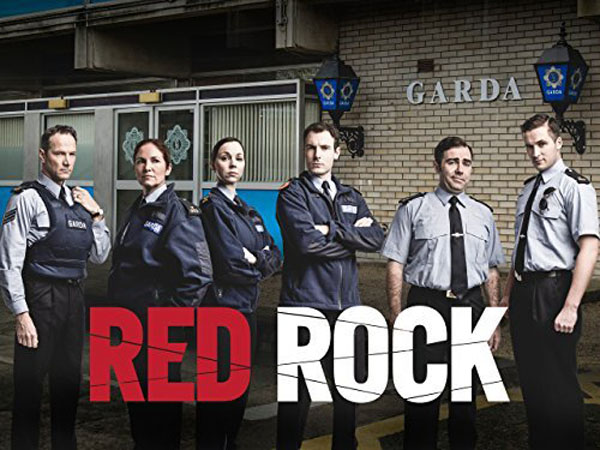 From the off, Red Rock rocked viewers across Ireland when it premiered on TV3 in January 2015. Fast forward to October of last year, when the first new Irish soap opera in 20 years won not one, not two, but three awards at the IFTA (Irish Film & Television Academy) Gala Television Awards 2015, including for Best Soap & Continuing Drama, Best Director Soap/Comedy for Lisa Mulcahy (The Clinic), and the People's Choice TV Show of the Year.
Set in the eponymous (fictional) Dublin coastal town, Red Rock revolves around the goings-on within and without the local Garda station, whose gardaí try to keep the peace amongst the townspeople. It ain't easy, especially since Red Rock is home to the feuding families of the Kielys and the Hennessys.
Playing the gardaí are David Crowley (Ripper Street) as Garda Sean Holden, Patrick Ryan (Trivia) as Garda Paudge Brennan, Andrea Irvine (Line of Duty) as Garda Detective Angela Tyrell, Jane McGrath (The Clinic) as Garda Sharon Cleere, Boyko Krastanov (Undercover) as Garda Adrijan Kosos, Richard Flood (Crossing Lines) as Garda Superintendent James McKay, Valerie O'Connor (Jack Taylor) as Detective Sergeant Nikki Grogan, and Sean Mahon (Philomena) as Garda Sergeant Brian McGonigle.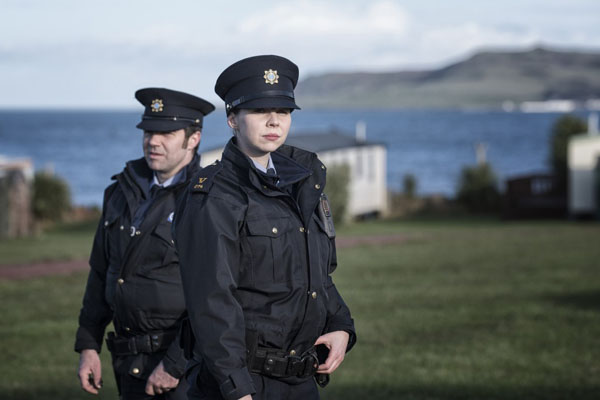 Filmed on location and sets in Dublin, Red Rock opens with a member of the Kiely clan being found unconscious on the pier, the victim of an assault. Whatever détente had been in place between the two families evaporates and their feud erupts after the young Kiely dies and a witness names a Hennessy as the attacker.
In the midst of these fighting Irish, though, are a couple of secret lovebirds, for whom the enmity between the Kielys and Hennessys gives new meaning to "it's complicated."
All that and a wee bit more feature in the series opener, which, like all of the episodes, has a run time of roughly 20 minutes. (Plenty of time and juicy drama to hook this viewer!)
A production of Company Pictures (Wolf Hall, George Gently) and Element Pictures (Ripper Street, Single-Handed), the 44 episodes of Red Rock: Season 1 are now streaming in the US, exclusively at Amazon Prime.
__________________

Add your comments on our Facebook and Twitter pages.

Share this post/page.

Red Rock: Addictive Primetime Irish Soap Opera Premieres in the US