Starting today, Whovians can get their best "Fantastic!" or "Allons-y!" or "Geronimo!" on at Amazon Prime, the new and exclusive SVoD home of the hit sci-fi series in the US.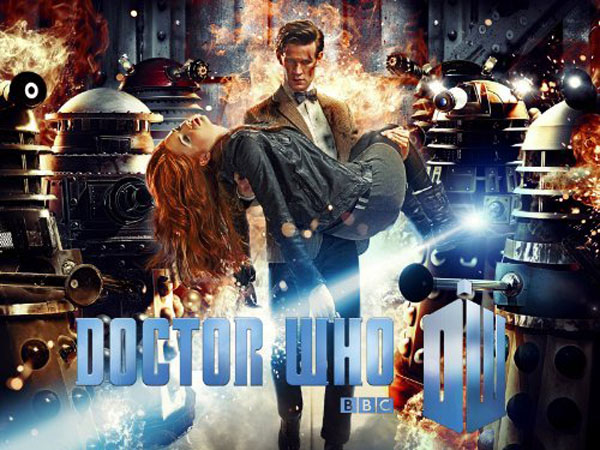 In the battle for exclusive content amongst the big three subscription video-on-demand services in the US (kind of like the Doctor versus the Daleks and Cybermen, yes?), Amazon Prime pulled a move worthy of the Time Lord himself and bested Netflix and Hulu Plus for the SVoD rights to Doctor Who.
The deal with BBC Worldwide includes Season 1 through Season 8 of the reboot series, including all of the holiday specials, up to Doctor Who: The Husbands of River Song.
It does not include (at least not right now, if ever) the David Tennant specials.
UPDATE 28 March 2016: Maybe it's a timey wimey thing, but the David Tennant specials weren't a part of Amazon Prime when I checked yesterday, but they are today. Ditto the 50th Anniversary Collection.
(And tons more shows, in addition to DW. Check the British TV Viewing Guide for info.)
The most recent season, Season 9, will join the Amazon Prime line-up of Doctor Who sometime this fall.
You'll need an Amazon Prime subscription to get in on the Doctor Who streaming goodness without having to buy it by episode or season. (Don't have a subscription? Then sign up for the free 30-day trial.)
As for the upcoming Season 10, the last one with Steven Moffat holding the reins as showrunner, all Whovians have a while to wait for it to show up anywhere, since it won't premiere on any BBC channel until 2017.
__________________

Add your comments on our Facebook and Twitter pages.

Share this post/page.

Doctor Who: Now Streaming as an Amazon Prime US Exclusive