I call 'em as I see 'em, and in River I see the best new UK drama of 2015. And as of today, River is streaming on Netflix in the US.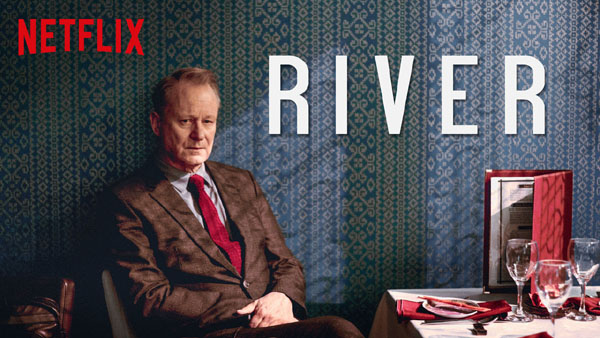 Abi Morgan (Suffragette, The Hour, Birdsong, Iron Lady, Shame) has outdone herself with River, and that is no small feat. The writer has won a Primetime Emmy®, two BAFTAs, and several festival awards for her previous series and films, and in River she has created a work of poetry on the small screen.
Make that Morgan and the cast and crew.
Leading the cast is the multiple award-winning Swedish actor Stellan Skarsgård (The Avengers, The Girl with the Dragon Tattoo, Nymphomaniac, Thor), whose commanding performance as the brilliant, lonely, and deeply flawed DI John River is simply stunning.
In some moments, River is brutal. In others, a man lost inside his own world. All depicted through Skarsgård's slightly hunched posture with belly protruding just past his tie and buttoned blazer, those eyes that speak volumes, the frowns, and that smile.
(We really must have more of Skarsgård on telly, and it's a testament to Morgan's scripts that the superstar film actor even said yes to River.)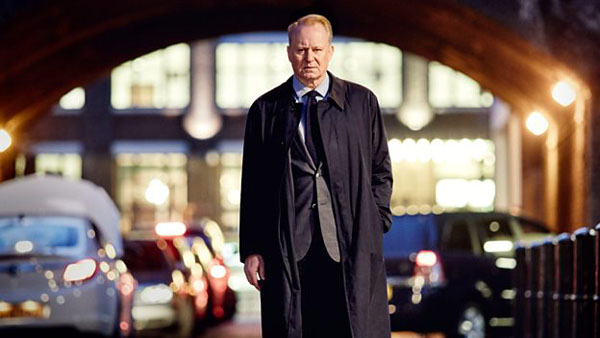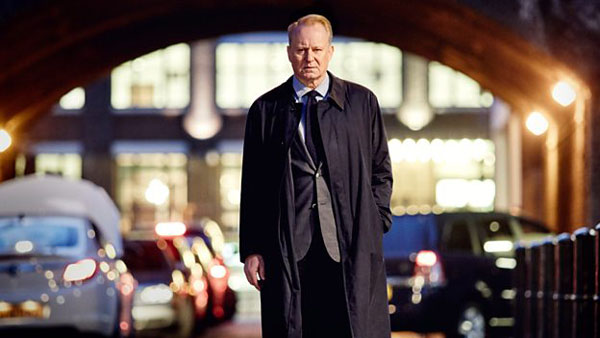 BAFTA nominee Nicola Walker (Unforgotten, Last Tango in Halifax, MI-5, Touching Evil), one of the hardest-working and busiest actresses in British television today, and London Critics Circle Film Awards winner Lesley Manville (Another Year, The Go-Between, Fleming), are likewise riveting as DS Jackie "Stevie" Stevenson and DCI Chrissie Read, respectively.
Others of the primary cast, including Eddie Marsan (Jonathan Strange & Mr. Norrell, Ray Donovan, Southcliffe), Sorcha Cusack (Father Brown, Coronation Street, Casualty), Adeel Akhtar (Capital, The Job Lot, Utopia), Owen Teale (Game of Thrones, Line of Duty), Georgina Rich (Ripper Street, The Game), and Turlough Convery (My Mad Fat Diary, Black Mirror), also turn in fine performances.
The crew. What to say about them except they did an extraordinary job creating the real and manifest worlds of the man called River. Tim Fywell (Grantchester, Happy Valley), Jessica Hobbs (Broadchurch, Rake), and Richard Laxton (Fortitude, Inspector Lynley) each directed two episodes of this six-episode drama produced by Chris Carey (Remember Me, Run).
And to the person who selected Tina Charles' disco hit "I Love to Love (But My Baby Loves to Dance)" for River, I don't know whether to hug you or wallop you, as it has been playing in a loop in my head since the series' opening sequence.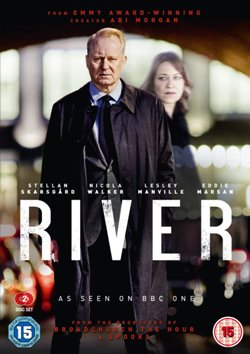 So what is it about River that makes me proclaim it the best new drama of 2015, when there's still a month and a half to go this year (and I still have plenty of other shows to catch up on)?
It's a great story. A drama with heart and humor and dialogue that I can't and don't want to get over. Abi Morgan's words are lyrical. Key passages, delivered by Skarsgård, Walker, Manville, and Marsan, are the aural versions of "melt in your mouth."
Truth be told, you might not like River. Some viewers haven't, finding the premise of a detective with a mental illness being allowed to stay on the job improbable and unbelievable. I say, "So what."
Because River is layered and textured, moving and deeply engaging. A murder mystery and psychological drama that, at its heart, is a beautiful love story, told from the perspective of one man. River.
River has a tendency to act and sound like he's a nutter, bonkers, off his rocker. Because he sees and talks to "manifests" — visions of the dead who appear as living, breathing, smoking and milk shake-drinking people. The most notable amongst his manifests are the real-life 19th-century killer Thomas Neill Cream (Marsan), and River's late partner Stevie (Walker), whose murder before his eyes left him broken and heartbroken and triggered her manifest's appearances.
His state of mind is cause for concern for his boss, DCI Read (Manville), and her boss, Police Superintendent Marcus McDonald (Teale). Thus their insistence that River see police psychiatrist Rosa Fallows (Rich) to determine if he's fit for duty.
As River investigates Stevie's murder with his polar opposite new partner, DC Ira King (Akhtar), a young, married, stable family man and dad, he begins to discover secrets Stevie had kept from him, both professionally and personally. The more River learns, the more clues and evidence he and Ira gather, the more the mysteries deepen. Not just the ones of who could have killed Stevie and why, but also the one of who Stevie really was.
When River begins putting pieces of the puzzle in place, he not only gets closer to finding the killer, but also to the reality that, when he solves the case, Stevie will be gone from him forever.
The final episode of River is a killer, especially one scene that is devastating and uplifting and beautifully shot and acted. The entire series is bold and arresting. This is what exceptional television looks like.
And you won't ever hear the words "And then you say…" in quite the same way again.
__________________
Add your comments on our Facebook, Google+, and Twitter pages.
Share this post/page.

River: Stellan Skarsgård, Nicola Walker Drama Best New UK Series of the Year