Several of British TV and film's favorite actors, including Sean Bean, Karla Crome, Philip Glenister, Steven Mackintosh, and Olivia Williams, are starring in new television series. Find out which others are costarring alongside them.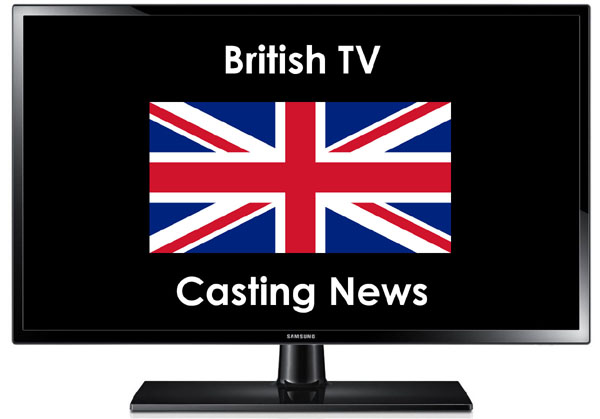 Sean Bean (Sean Bean! Legends, The Frankenstein Chronicles, Game of Thrones) plays himself in the new Channel 4 comedy, Wasted.
Bean is the medieval-garb-dressed hero to the twenty-something waster, dreamer, and fantasy fanatic, Morpheus, played by Danny Kirrane (Critical, Trollied).
Morpheus and his neurotic sister, Sarah (Rose Reynolds, The World's End, Our Zoo), manage a bong shop in Wiltshire, where their quirky friend, Alison (Gwyneth Keyworth, Doctor Thorne, Case Histories), runs a tattoo business in the back. And while Morpheus nurses a secret crush on Alison, his cocky best mate, Kent (Dylan Edwards, The Job Lot, Pramface), sleeps on the sofa, rent-free. Needless to say, these four are living in each other's pockets, as they have done since school, and are moving nowhere fast.
Enter Sean Bean, Morpheus' personal spirit guide, who helps the lad navigate the rough seas of wasting away one's twenties.
Wasted comes from the triple BAFTA Award-winning writing team of James Lamont and Jon Foster (Cuckoo, Paddington, Amazing World of Gumball). The six-episode, half-hour sitcom is produced by Phil Bowker (PhoneShop, Pulling) and directed by Tom Marshall (Drifters, London Irish).
Filming is underway, with Wasted slated to air on E4 this summer.
_________
Karla Crome (You, Me & The Apocalypse, Under the Dome, Misfits) and Philip Glenister (Prey, Mad Dogs, Ashes to Ashes) lead the cast of top-notch British acting talent in The Level, a new ITV thriller.
Crome plays Nancy Devlin, a Detective Sergeant with a secret double life. Her exemplary police career hides a covert attachment to Frank Le Saux (Glenister), a shady businessman and drugs trafficker. She's been linked to him since childhood, as he's the father of her best friend, Hayley (Laura Haddock, Da Vinci's Demons, Upstairs Downstairs), as well as the father figure she herself has craved.
While Nancy has been playing a dangerous game to ensure that Frank always remains off the police radar, she soon finds herself at the center of an investigation that puts her at risk of exposure. Not only that, she's being stalked by a killer intent on destroying her. Nancy's complicated love life and relationships with colleagues create further tension, as she doesn't know whom she can trust, literally and figuratively, with her life.
Noel Clarke (Chasing Shadows, Doctor Who), Rob James-Collier (Downton Abbey, Coronation Street), Lindsey Coulson (EastEnders, Manchild), Gary Lewis (Outlander, Billy Elliot), Jo Absolom (Doc Martin, Vincent), Amanda Burton (The Commander, Silent Witness), and Ruth Madeley (Don't Take My Baby) costar in The Level.
Also featuring in the six-part drama are Suzanne Packer (Casualty), Lorne MacFadyen (Grantchester), Jane Hazlegrove (Holby City), Ashley Kumar (EastEnders), Kelly Harrison (Happy Valley), and Rupert Procter (Peaky Blinders).
A production of BAFTA award-winning indie Hillbilly Television (Holy Flying Circus), The Level is written by Gaby Chiappe (Shetland, Vera) and Alex Perrin (Leonardo, Casualty), produced by Jane Dauncey (The Trial of Jimmy Rose, Law & Order: UK), and lead directed by Andy Goddard (Dracula, Downton Abbey). The executive producers are Hillbilly Television Managing Directors Polly Leys and Kate Norrish.
The Level is currently filming in Brighton and London.
UPDATE 19 April 2016: Acorn Media Enterprises is partnering with Hillbilly Television and DRG as the North American producing partner for The Level. What's more, Acorn TV is premiering the series in the US later this year.
_________
Steven Mackintosh (Stan Lee's Lucky Man, Inside Men, Luther) and Olivia Williams (Manhattan, Case Sensitive, Dollhouse) headline the cast of the new ITV period drama, The Halcyon.
Set in 1940, the drama revolves around a bustling and glamorous five-star hotel in London, and reveals how war permeates and impacts everyone's lives — from the glamorous guests, to its loyal, hard-working staff — as watched from within by American journalist Joe O'Hara (Matt Ryan, Constantine, Criminal Minds).
Costarring in The Halcyon are Kara Tointon (Mr Selfridge, The Sound Of Music: Live), Alex Jennings (Silk, Whitechapel), Hermione Corfield (Knights Of The Roundtable: King Arthur, Pride and Prejudice And Zombies), and Mark Benton (Waterloo Road, Land Girls).
Additional cast members include Sope Dirisu (Humans), Liz White (Life on Mars), Charity Wakefield (Wolf Hall), Annabelle Apsion (Call The Midwife), Jamie Blackley (The Borgias), Edward Bluemel (Holby City), Nick Brimble (Granchester), Michael Carter (The Illusionist), Akshay Kumar (Airlift), Imogen Waterhouse (Stan Lee's Lucky Man), Nico Rogner (Looking For Simon), Kevin Eldon (Death Comes to Pemberley), and Lauren Coe (Camelot).
Featuring a soundtrack of music from the era, The Halcyon boasts two songs written specially for the drama by multi-award-winning singer-songwriter Jamie Cullum, plus a special guest appearance and performance by top UK recording artist Beverley Knight.
Currently filming in London and surrounding areas, The Halcyon is a production of Left Bank Pictures (Outlander, DCI Banks, Wallander). The eight-part drama is created by Charlotte Jones (Trust Me) and the lead series writer Jack Lothian (Doc Martin, Death in Paradise), and produced by Chris Croucher (Downton Abbey, Broadchurch). It is executive produced by Sharon Hughff (Strike Back) and Left Bank Chief Executive Andy Harries (The Crown).
Stay tuned for updates about all three series, including if, when, and where they will screen in the US.
__________________

Add your comments on our Facebook and Twitter pages.

Share this post/page.

Casting News: Sean Bean, Karla Crome, Philip Glenister, Steven Mackintosh, Olivia Williams [UPDATED]