After speaking with a friend in Morocco, where temps are around 115° F at night (!), highs in the 90s here don't seem so bad, especially when we can chill out with some fab British, Irish, Australian, and Canadian series during the dog days of August.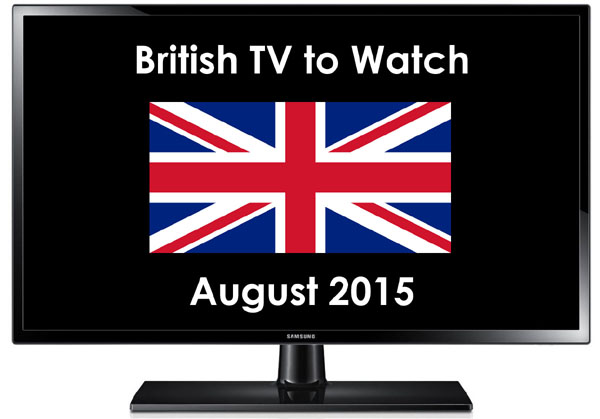 NATIONAL PREMIERES
The Delivery Man: Series 1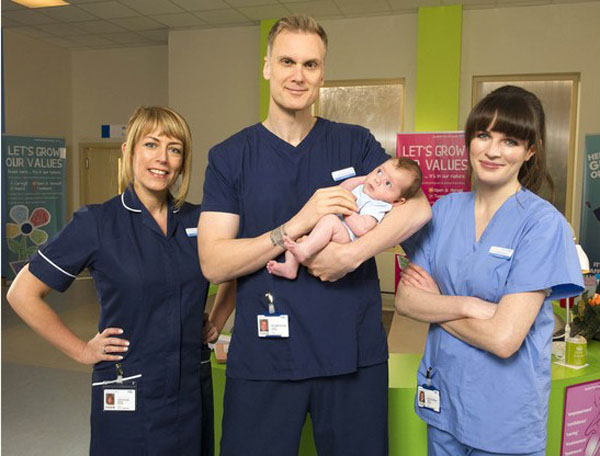 The Delivery Man is the latest comedy vehicle for Darren Boyd (Spy), who stars as Matthew Bunting, a disillusioned police constable who decides that being a midwife is just the thing to give his life more meaning. While training in a busy maternity ward, Matthew faces dramas with a teen dad, a double dad, a female prisoner, a celebrity, and an abandoned baby.
The series, whose cast includes Fay Ripley (Cold Feet), Aisling Bea (Trivia), Alex MacQueen (Hunderby), Jennie Jacques (WPC 56), and Paddy McGuinness (The Security Men), debuted on Netflix on the 1st of August.
The Clinic: Series 3-7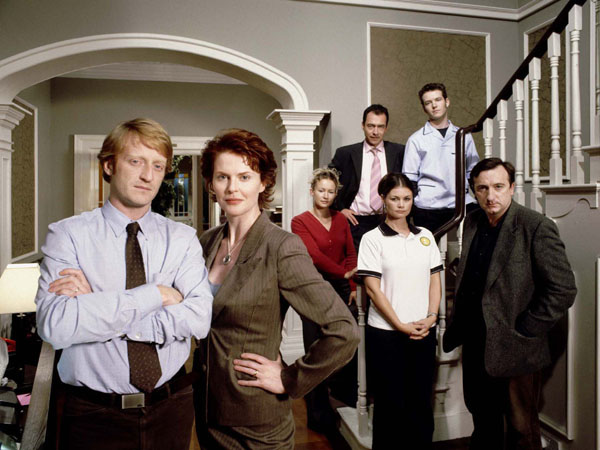 This multiple award-winning, character-driven Irish medical drama is sudsy and addictive — a Celtic mash-up of General Hospital and Grey's Anatomy, if you will. Set at the multi-disciplinary Clarence Street Clinic in an affluent area of Dublin, the stories revolve around the clinic's staff, whose personal foibles and relationship issues are as common as their patients' medical needs.
For viewers already fretting over Season 1 of Poldark concluding this Sunday, you can get your fix of Aidan Turner when he appears in 18 episodes across Series 6 and 7 of The Clinic. Others in the cast include Liam Cunningham (Game of Thrones), Mark Dymond (Mrs Brown's Boys), David Herlihy (Single-Handed), Tina Kellegher (Ballykissangel), Dominic Mafham (Kingdom), Chris O'Dowd (The IT Crowd), Saoirse Ronan (The Grand Budapest Hotel), and Norma Sheahan (Moone Boy).
The Clinic: Series 1 and 2 are already streaming at Acorn TV. The premiere dates for the remaining series are as follows:
Series 3 — Monday, 3 August 2015
Series 4 — Monday, 10 August 2015
Series 5 — Monday, 17 August 2015
Series 6 — Monday, 24 August 2015
Series 7 (final) — Monday, 31 August 2015
George Gently: Series 7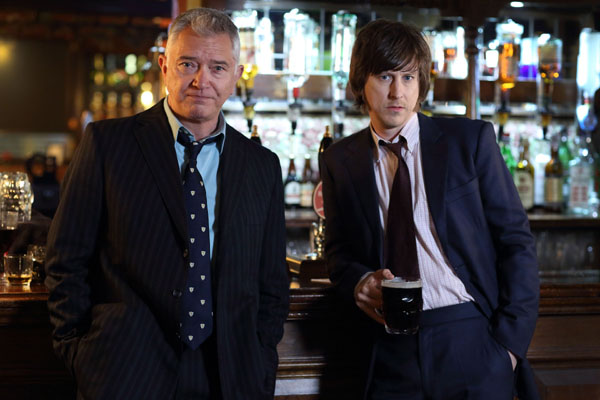 Also premiering on the 3rd of August on Acorn TV is George Gently: Series 7, starring Martin Shaw as the eponymous Inspector George Gently and Lee Ingleby as his sidekick John Bacchus. Cases in the past nearly took these two out, but nothing like what goes down in the four new stories. Read more about them here.
Republic of Doyle: Seasons 4-6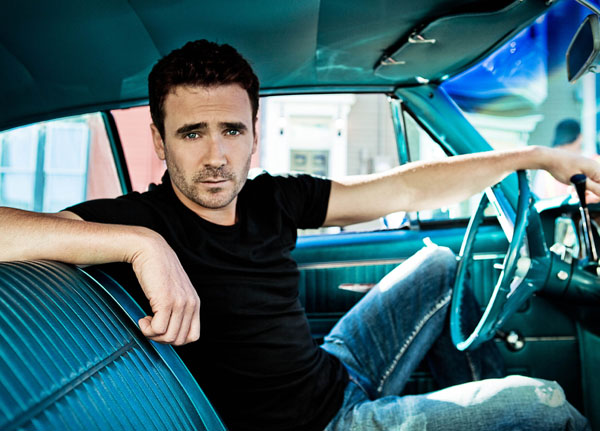 There are so many fabulous Canadian series, and Republic of Doyle is one. Set in and around St. John's, Newfoundland, this dramedy stars Allan Hawco as former cop-turned-private investigator Jake Doyle, and Sean McGinley as his father Malachy Doyle. Together with Malachy's second wife Rose (Lynda Boyd), they run a PI agency, where client cases get them mixed up in all sorts of dealings, some legal, others not so much.
New and returning guest stars include Yannick Bisson (Murdoch Mysteries), Lothaire Bluteau (The Tudors), Nicholas Campbell (Da Vinci's Inquest), Sara Canning (The Vampire Diaries), Victor Garber (Alias), Jason Gray-Stanford (Monk), Scott Grimes (American Dad!), Robert Joy (CSI: NY), Angus Macfadyen (TURN: Washington's Spies), Stuart Margolin (The Rockford Files), Stephen McHattie (Cold Squad), and Jason O'Mara (Vegas).
Acorn TV is already streaming the first three seasons of Republic of Doyle. The last three seasons premiere as follows:
Season 4 — Monday, 3 August 2015
Season 5 — Monday, 10 August 2015
Season 6 (final) — Monday, 24 August 2015
Detectorists: Series 1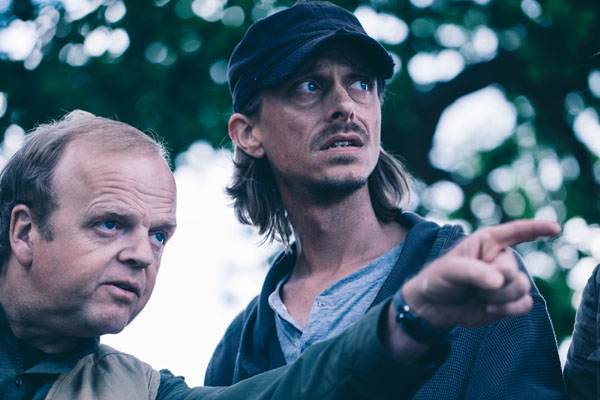 Detectorists, one of my favorite UK premieres of 2014, was a BAFTA favorite, too, as the brilliant, low-key comedy won the 2015 Best Situation Comedy award. Starring series writer and director Mackenzie Crook and Toby Jones as two men armed with metal detectors in their search for fortune in the fields of Essex, Detectorists premieres Monday, the 17th of August, on Acorn TV. Details about the show are here.
W1A: Serie 1 & 2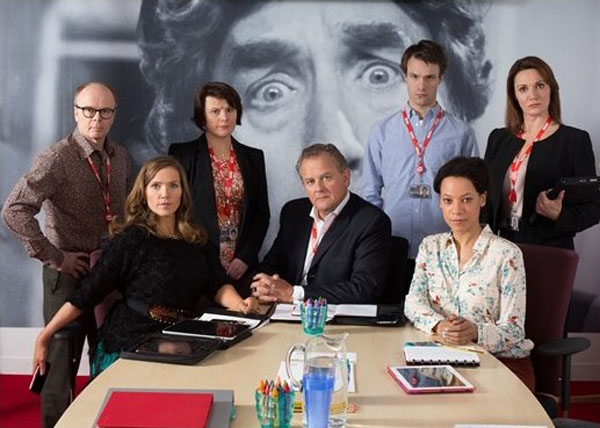 W1A, the follow-up to the BAFTA-winning sitcom Twenty Twelve, finds Ian Fletcher (Hugh Bonneville, Downton Abbey) in a new post following his gig as the Head of Olympic Deliverance for the 2012 London Olympics. Now he's the Head of Values at the BBC, and once again hires wacky PR and brand consultant Siobhan Sharpe (Jessica Hynes, Cider with Rosie) to assist him.
As with Twenty Twelve, David Tennant serves as the narrator for W1A, which includes Monica Dolan (The Casual Vacancy), Sarah Parish (Atlantis), Nina Sosanya (Last Tango in Halifax), Jason Watkins (The Hollow Crown: The Wars of the Roses), High Skinner (Our Zoo), and Ophelia Lovibond (Mr Sloane) amongst the cast.
W1A premiered in the US on the 19th of August 2015, exclusively on Netflix.
National Gallery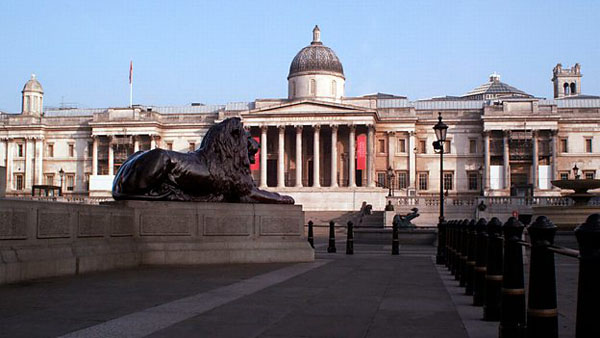 Norway's Slow TV movement crossed the fjords to BBC Four earlier this year, and soon it crosses the Atlantic to PBS with the César Awards-nominated documentary National Gallery. The three-hour Frederick Wiseman film takes viewers on a behind-the-scenes journey into the heart of the National Gallery in London, home to masterpieces of Western art, from the Middle Ages to the 19th century.
What makes this unlike most documentaries (unless you've watched any of the Norwegian Slow TV pieces) is the lack of a voiceover, score, or added sound effects. The work itself is a portrait of working life at the gallery, taking viewers from a board meeting to the retouching workshop, from gallery floor to seminar room, and from the difficult financial decisions facing the charity's executives to visitors' appreciation of its exhibitions. Even if you've visited the National Gallery before, you've never seen it like this. For further details, check out this post.
National Gallery premieres Friday, 21 August 2015, airing from 9 PM until 12:05 AM ET, on PBS. (Check your local listings.)
Blunt Talk: Season 1

Patrick Stewart stars as the eponymous Walter Blunt in this new comedy about a Brit who takes on the world of American cable news. With his trusty lush of a manservant Harry, played by Adrian Scarborough, Blunt is, well, blunt. And besieged by nearly everyone around him. Season 1 of Blunt Talk premieres Saturday, 22 August 2015, at 9 PM ET, on Starz. Read more about the show here.
Vicious: Season 2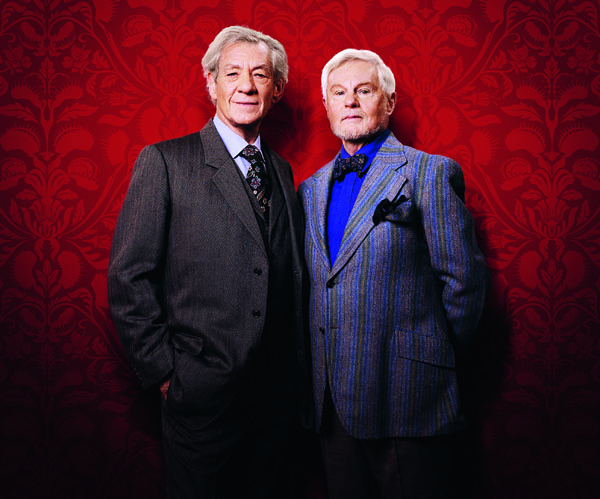 Vicious, the comedy starring Derek Jacobi and Ian McKellen that took PBS viewers by storm in 2014, is coming back, and this time Stuart and Freddie do more than bicker. They take on getting fit, give ballroom dancing a whirl, and, not surprisingly, fall out with each other. Could this be the end of the couple that's been together for a half-century?
And they aren't the only ones with troubles, either. Violet (Frances de la Tour) gets in a panic about her sister's visit, Ash (Iwan Rheon) has ups and downs with his girlfriend(s), and Mason (Philip Voss) and Penelope (Marcia Warren) have problems with… whoops! Spoilers.
Guest stars include Jack Ashton (Call the Midwife), Samuel Barnett (The History Boys), Michael Cochrane (Downton Abbey), Celia Imrie (The Best Exotic Marigold Hotel), Georgia King (Little Dorrit), Alexandra Roach (Hunderby), and Luke Treadaway (Fortitude).
Season 2 of Vicious premieres Sunday, 23 August 2015, at 10:30 PM ET, on PBS. (Check your local listings.) For episode details, read this post.
LOCAL PREMIERES
Miss Fisher Uncovered & Miss Fisher's Murder Mysteries: Series 3
This delightful Australian export doesn't need much of an introduction, so popular is it around the world that all one need say is "Miss Fisher" and pretty much every mystery lover knows exactly who and what you mean: Essie Davis as the Honourable Miss Phryne Fisher, the eponymous amateur sleuth of Miss Fisher's Murder Mysteries.
Fans of the show in the US get two treats this year: the premieres of the behind-the-scenes special, Miss Fisher Uncovered, and Miss Fisher's Murder Mysteries: Series 3. The former begins airing on Thursday, the 6th of August, and the latter on Saturday, the 28th — both on public television stations across the country (check your local listings). Click here for more details about the special and the series, including the current list of PTV stations.
ADDED TO STREAMING SERVICES
Titles Added to Netflix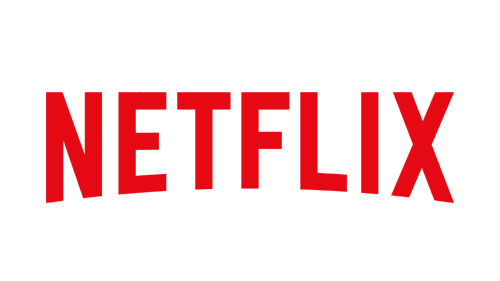 Netflix added several titles on the 1st of August, including…
Doctor Who: Season 8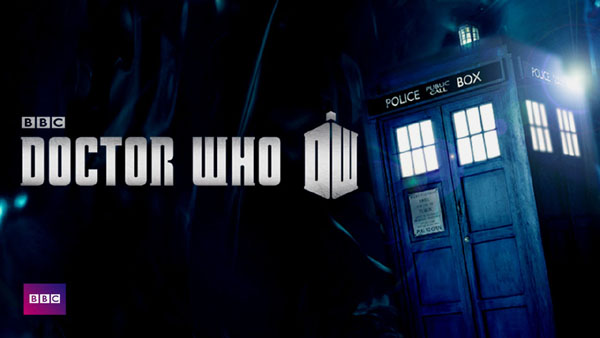 Whovians with Netflix subscriptions, rejoice. Doctor Who: Season 8 begins streaming on Saturday, the 8th of August. 'Nuff said. (Unless you want to know why it was one of my favorite returning series in 2014, in which case click here.)
Titles Added to Acorn TV

The Code: Series 1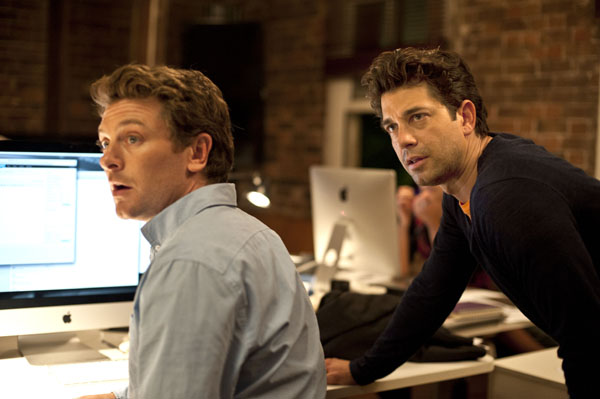 Australia does thrillers, too, and The Code is one that is not to be missed. The story is made up of several intricately interwoven strands — an accident in a remote part of New South Wales, the posting of a video of the accident by a Canberra-based internet news site, the investigation into the accident by a journalist and his hacker brother, and government officials involved by hook or by crook in all the above — that will keep you glued to the screen from start to finish.
Acorn TV debuts all six episodes of The Code: Series 1 to its subscribers on Monday, the 3rd of August.
Hinterland: Series 1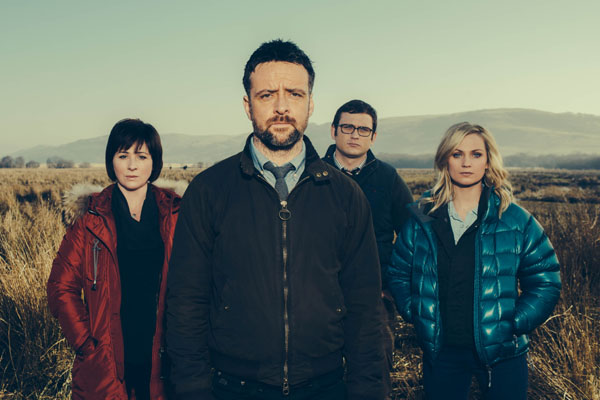 Speaking of favorites, Hinterland was another from 2014, but in the US premieres category. Interestingly enough, this Welsh noir crime drama starring Richard Harrington and Mali Harries premiered in the US, not on broadcast or cable TV or a VoD service, but on DVD. My review of it is here.
Hinterland: Series 1 lands on Acorn TV on Monday, 31 August 2015.
Anything new that gets added to programmers' August 2015 schedules will be included in future update(s) of this post.
__________________
Add your comments on our Facebook, Google+, and Twitter pages.
Share this post/page.

British TV to Watch in August 2015: Detectorists, George Gently, Miss Fisher, Vicious, and More [UPDATED]