As another year of fabulous British TV draws to a close, we take a look back at some of our favorite shows. Here in Part 1 are the ones that debuted in the US during 2014.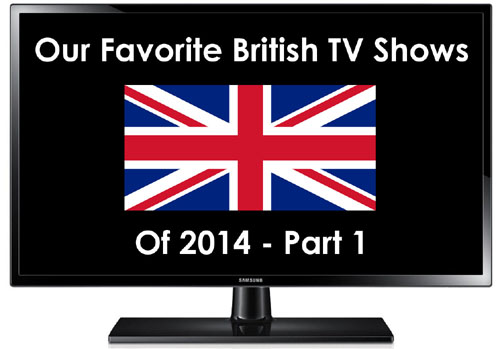 Nearly 60 Brit TV titles premiered on this side of the pond in 2014. Of them, these 15 captured and captivated me (and hundreds of thousands if not millions of other viewers, too), and were reasons why I still have Netflix, cable TV, and other subscriptions (not that all the shows require them). So here they are, in alpha order…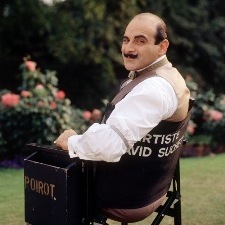 Being Poirot
David Suchet. Hercule Poirot. Names synonymous in British TV. In Being Poirot, it's clear that Agatha Christie's Belgian sleuth wasn't just the signature role for the English actor. Suchet became Poirot the second the mustache was on, from the accent to les plus petits of mannerisms. Even without them, Suchet related to Poirot as himself, referring to items such as set props as "my desk" and "my radio." And of Poirot, he lovingly called him "my invisible, closest, and best friend."
There's much more in the insightful, touching, and funny Being Poirot, and the special is a must-see for Poirot/Suchet fans. It aired on most public TV stations, and might again, so check your local listings. Until it does, it is available as a bonus feature in Agatha Christie's Poirot: Complete Cases Collection,
 not via streaming or as a standalone DVD.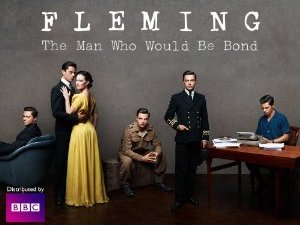 Fleming: The Man Who Would Be Bond
My, my, MY! Getting a peek into the early life of the real-life Mister Shaken Not Stirred has never been as juicy, sexy, delicious as with the BBC America biopic miniseries, Fleming: The Man Who Would Be Bond.
007's gettin' busy with Bond girls is mild compared to Ian Fleming's with his paramours. (Yes, Nelly, it is getting hot in here.) But Fleming, starring Dominic Cooper (The History Boys) and Lara Pulver (Sherlock), isn't just about the "James Bond" author's romantic romps. There's plenty of wartime intrigue and espionage action, too. If you missed it on cable, check it out at Amazon Instant Video,
 Google Play, iTunes, Netflix, or Vudu.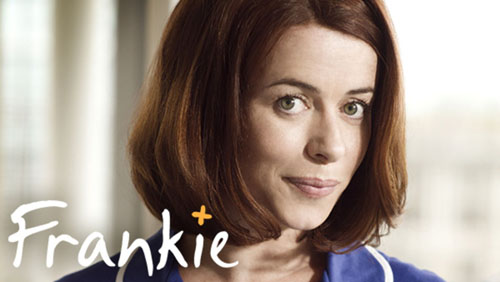 Frankie
This chick-flick of a dramedy is such a warmhearted and fun watch, it's a shame there's only one series. Eve Myles (Torchwood) is terrific as the titular Frankie Maddox, whom I can relate to (except for being a nurse, having a vengeful boss, and boozing it up). Singing everywhere, dancing with abandon, being devoted to work, and tossing a cheating bf: check. The bonus: Frankie
is set in Bristol, one of my favorite UK cities.
The series has been airing on select public TV stations (check local listings), and has since arrived on Hulu Plus, the only VoD service where you can stream it right now.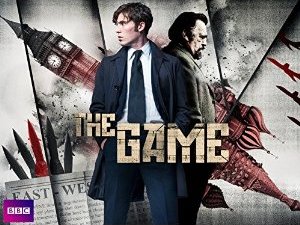 The Game
Ah, a good old-fashioned Cold War spy thriller set in the '70s, with a KGB agent that says he wants to defect, a plot code-named Operation Glass, and an MI5 agent with a vendetta. Tom Hughes (Silk) is intense as Joe Lambe, who appeals to people's inner hero to get them to take on dangerous assignments. But his hunt for the ruthless Russian whose calling card is an apple peel threatens to endanger both MI5's mission and a lot of lives, including his own.
Taut, gripping, and easily binge-watchable at roughly six hours total, The Game is a Brit TV winner. If you didn't see it when BBC America screened it, you can stream/download it at Amazon Instant Video,
Google Play, iTunes, and Vudu. Netflix has the DVDs.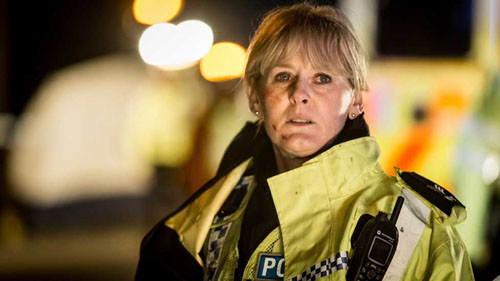 Happy Valley
It's a tough watch, filled with physical violence and psychological stress. But the performances by Sarah Lancashire (Last Tango in Halifax), James Norton (Grantchester), and Steve Pemberton (Whitechapel) are brilliant, and the plot lines are riveting.
In a nutshell, Happy Valley
revolves around a still-grieving cop who, following the release of the felon she insists raped and caused the suicide death of her daughter, is hellbent on finding the criminal, while he's involved in a kidnapping instigated by a desperate father. I nearly stopped watching several times, but didn't, because, while the content is upsetting, it's also engrossing. Season 2 starts filming in early 2015 for transmission later in the year. In the meantime, Season 1 is streaming exclusively at Netflix.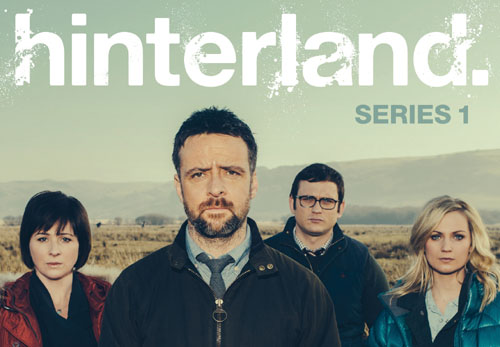 Hinterland
Wales goes noir in this dark, atmospheric crime drama starring Richard Harrington (MI-5) as a loner detective who investigates crimes steeped in Welsh myths and personal histories while haunted by a past only hinted at. (Think of it as a Welsh Wallander.)
As a fan of that Nordic noir series (and its UK remake), I found Hinterland
 just as compelling, with storylines punctuated by bleak settings, vast, breathtaking landscapes, and the quiet intensity of the anguished lead detective. The first season is still on Netflix, where it premiered, and it's also available now at Google Play and iTunes. Look for Season 2 in 2015.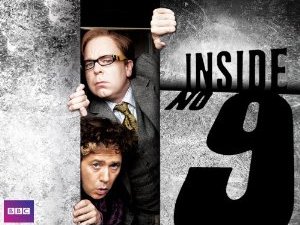 Inside No. 9
This dark comedy anthology series created by Reece Shearsmith (The Widower) and Steve Pemberton (Happy Valley) boasts boatloads of guest stars and is at times hilarious and creepy. Each episode takes place inside a different No. 9 address and has a deliciously twisted ending, such as "Sardines," in which a large wardrobe at a family mansion serves as a hiding place for a game… and something much more sinister.
My favorite episode, "A Quiet Night In," is a mostly dialogue-free half-hour set at a luxury home, where two cat burglars attempt to steal a painting while escaping notice by the homeowner and his wife and maid. It had me in stitches. A second season is due in 2015, and the first is now available for streaming/download at Amazon Instant Video,
Google Play, iTunes, and Vudu.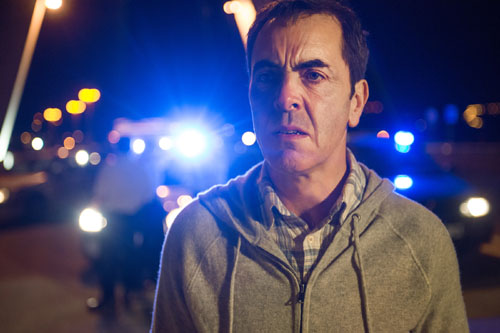 The Missing
For Emily (Frances O'Connor, Mr. Selfridge) and Tony Hughes (James Nesbitt, Monroe), a holiday in France becomes a nightmare when their young son vanishes. The story, told over two time frames simultaneously, follows Tony, whose unwavering belief that Ollie is still alive compels him to search for his boy for years.
Nesbitt delivers an emotionally-shattering performance as the devastated and obsessed Tony, and Tcheky Karyo (The Patriot), too, is masterful in portraying the French detective who led the case that went unsolved and rejoins the search after Tony returns to Chalons de Bois. Starz just completed Season 1 of this gripping, disturbing, heart-wrenching drama, and is only streaming it to subscribers right now (except the first episode, which is free to watch here), but still. Watch it when you can, because The Missing really is a must-see. Oh, and there's another season, with a new story, coming, perhaps in late 2015.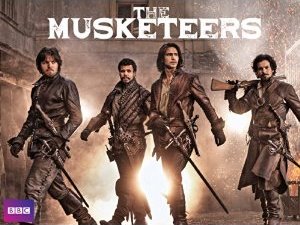 The Musketeers
There are numerous adaptations of the classic novel by Alexandre Dumas,
 and this series is as fun to watch as any, more so in many cases. It's got action, adventure, romance, intrigue, beautiful buxom women, handsome manly men, sword play, humor, and The Doctor (Peter Capaldi) as Cardinal Richelieu! Need I say more?
Duty to king and country and "All for one, and one for all" bind the musketeers — Aramis (Santiago Cabrera, Heroes), Athos (Tom Burke, The Hour), Porthos (Howard Charles, Switch), and D'Artagnan (Luke Pasqualino, The Borgias) — through travails including assassination attempts, amorous (and dangerous) liaisons, abductions, ambushes, and even identity theft. It's a blast, and it's streaming and available for download at Amazon Instant Video,
Google Play, iTunes, and Vudu. (Netflix has the DVDs.) Catch up on it soon, because Season 2 debuts on BBC America (sans Capaldi) with new cast member Marc Warren (Hustle) on Saturday, 17 January 2015, at 9 PM ET.
National Theatre: 50 Years On Stage
You don't have to be a theatre buff to be entertained down to your toes by this special, as it features so many Brit TV and film stars treading the boards, including Roger Allam, Simon Russell Beale, James Corden, Dominic Cooper, Benedict Cumberbatch, Frances de la Tour, Judi Dench, Christopher Eccleston, Ralph Fiennes, Michael Gambon, Derek Jacobi, Alex Jennings, Rory Kinnear, Adrian Lester, Anna Maxwell Martin, Helen Mirren, Andrew Scott, Maggie Smith, and Penelope Wilton.
I happen to love the theatre, so when PBS Great Performances aired this celebration of the National Theatre's golden anniversary, I watched it over and over when it was available at PBS' video portal and Roku channel. It isn't anymore, but hopefully will be again, because it is spectacular. However, if you have a multi-region/region-free DVD player, you can watch the DVD, which is available exclusively at the National Theatre website and Amazon UK.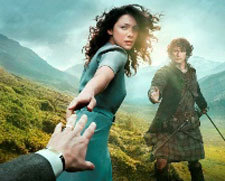 Outlander
For this Sassenach, there's no romance, time travel, or adventure quite like the ones in this series based on the bestselling book by Diane Gabaldon.
 The story — about the journey of an English woman (Caitriona Balfe, Now You See Me) who unwittingly travels back in time after touching a Stonehenge-like boulder in the Scottish Highlands, thus leaving her 20th-century husband (Tobias Menzies, Game of Thrones) devastated and her 18th-century one (Sam Heughan, Doctors) protecting her from first hubby's soldier ancestor (did you get all that?) — is enthralling.
Seriously, Outlander is a must-see, whether you've read the book or not. As with The Missing, only Starz subscribers can stream the Season 1, Part 1 episodes right now, save for the first episode, which is accessible by US residents here. The series returns with Part 2 on Saturday, 4 April 2015, at 9 PM ET (can't wait!), and a second season is also coming.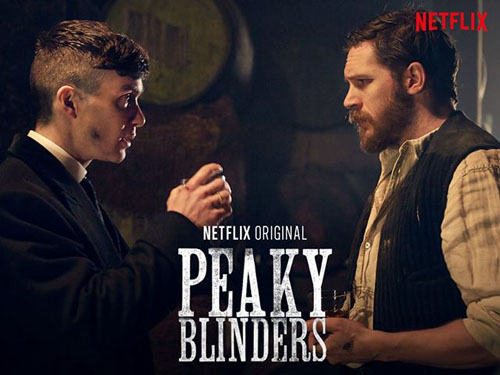 Peaky Blinders
I don't know about you, but I am all about the Peaky Blinders, especially gang leader Tommy Shelby (Cillian Murphy, The Dark Knight Rises) and matriarchal figure Aunt Polly (Helen McCrory, Penny Dreadful). Of all the shows on this list, THIS is my absolute favorite.
Peaky Blinders is one of those rarities where every aspect of production is about as spot on as can be: intriguing storylines about gangsters against rival gangs and a vengeful copper (San Neill, The Tudors), solid directing and acting by actors in primary and secondary roles, beautiful and grubby-looking period costumes, locations/sets that communicate existing and wanna-be gang turf… the lot of it. Yes, there is plenty of violence and bad language, and no, none of it is gratuitous. The first two seasons are, quite simply, exceptional, and worth every penny for the Netflix sub. (A third season has been commissioned, and the sooner it gets to Netflix, the better.)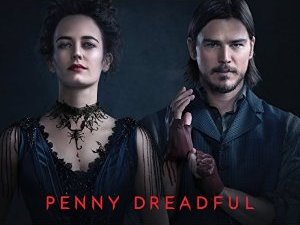 Penny Dreadful
Horror shows aren't usually my thing, but Penny Dreadful is fabulous. With classic figures such as Van Helsing, Dorian Gray, Frankenstein, his monster(s), and vampires featuring alongside the enigmatic Vanessa Ives (Eva Green, Casino Royale), explorer and big game hunter Sir Malcolm Murray (Timothy Dalton, License to Kill), and sharpshooter Ethan Chandler (Josh Hartnett, Sin City), these tales from the dark side are engrossing and frightening. (I haven't looked at or used a set of tarot cards in quite the same way since.)
If horror is your thing and you're not a Showtime subscriber, you can stream/download it at Amazon Instant Video,
Google Play, iTunes, or Vudu, or get the DVDs from Netflix. Best catch up soon, though, because the second season is screening in 2015.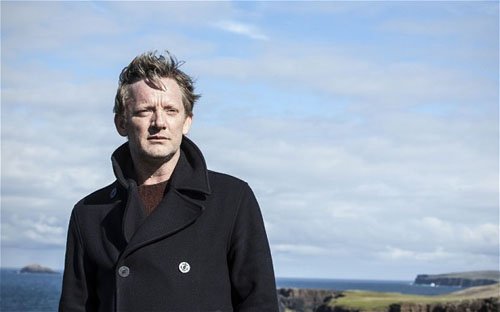 Shetland
Scotland goes noir, too, in this mystery/crime drama series adapted from the novels by award-winning author Ann Cleeves.
 Her protagonist, Detective Jimmy Perez, doesn't have a very Scottish name, but no matter, because Glaswegian Douglas Henshall (Primeval) is about as Scottish as they come. Nor does Jimmy have a traumatic event in his past that haunts him in the present, as with other noir leads. He is actually quite down to earth and well adjusted.
Now if only there weren't so many murder cases for him to solve in his home place of the Shetland Isles… The first two seasons of Shetland
 are airing exclusively on local public TV stations, so check your local listings or contact the station in your area about carriage, dates, and times. The third season begins filming in 2015.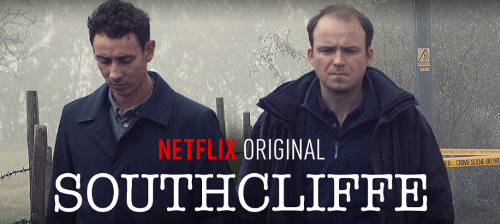 Southcliffe
Lastly, we come to this tense and gripping drama about a shooting spree carried out by a lone gunman (Sean Harris, The Borgias), a reporter (Rory Kinnear, Penny Dreadful) that covers the tragedy, and the experiences of those left in the aftermath.
The fog, damp, cold are palpable; the grayness from the skies to the grounds creates a constant state of uneasiness, even dread; and the depth of outrage and sorrow is understandable and heartbreaking. Southcliffe is unsettling from start to finish, with no happy ending, but still. It is a mesmerizing watch, available for streaming exclusively at Netflix.
In Part 2 of our year-end series, we look at our favorites amongst the Brit TV shows that returned to the US in 2014.
__________________
Add your comments on our Facebook, Google+, and Twitter pages.
Our Favorite British TV Shows of 2014, Part 1: Shows That Debuted in the US