New shows are premiering and starting production, and a (relatively) old favorite is returning with a new regular character. Read on to find out who's who in what.
Blunt Talk
Get ready to get your laugh on when Starz debuts its new comedy, Blunt Talk, which stars Patrick Stewart (X-Men franchise, Ted) as the titular Walter Blunt, a Brit who transplants himself from the other side of the pond to Los Angeles in order to conquer the world of American cable news and the fallout from his well-intentioned, but mostly misguided, decision-making, both on and off the air.
Through his nightly cable news show, Blunt is on a mission to impart his wisdom and guidance on how Americans should live, think, and behave. Too bad for him, then, that he is besieged by network bosses, a dysfunctional news staff, numerous ex-wives, and children of all ages, and must rely on his heavy-drinking, devoted manservant, Harry (Adrian Scarborough, Upstairs Downstairs, Gavin & Stacey), for support.
Costarring in Blunt Talk are Jacki Weaver (Silver Linings Playbook) as Rosalie, Blunt's tough and motherly producer-manager; Dolly Wells (Spy) as Celia, Blunt's senior producer and head writer; and Timm Sharp ('Til Death) as Jim, Blunt's head writer.
Blunt Talk, a Fuzzy Door Productions (Family Guy) and MRC (House of Cards) production greenlit for a two-season, 20-episode commitment, is created by series showrunner and writer Jonathan Ames (Bored to Death), who executive produces with Seth MacFarlane, Stephanie Davis (The Starter Wife), and series director Tristram Shapeero (Community). Stewart also serves as a producer.
Season 1 of Blunt Talk premieres Saturday, 22 August 2015, at 9 PM ET/PT, on Starz.
Churchill's Secret
Masterpiece is co-producing with Daybreak Pictures the new feature-length film, Churchill's Secret, which ITV's director of Drama Steve November and Controller of Drama Victoria Fea just commissioned.
Based on the Jonathan Smith book, The Churchill Secret: KBO, adapted by Stewart Harcourt (Agatha Christie's Marple, Poirot), Churchill's Secret stars Michael Gambon (Fortitude, The Casual Vacancy) as Sir Winston Churchill and Lindsay Duncan (The Honourable Woman, Rome) as Clementine Churchill.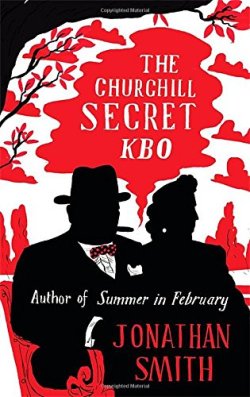 As told from the viewpoint of Prime Minister Churchill's young Nurse, Millie Appleyard, the drama follows his battle to recover from a life-threatening stroke during the summer of 1953, as his long-suffering wife, Clemmie, desperately hopes the stroke will force Winston to retire while his political friends and foe scheme about who will succeed him. Meanwhile, the adult Churchill children descend on Chartwell, unsure if he will pull through, as tensions within his family begin to surface.
Overseeing production are executive Producers Hal Vogel and David Aukin for Daybreak Pictures (The Politician's Husband), and Rebecca Eaton for Masterpiece (Downton Abbey), presented on PBS by WGBH Boston.
Charles Sturridge (Da Vinci's Demons) is directing and Timothy Bricknell (From There to Here) is producing the two-hour film.
Filming begins in June 2015 in London and at Churchill's principal family home, Chartwell, in Kent. Following transmission of Churchill's Secret on ITV, it will air in the US on PBS in 2016.
Endeavour: Series 3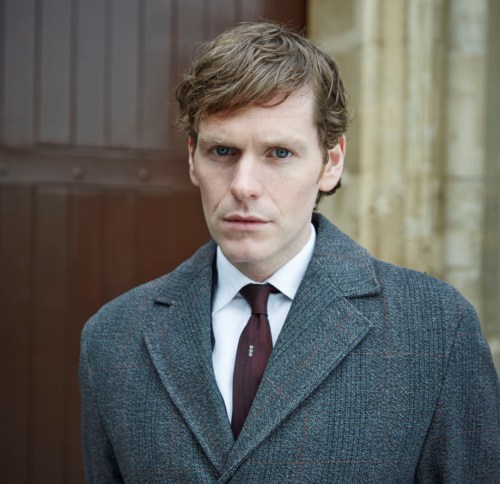 Dakota Blue Richards (Skins, The Golden Compass) is joining the cast of Endeavour as WPC Shirley Trewlove, a thorough, determined and forthright police constable who proves herself a vital addition to the force. She also draws the admiration of Endeavour Morse by demonstrating natural initiative, a wry sense of humour, and a keen intellect — one not entirely similar to his own.
Said series creator and writer, Russell Lewis, "Bright, capable and brave, WPC Shirley Trewlove is a very welcome addition to the ranks of Oxford's Finest. While very much a young woman of the 1960s, Trewlove also evokes a very particular kind of timeless British heroine. […] In Dakota we have found our perfect Trewlove."
Richards features as a new regular character starting with Series 3's second feature-length episode. For further details, check out "Endeavour: Series 3 Is in the Works!" The premiere date has not yet been announced, so stay tuned.
__________________
Add your comments on our Facebook, Google+, and Twitter pages.

Brit TV News Bits: Blunt Talk, Churchill's Secret, Endeavour