The critically-acclaimed UK series, Mr. Sloane, is set to have its US national broadcast premiere on KCET and Link TV, and series creator Robert B. Weide chatted with me about his bringing it from concept to screen. (Yowzah!)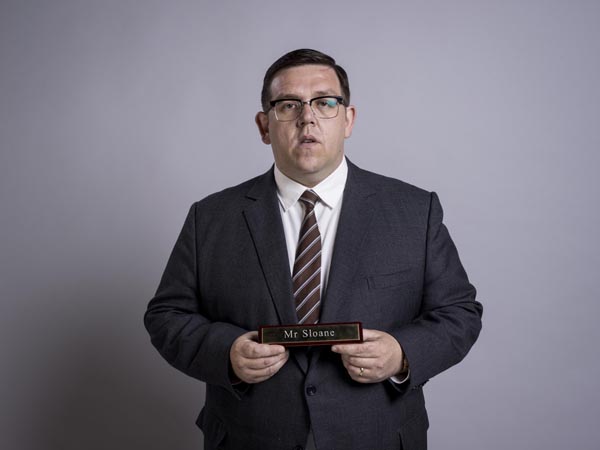 Whether Robert B. Weide does "the best things oh so conservatively" probably depends. What is certain is that the Oscar® nominee and Emmy® Awards-winning Executive Producer and Director of the smash hit comedy series, Curb Your Enthusiasm, created one of the most memorable and beloved characters in his hit Brit television series, Mr. Sloane.
Weide wrote, executive produced, and directed Mr. Sloane, a bittersweet comedy-drama he created specifically for English actor Nick Frost (Hot Fuzz, The World's End, Shaun of the Dead), whom he met through Frost's partner in crime, actor Simon Pegg, a fellow fan of Curb Your Enthusiasm and the star of the Weide-directed film How to Lose Friends & Alienate People.
Said Weide, "I absolutely wrote this for [Nick Frost]. If Nick had said he didn't want to do this, I probably wouldn't have written it. This was all about writing this for Nick."
His story of how Mr. Sloane came to be gets even better.
"I was on the freeway [when] I caught a quick glimpse of a guy in a car to my right who looked like a very conservative Nick Frost, as though he had been an accountant during the Mad Men era. […] And I thought, 'Oh look, there's Nick Frost going to his accounting job!'
"And it all just came to me right away. Even the name Jeremy Sloane and the name for the series, Mr. Sloane, and that this guy was an accountant in the '60s who had lost his job, his wife had left him, and now he was floundering and trying to find his way.
"So I emailed Nick and I said, 'Would you ever consider going back to series television?' He wrote back, and he knew where I was going with this, because his answer was, 'I'd give my right ball to work with you.'" (According to Nick's wife, "That's his good one.")
Weide wrote the pilot script on spec, submitted it to the BBC, Channel 4, and Sky in the UK, and met with their commissioning powers-that-be all in one day. A few days later, Sky picked up the entire series.
So Weide set about completing the writing for what would ultimately become the six-episode (seven in the US) Mr. Sloane, a comedy-drama centered on Jeremy Sloane, a buttoned-up man in crisis in 1969 Watford, England.
"When I'm writing, I go in knowing some things about the character and what's going to happen, but a lot of things I don't know. So when I started writing this, I had the basic premise for the show, which kind of came spilling out of me all at once, the closest thing to automatic writing I've ever experienced.
"I saw the opening scene of the series, and I saw that closing scene […] but that's really all I knew going in. And I knew that he'd have his mates that he would see at the pub on a regular basis, and they would be recurring characters.
"I had some little tidbits here and there, and of course little ideas for jokes and bits and scenes that I've written down and tossed in there, but […] a lot of it is really kind of tuning in and watching the story to see where it goes, and writing it down as though you're watching something that's already completed."
With Nick Frost on board, Weide then had to secure Olivia Colman for the part of Nick's wife, Janet, which, unbeknownst to "Colly," he had written specifically for her. One of the busiest actors in British television, if not the busiest, Colman had a two-week window of availability. And Weide got her.
"When you're writing something for specific people, and then you're on the set working with them, and directing them and just looking at the monitor and watching them […] it's very exciting to see exactly the actors you want in those roles," Weide enthused.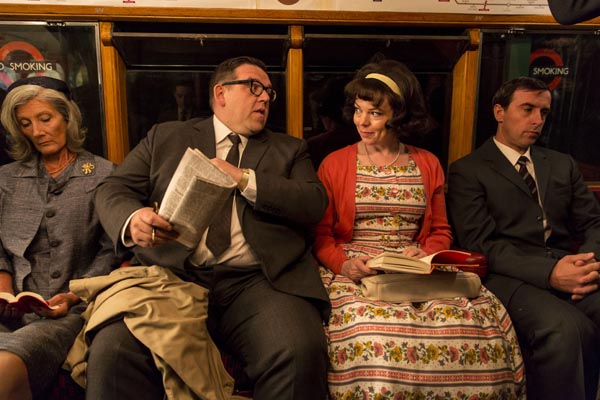 No series set in the Swinging Sixties would be complete without a soundtrack from that era. But this is Mr. Sloane and Jeremy Sloane we're talking about, so Weide described a particular experience he had with one song by the British Invasion band, The Kinks, on his iPod Mini®…
"I was jogging and Sloane was on my mind, and 'A Well Respected Man' came on, on random play, and I thought, 'Holy cow, that's Sloane!' [With] those opening lyrics, I thought, 'That's my guy!' So I said, 'Well, that's the theme song. It's gotta play under the opening credits,' and from there I could even picture the opening credits cuz of the music, and we were fortunate enough to get it.'"
Of the Gilbert and Sullivan tunes sprinkled throughout Mr. Sloane (of which Weide himself is a fan), he said, "I just liked the whole idea of Sloane not being of the '60s or participating in any part of the Cultural Revolution. He's not into the music, he's not into the clothes, he's not into the scene, he's not interested in getting high or anything. So he's still listening to Gilbert and Sullivan."
Viewers take note: "Every time there's a song playing, there's some thematic link to what's going on in the stories."
As for setting Mr. Sloane in Watford, England, Weide stated, "I knew I didn't want it to take place in London. […] You hear a lot about those days, Swinging England and Swinging London, and I wanted nothing to swing where this show took place."
Fanatics of proper punctuation and grammar will notice in Mr. Sloane that Jeremy Sloane is a bit of a stickler with regard to these. (As are Weide and yours truly.)
"People keep asking me about the parts of Sloane that are autobiographical, and there are a few, but I keep forgetting the grammar and the punctuation thing. It makes me crazy. I always want to bring a bottle of Liquid Paper® or a Sharpie® with me, and every time I see [that] somebody's stuck an apostrophe in there or quotation marks where they don't belong, I just want to white them out or cross them out."
But for viewers of Mr. Sloane, they make for hilarious dialogue.
"Those things were fun to write. A lot of those conversations, like the few versus a couple, and the whole peanut thing. Where do peanuts come from? […] Those were all just ideas that, over the years, I would just write down and throw in a file. And then you start writing something and go through the file to see what you can use."
One of those pet-peeve conversations happens between Jeremy and a waiter while at dinner with Robin (Ophelia Lovibond, Elementary, W1A), an attractive, free-spirited, and hip young American woman who is flat-sitting for a friend in Watford and becomes a fast friend to the decidedly unhip "well respected man about town."
And another is had amongst Jeremy and his mates, the gambling dad Ross (Peter Serafinowicz, Guardians of the Galaxy, Whitechapel), the womanizing Reggie (Brendan Patricks, Downton Abbey), and the still-living-at-home-with-his-mum Beans (Lawry Lewin, Doctor Who).
Weide's source of inspiration for yet another piece of leave-you-in-stitches dialogue was the late, great American author Kurt Vonnegut, about whom Weide has written and is producing and directing the documentary Kurt Vonnegut: Unstuck in Time. (Let's just say this bit has to do with spelling.)
In summing up Mr. Sloane, Weide offered, "There's a running gag about his wife leaving him to find herself, but, you know, Sloane needs to find himself as well, and I think at the end there's every indication that he's on the road to do that."

Awarded the Special Jury Award at the La Rochelle TV Fiction Festival in 2014, Mr. Sloane,
a Whyaduck/Big Talk Production, will make its US broadcast premiere on KCET, which will screen two back-to-back episodes on Thursday, 7 May 2015, starting at 10 PM PST, for viewers in Southern and Central California. KCET will air another two episodes on 14 May and the final three episodes on 21 May.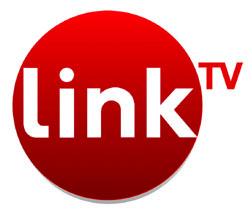 The Link TV network (available at DirecTV 375 and DISH Network 9410) will screen nationally a special marathon of all seven Mr. Sloane episodes on Sunday, 17 May 2015, beginning at 8 PM EST / 9 PM PST, followed by encore presentations at 8 PM EST/PST on the 19th, 20th, and 21st of May.
Viewers in the rest of the US can watch Mr. Sloane when it streams on KCET.org and LinkTV.org concurrent to their broadcasts.
Many thanks to Robert B. Weide and KCET, both of whom made the interview possible.
__________________
Add your comments on our Facebook, Google+, and Twitter pages.
Interview: Emmy® Awards Winner Robert B. Weide Talks Mr. Sloane, His Hit Brit Series Coming to Public TV Stations