In Part 2 of this series, we look at shows expected to debut on BBC channels in 2015. Will they also screen in the US during this or a later year? Only time will tell. (Page 1 of 3)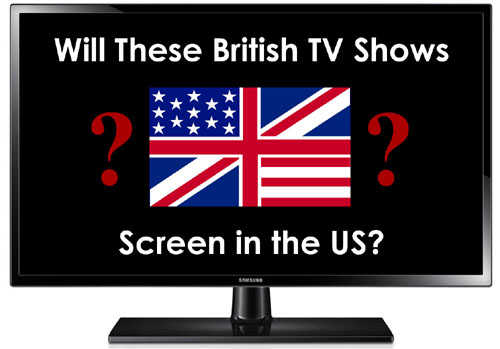 As with ITV, several of my favorite 2014 shows premiered on BBC channels last year (Marvellous, Detectorists, and In the Club, to name just three), and I would love for a stateside programmer(s) to bring them to this side of the pond.
For 2015 BBC shows, PBS, BBC America, HBO, and Starz are premiering several. (Maybe Acorn TV, too.) Let's hope that's just for starters. There are many more shows lined up for BBC channels, including the dramas below. (Some are tentatively scheduled, some not, and a few might end up screening next year instead of this one.)
The Ark
Award-winning writer Tony Jordan (Life on Mars) retells the biblical story of Noah and the ark, with David Threlfall (Shameless) and Joanne Whalley (The Borgias) starring as Noah and his wife, Emmie. When an angel tells farmer and family man Noah to build an ark in the middle of a desert in order to save both his family and the faithful from a devastating flood, his sons refuse to believe or help him, and Noah risks ridicule and humiliation in his quest to carry out his God-given task.
Ashley Walters (Top Boy), Emily Bevan (In The Flesh), Hannah John-Kamen (The Hour), Georgina Campbell (One Night), Ian Smith (The Syndicate), Michael Fox (New Worlds), and Andrew Hawley (Hinterland) also feature in The Ark, a one-off special.
Banished
Created by BAFTA winner Jimmy McGovern (The Street, Cracker, Accused), Banished is a seven-part drama that follows the denizens of a British penal colony established in New South Wales. The year is 1788, and while bonds of love and friendship are forged between convicts Elizabeth (Myanna Buring, Ripper Street), Tommy (Julian Rhind-Tutt, The Hour), and James (Russell Tovey, Being Human), the pragmatic and idealistic Governor Arthur Phillip (David Wenham, The Code) hopes to turn the ramshackle place into a land of opportunity for all. However, his nemesis, Major Ross (Joseph Millson, Holby City), thinks the only chance of survival is to rule with an iron fist.
Also appearing in this epic series are Ewen Bremner (Worricker Trilogy), Genevieve O'Reilly (The Honourable Woman), Brooke Harman (Dance Academy), Orla Brady (Strike Back), Joanna Vanderham (The Paradise), Rory McCann (Game Of Thrones), Adam Nagaitis (Happy Valley), Cal MacAninch (Mr. Selfridge), Ryan Corr (Packed to the Rafters), and David Dawson (Peaky Blinders), amongst others.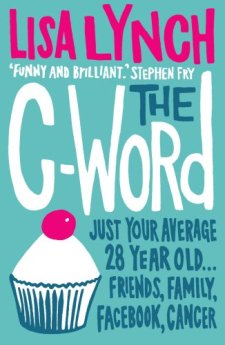 The C-Word
The feature-length drama, "a defiant, ballsy account" of Lisa Lynch's experience with breast cancer, is adapted from her candid and inspiring book, The C-Word.
Sheridan Smith (Mrs. Biggs) stars as Lisa, 28 years old and newly married to Pete (Paul Nicholls, Law & Order: UK). Everything is going along swimmingly until her happy life is forever changed by the diagnosis of the c-word, which ultimately took Lisa's life in 2013 when she was just 33 years old.
Also appearing in The C-Word are Haydn Gwynne (Drop the Dead Donkey) and Michael Maloney (The White Queen) as Lisa's parents, Nate Fallows (Whitechapel) as her brother Jamie, and Rebekah Staton (Spy) and Susannah Fielding (The Great Fire) as her friends Gabby and Abigail. (If Smith is as brilliant in this biopic as she was in Cilla, then she might just win another National Television Award.)
Classic 20th Century Literature Adaptations
These feature-length adaptations of iconic works from the last century are expected to screen later this year.
Cider with Rosie
— Narrated by Timothy Spall (Mr. Turner), this coming-of-age tale of Laurie Lee's childhood, set in an idyllic Cotswold village during and after World War I, features newcomers Archie Cox as Laurie, Ruby Ashbourne Serkis as Rosie, and Emma Curtis as Marj. The drama costars Samantha Morton (In America) as Annie Lee, Jessica Hynes (Twenty Twelve) as Miss Crabby, Annette Crosbie (One Foot In the Grave) as Granny Trill, June Whitfield (Absolutely Fabulous) as Granny Wallon, and Billy Howle (Glue) as Private James Harris.
The Go-Between
– LP Hartley's nostalgic tale about lost innocence follows Leo Colston, who as an elderly man (Jim Broadbent, Iris) pieces together his childhood memories after finding his diary from 1900, written when he was a 13-year-old boy (Jack Hollington, Doctor Who). Costarring are Joanna Vanderham (The Paradise) and Vanessa Redgrave (Mrs. Dalloway) as the younger and older Marian Maudsley, Stephen Campbell Moore (The History Boys) as Trimingham, Ben Batt (Scott & Bailey) as Ted Burgess, and Lesley Manville (Another Year) as Mrs. Maudsley.
An Inspector Calls
 – This detective thriller by JB Priestley is set in 1912 and follows an inspector's unexpected visit to and interrogation of the wealthy Birling family. As the drama unfolds, it is revealed that each family member unwittingly played a part in a young woman's suicide. Starring in An Inspector Calls are David Thewlis (Harry Potter) as the Inspector, Ken Stott (Rebus) as Arthur Birling, and Miranda Richardson (Mapp & Lucia) as his wife, Sybil. The cast also features Chloe Pirrie (The Game), Kyle Soller (Poldark), Sophie Rundle (Happy Valley), and Finn Cole (Peaky Blinders).
Lady Chatterley's Lover
– Jed Mercurio's (Line of Duty) adaptation of DH Lawrence's sexually-pioneering story stars Holliday Grainger (The Borgias), Richard Madden (Game of Thrones), and James Norton (Happy Valley). A provocative tale of love and lust across class boundaries, it centers on the affair between Lady Constance Chatterley (Grainger) and gamekeeper Oliver Mellors (Madden), brought on by the emotional neglect and physical inability of her paralyzed, war-veteran husband, Sir Clifford (Norton).
Cuffs
Written and created by Julie Gearey (Prisoners Wives), Cuffs is an eight-part drama that revolves around the "rollercoaster of being a police officer in the UK." Set in Brighton, the fast-paced and humorous stories deliver an authentic and visceral portrayal of the lives and relationships of, and impact of the job on, overstretched and under-resourced officers and detectives who are constantly threatened with physical violence and verbal abuse. Filming is set to begin early this year.
UPDATE: Cast announcements for Cuffs can be found here.
Dickensian
Tony Jordan, the creator of hit shows such as Hustle and Moving Wallpaper, brings his latest series, Dickensian, to BBC One this year. The 20-part, half-hour drama features classic characters from Charles Dickens' novels. According to Jordan, "I'm taking all the Dickens characters and putting them in one place." Well, "all" is a lot, but I'm guessing David Copperfield, Ebeneezer Scrooge,Nicholas Nickleby and Smike, Oliver Twist, Fagin, and the Artful Dodger, and Great Expectations' Pip, Estella, and Miss Havisham would be among those meeting "in the most surprising of ways."
Doctor Foster
Laurence Olivier Award-winning playwright Mike Bartlett wrote this five-part drama, which centers on Dr. Jenny Gemma Foster, an intelligent woman and trusted GP who suspects her husband of having an affair. When she sets off to learn the truth and begins to uncover secrets that shock her to her core, she throws herself, her family, and even some patients, into chaos. Stay tuned for further details.
UPDATE: Initial cast confirmed. Click here for details.
Continued on Page 2
__________________
Add your comments on our Facebook, Google+, and Twitter pages.
Will These 2015 Brit TV Shows Screen in the US, Part 2a: BBC