George Gently, one of the most successful British crime dramas to cross the pond, is about to return to the US with its seventh series. Woo hoo!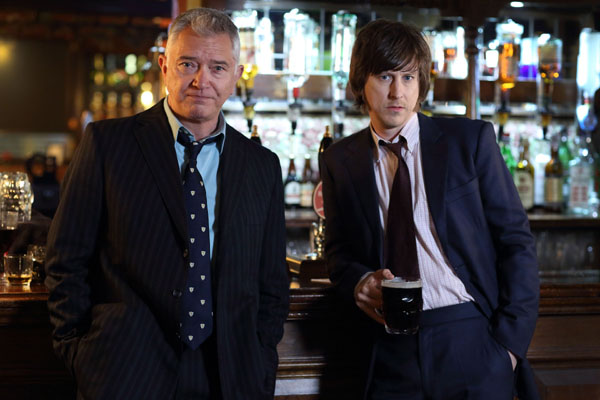 Based on Alan Hunter's "Inspector George Gently" novels, the seventh series of the hit TV crime drama/mystery George Gently did gangbusters in the UK, where 7 million viewers tuned in to BBC One each week for the four new episodes.
The new series reunites star Martin Shaw (Judge John Deed, Death in Holy Orders) as the eponymous DCI George Gently, with Lee Ingleby (Place of Execution, Our Zoo) as his sidekick DS John Bacchus, Lisa McGrillis (Hebburn) as WPC Rachel Coles, and Simon Hubbard (Doctors) as PC Taylor.
The Swinging '60s are drawing to a close. DS Bacchus is up for promotion to inspector and Constable Coles is preparing for the Sergeants Exam, while Gently feels more estranged and ill-equipped than ever to cope in the rapidly-changing world.
But one thing remains the same in England's Northeast amidst the economic, political, social, and cultural changes: violent crimes.
As Gently and Bacchus team up on new cases, both also harbor secrets from each other that threaten to bring their professional careers to an end.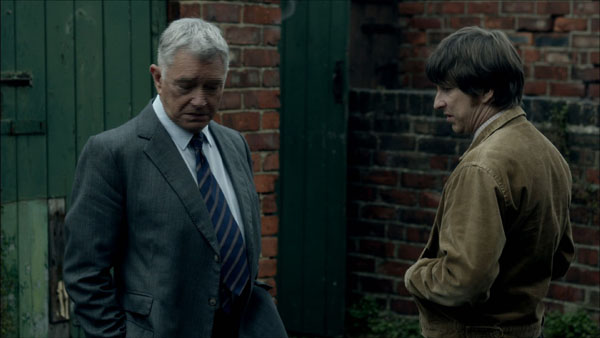 The four episodes of George Gently: Series 7, which feature several notable guest stars, include:
"Gently with the Women"
A prostitute who was raped reports the crime two weeks later, and Bacchus is dismissive until another young woman is raped and killed and a man confesses to the murder. But solving the case isn't quite so cut and dried. Gently discovers that rapes are handled in a particular way within the police force, and he suspects one officer of having personal reasons for doing so. Complicating matters is a bit of personal business on Bacchus' part, too. Guest stars include Derek Riddell (Happy Valley), Annabel Scholey (Being Human), and Jeremy Swift (Downton Abbey).
"Breathe in the Air"
In investigating the apparent suicide of a GP, which is followed soon thereafter by crimes directly related to the dead woman, Gently suspects foul play when he learns what she'd been doing in the days leading up to her death. And Bacchus is chuffed by some good news, but also upset by some bad news. Guest stars include Jonathan Cullen (Walter's War), Jason Done (Waterloo Road), and Lesley Nicol (Downton Abbey).
"Gently Among Friends"
A man is found dead in a pile of rubbish by the Tyne Bridge, and suicide seems the likely cause, since the deceased was heavily in debt. However, the dead man also had big business plans that one associate was vehemently against. As Gently works through the means and opportunities for murder with the two motives, Bacchus suspects that all is not right in Gently's world. Guest stars include Adrian Bower (A Touch of Cloth), Louise Brealey (Sherlock), and Anthony Flanagan (The Village).
"Son of a Gun"
A bank heist involving shootings interrupts the holiday cheer on Christmas Eve 1969, and Gently's investigation brings him face to face with the violent leader of a skinhead gang, whose members George believes are the culprits. Given the lack of evidence, Coles goes undercover to get the inside dope, but things do not go well. At all. Neither do they for Gently, who is forced to fess up to Bacchus about his secret. Guest stars include Elizabeth Carling (Casualty), Jody Latham (The Fixer), and Lucian Msamati (Game of Thrones).
All four feature-length episodes premiere Monday, 3 August 2015, on Acorn TV, which is already streaming Series 1 through Series 6 of George Gently.
Acorn will also release George Gently: Series 7 on DVD and Blu-ray on 29 September 2015.
__________________
Add your comments on our Facebook, Google+, and Twitter pages.
Share this post/page.

George Gently: Series 7 Set to Premiere in the US