The hits will keep on coming, as both the BBC and ITV have recently recommissioned a few of their top dramas for new series.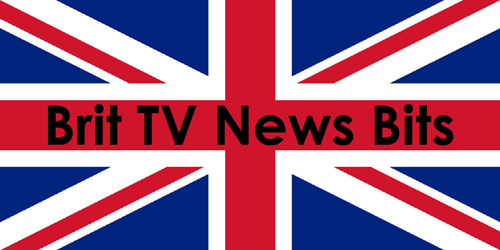 Having been rather ill for the past couple of weeks (still am, actually, but that's another subject altogether), announcements about Brit TV program recommissions were able to do for me what meds couldn't: perk me up and fill me with glee.
The one on Twitter that had me exclaim "Yay!" was this:
*** OFFICIAL ANNOUNCEMENT *** #PeakyBlinders WILL return for a THIRD SERIES on @BBCTwo! RT to spread the great news! pic.twitter.com/dIXvbymf6q

— Peaky Blinders (@ThePeakyBlinder) November 6, 2014
Produced by Tiger Aspect and Caryn Mandabach Productions, Peaky Blinders
was the Best Drama Series winner at the 2014 Royal Television Society Awards, and shot to the top of my list of favorite, must-see British TV series. Here's why:
The storylines — revolving around one oh-so charismatic mobster and his family's violent rise to gangland power, and one fanatical Irish copper's mission to destroy the Peaky Blinders — are compelling. The production values, from the sets of post-WWI Birmingham to the razor-fitted flat caps covering the Peaky Blinders' rad hairstyles, are top-notch. And the acting — by lead Cillian Murphy and costars Helen McCrory, Sam Neill, and Paul Anderson, amongst others — is brilliant. One last thing: The soundtrack, featuring Nick Cave & the Bad Seeds' "Red Right Hand" as the series' theme song, rocks.
Details about the third series haven't been released yet, but it's a safe bet that it will consist of six episodes and feature most of the regular and recurring cast members from Series 2. The first series of Peaky Blinders is streaming exclusively on Netflix in the US, and the second, which just completed its run in the UK, will arrive before month's end.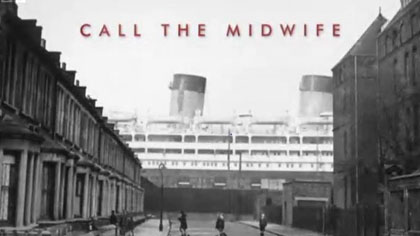 Filming of the fourth series of Call the Midwife
was just wrapping up when the BBC announced that Charlotte Moore, BBC Controller, and Ben Stephenson, BBC Drama Commissioning Controller, had commissioned a fifth series of the fantabulous period drama from Neal Street Productions.
The winner of multiple awards, including the Most Popular Female Drama Performance award for Miranda Hart at the 2013 National Television Awards, Call the Midwife's fifth series will launch with a Christmas special in 2015, followed by eight hour-long episodes in 2016 that take the midwives and nuns of Nonnatus House into 1961.
The fourth series, which features new cast members Linda Bassett and Charlotte Ritchie, as well as Vanessa Redgrave in her first appearance as Jennifer Worth, premieres on BBC One this December with a Christmas special, followed directly by regular-season episodes in January 2015. For US viewers, Series 4 debuts on PBS on 29 March 2015.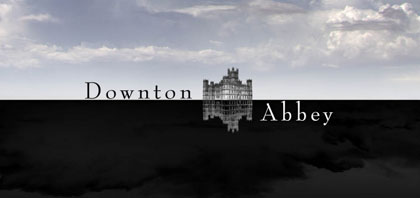 That ITV recommissioned its worldwide sensation, Downton Abbey,
for a sixth series wasn't a surprise. Nor was the timing of the news, which was just days before the Series 5 finale aired (yesterday) in the UK.
Series creator Julian Fellowes will pen the sixth season scripts, and production will start in early 2015. Assuming the transmission schedule remains the same as for Series 1-5, UK viewers can look forward to watching Series 6 on ITV later in the year, while US viewers will have to wait until January 2016 to see it on PBS Masterpiece.
While news of the sixth series is great and rumors that it will be the last are not, let's shift the focus for a moment to the special Downton episode featuring none other than uber-mega-superstar George Clooney, which will air this Christmas as part of ITV's "Text Santa" charity fundraiser. (Talk about an "I can't wait" Christmas cracker of a video!)
And for US fans who've been waiting with bated breath for the Series 5 premiere on this side of the pond, it won't be long now. The 4th of January 2015 is only eight weeks away.
__________________
Add your comments on our Facebook, Google+, and Twitter pages.
Call the Midwife, Downton Abbey, Peaky Blinders Recommissioned