Premium cable channel Starz has announced that it will premiere the first episode of its eagerly-awaited new fantasy series, Outlander, one week early and to the masses.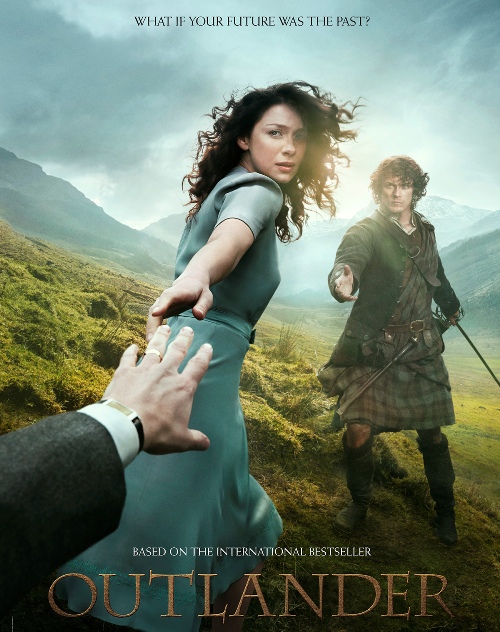 Fans of the international best-selling "Outlander" novels by Diana Gabaldon
have been in a time warp of their own since Starz announced that the stories would be adapted for the small screen. Now the wait for the series is almost over, and there's a bonus.
In advance of the Outlander worldwide premiere on 9 August 2014, old and new fans alike will be able to get a sneak peek on 2 August, when Starz begins screening "Episode 101: Sassenach"* in its entirety via multiple outlets across the US.
These include on-demand services on select cable, satellite and telco affiliates as well as the Starz.com/Outlander website, Starz YouTube page, Starz's Outlander Twitter and Outlander Facebook pages, and the free Starz Play app for users in the US.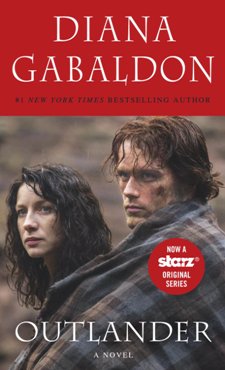 Those who haven't read the "Outlander" book series may be wondering what all the hoopla is about. Well, here's the deal:
Adapted from Diana Gabaldon's books by Ronald D. Moore (Battlestar Galactica, Star Trek: Deep Space Nine, Star Trek: The Next Generation), Outlander encompasses romance, science fiction, history, and adventure in one epic tale.
Outlander follows the story of Claire Randall (Caitriona Balfe), a combat nurse married to Frank Randall (Tobias Menzies), who is mysteriously swept back in time from 1945 to 1743 and into an unknown world where her life is threatened. When she is forced to marry the chivalrous and romantic young Scottish warrior, Jamie Fraser (Sam Heughan), a passionate relationship is ignited, and Claire's heart is torn between two vastly different men in two irreconcilable lives.
The first eight of the sixteen Outlander episodes will make their official debut beginning 9 August 2014 at 9 PM ET/PT exclusively on Starz. The second half of the series is scheduled to continue in early 2015.
Until the sneak peek and the premiere, fans can head to the OutlanderCommunity.com microsite for the latest Outlander content across Facebook, Twitter, Instagram, Pinterest, fan blogs and more, including exclusive show content.
One of the cool bits on the microsite is the Apothecary Cabinet, which lets users explore 14 different plants and herbs that were used to treat everything from warts and corns to heart attacks and infection during the 1700s when modern medicine wasn't available.
And in the Starz/Outlander YouTube playlist is the "Speak Outlander" with the Gaelic Expert lesson series, which features cast members from the set in Scotland. Twelve words and/or phrases are taught in these lessons, including "Sassenach," "Sàinte Mhath!" "Je Suis Prest" and "Craigh na Dun."
Outlander is produced by Tall Ship Productions, Story Mining & Supply Company, and Left Bank Pictures in association with Sony Pictures Television.
* Sassenach – Outlander or foreigner; more specifically an English person.
__________________
Outlander: Watch First Episode of New Starz Drama One Week Early and for Free