The 2015 Fall TV Season kicks off this month with some of the most highly-anticipated British TV programs of the year. The ones in the title of this post, for a start.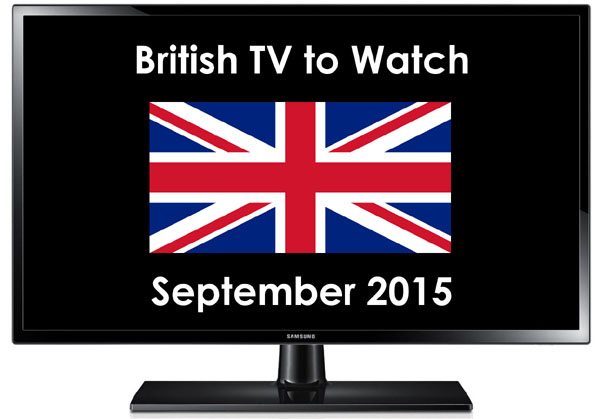 NATIONAL PREMIERES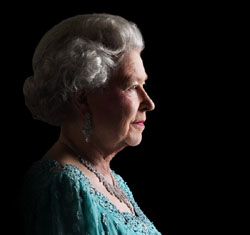 In Their Own Words: Queen Elizabeth II
One of the first Brit TV premieres this month is the documentary In Their Own Words: Queen Elizabeth II. The hour-long program follows the remarkable life of Queen Elizabeth II — from her youth, her uncle's abdication, and her father's coronation as King George VI, to her experiences during World War II, sudden ascension to the throne, and eventful reign of more than 60 years.
Her story (as well as mini history lessons on the English/British monarchy and the evolution of the British Empire to the British Commonwealth) is narrated alongside archival footage, photos, excerpts of public speeches on radio, and interviews with Former Prime Minister Sir John Major, actor Sir Ben Kingsley, screenwriter David Seidler (The King's Speech), and Former President George H. W. Bush and First Lady Barbara Bush, amongst others.
Even if you know all there is to know about Her Majesty, this documentary is still fascinating. (By the way, on the 10th of September 2015, Queen Elizabeth II becomes both the longest-reigning British head of state and female monarch in history.)
In Their Own Words: Queen Elizabeth II premieres tonight, 1 September 2015, at 9 PM ET, on PBS. (Check your local listings.)
Agatha Christie's Partners in Crime
Stateside mystery fans have been waiting with bated breath for Agatha Christie's Partners in Crime to arrive on this side of the pond, and we can all exhale (and do a mini-binge-watch) when the series debuts in a couple of days.
Adapted from two of Dame Agatha's "Tommy and Tuppence" novels, The Secret Adversary and N or M? star David Walliams (Big School, Little Britain) and Jessica Raine (Call the Midwife, Fortitude) as Tommy and Prudence "Tuppence" Beresford, married detectives who tackle murders, spies, and more in 1950s Britain. For a taste of what's to come, check out the first episode IN FULL below.
Agatha Christie's Partners in Crime premieres in the US on Thursday, 3 September 2015, on Acorn TV. Click here to see the schedule of episodes, plus further details about the series.
The Great British Baking Show: Series 2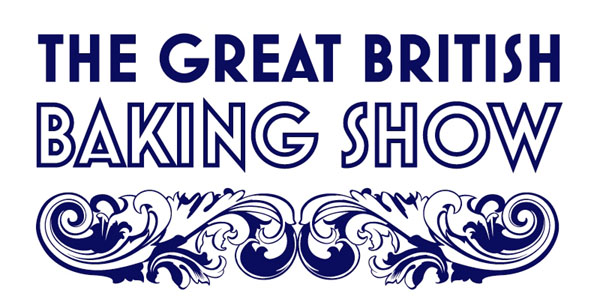 On your mark, get set, bake! Meaning the contestants in Series 2 of The Great British Baking Show, the competition program that takes contestants out of the kitchen when they can't take the heat of rising up to the challenge.
Judges Mary Berry and Paul Hollywood are back to determine which of this year's thirteen contestants deserves the honor as the UK's Best Amateur Baker, as are hosts Mel Giedroyc and Sue Perkins. You can find out who the bakers are and in which categories they'll be competing here.
The Great British Baking Show: Series 2 premieres in the US on Sunday, 6 September 2015, at 7 PM ET, on PBS. (Check your local listings.)
Arthur & George
Directly following The Great British Baking Show premiere is the one for Arthur & George, the adaptation of Julian Barne's acclaimed novel
that is based on a series of actual events in the life of Sir Arthur Conan Doyle, the creator of Sherlock Holmes.
The three-part miniseries stars Martin Clunes (Doc Martin, William and Mary) as Conan Doyle, who in 1903 uses his own Sherlockian skills, plus assistance from his trusted manservant Alfred "Woodie" Wood (Charles Edwards, Downton Abbey, Trying Again), to set right the miscarriage of justice done against half-Indian solicitor George Edalji (Arsher Ali, Four Lions, Silent Witness) during the Great Wyrley Rippings case. Additional details about the miniseries can be found here.
Arthur & George premieres on Sunday, 6 September 2015, at 8 PM ET, on PBS. (Check your local listings.)
The Bastard Executioner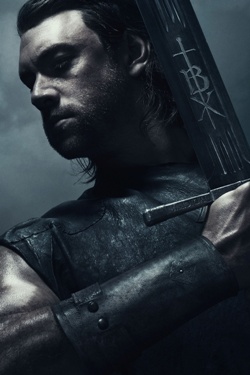 Primetime Emmy® nominee Kurt Sutter follows up his incredible modern-day motorcycle club drama/crime thriller series, Sons of Anarchy, with The Bastard Executioner (TBX) — an epic fictional historical drama set during the early 14th Century.
As per Sutter, TBX weaves "fact and fiction to create a new mythology" that combines his passions for history, theology, and blood. Thus, the story of TBX follows Wilkin Brattle (Aussie actor Lee Jones, Home and Away), a warrior knight in the realm of King Edward I who, broken by the ravages of war, vows to lay down his sword. The thing is, the violence finds him again, and he is forced to take up the bloodiest sword of all: the executioner's sword.
The 10-episode first season costars Sutter, Katey Sagal (Sons of Anarchy), Stephen Moyer (True Blood), Sam Spruell (The Last Ship), Darren Evans (My Mad Fat Diary), Timothy V. Murphy (True Detective), and Danny Sapani (Penny Dreadful), amongst many others, plus Matthew Rhys (Death Comes to Pemberley), Martin McCann (Titanic: Blood and Steel), and Alun Raglan (Doctor Who) in guest-star and recurring roles.
The Bastard Executioner premieres Tuesday, 15 September 2015, at 10 PM ET, on FX.
Doctor Who: Season 9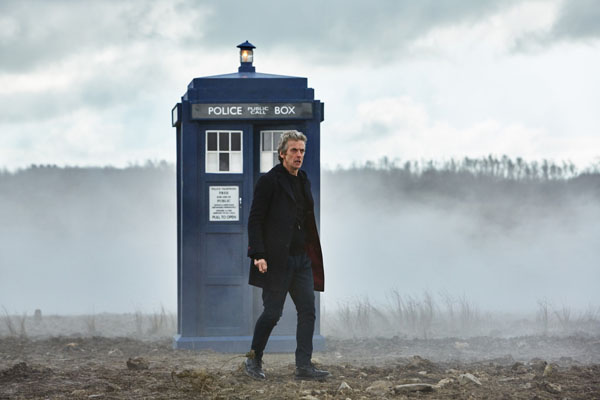 Season 8 of Doctor Who was the highest-rated season ever on BBC America. That achievement could very well be topped with Season 9, when the Doctor (Peter Capaldi) and companion Clara Oswald (Jenna Coleman) have a slew o' new adventures in and out of the TARDIS, starting with the ones in the two-part opener, "The Magician's Apprentice" and "The Witch's Familiar," written by showrunner Steven Moffat, directed by Hettie Macdonald ("Blink"), and featuring the return of Missy (Michelle Gomez).
Speaking of return, Osgood (Ingrid Oliver) is back from the dead in S9. (Will Danny Pink be resurrected, too?) Also reprising their DW roles are Jemma Redgrave as Kate Lethbridge-Stewart and Joivan Wade as Rigsy (from S8's "Flatline"), with S9 guest stars Maisie Williams (Game of Thrones), Reece Shearsmith (Chasing Shadows), Rebecca Front (Humans), Rufus Hound (Hounded), and Paul Kaye (Jonathan Strange & Mr Norrell), amongst others. And let's not forget the villains, including the Zygons, Daleks, ghosts, and alien mercenaries the Mire.
All that and then some come our way when Doctor Who: Season 9 premieres on Saturday, 19 September 2015, at 9 PM ET, on BBC America.
(And remember to get your tickets to Doctor Who 3D: Dark Water/Death in Heaven,
the two-part S8 finale that screens with an exclusive prequel to S9 in select cinemas.)
Indian Summers: Series 1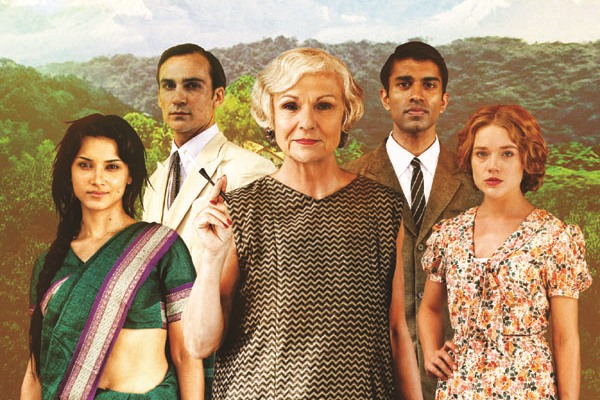 Autumn gets hot and steamy when Series 1 of the hit period drama Indian Summers debuts stateside. Julie Walters (Harry Potter films, The Hollow Crown) leads the ensemble cast of this period drama set in 1932 India, when the British Raj was on the decline and a modern India was on the verge of being born.
Nested in the foothills of the Himalayas is the "little England" of Simla, where the widowed and influential doyenne Cynthia Coffin (Walters) plays host to members of the British ruling class gathered under the roof of her Royal Club. But their living the high life is but one strand in a story filled with passion, politics, and power plays.
The first season of Indian Summers premieres Sunday, 27 September 2015, at 9 PM ET, on PBS. (Check your local listings.)
LOCAL PREMIERES
Several British TV programs make their US broadcast premieres, or US debuts period, on public TV stations starting the 1st of September 2015, including:
Britain's Poshest Nannies — A delightful documentary that shows just what it takes to become an elite nanny to the rich and famous (and Prince George, too!).
George Gently: Series 7 — DCI George Gently and DS John Bacchus are back in the latest series of the hit Brit crime drama.
The Wonder of Britain — A fun and fabulous five-part documentary about the people, places, and things that put the "Great" in Great Britain.
WPC 56: Series 3 — This daytime drama returns for its third outing with the Brinford Police's second Woman Police Constable.
The links above go to the posts for the shows, which include episode details and station lists.
ADDED TO STREAMING SERVICES

In addition to Agatha Christie's Partners in Crime, Acorn TV adds more classic Brit TV to its offerings this month, including the final four series of the beloved legal drama Rumpole of the Bailey, adapted by John Mortimer from his novels and starring Leo McKern (A Man for All Seasons) as the eponymous barrister Horace Rumpole. Series 4 is available for streaming starting the 7th of September, with Series 5-7 bowing on successive Mondays afterward.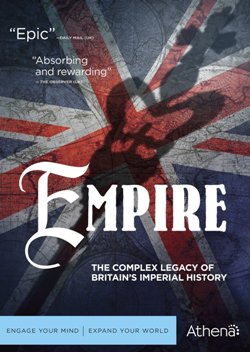 Also starting on the 7th is the documentary series Empire. Written and presented by English broadcaster and author Jeremy Paxman, this five-parter charts the rise of the British Empire in episodes titled "A Taste for Power," "Making Ourselves at Home," "Playing the Game," "Making a Fortune," and "Doing Good."
And for a bit of quite interesting trivia and hilarious panelists, there's the hit quiz show QI, hosted by Stephen Fry with permanent panelist Alan Davies. Series 3 and 4 of QI begin streaming on the 14th of September.
Acorn TV also kicks off its new "Friday Feature" film series this month with these four titles:
44 Inch Chest — Ray Winstone (The Trials of Jimmy Rose) plays a jealous husband trying to salvage his wounded ego and pride by kidnapping of his wife's lover with a little help from his friends. The top-notch cast includes Ian McShane (Lovejoy), John Hurt (I, Claudius), Tom Wilkinson (Selma), Stephen Dillane (Game of Thrones), and Joanne Whalley (Jamaica Inn). Starts the 4th of September.
Barrymore — Oscar® winner Christopher Plummer (Beginners) stars in this filmed version of the Broadway play that won him a Tony Award®. In it he plays legendary actor John Barrymore, who, in the twilight of his life, hopes to reclaim his former glory after decades of excess in a revival of his 1920 Broadway triumph, Richard III. Starts the 11th of September.
The Way Back — Inspired by a true story, this film stars Oscar nominee Ed Harris (Apollo 13), Jim Sturgess (The Other Boleyn Girl), and Colin Farrell (True Detective) as escapees from a WWII Siberian gulag, whose quest for freedom requires braving the elements, wilderness, and their own humanity while on a treacherous journey walking across 4000 miles with a teen runaway (Oscar nominee Saoirse Ronan, Atonement) in tow. Starts the 18th of September.
Dangerous Davies: The Last Detective — Fans of the Peter Davision TV series The Last Detective TV should thrill to this film that stars fellow Doctor Who alum Bernard Cribbins as DC Dangerous Davies. Adapted from the novel by Leslie Thomas, this story finds the bumbling Dangerous stumbling onto a 15-year-old cold case involving a missing girl while assigned to find a criminal kingpin. Starts the 25th of September.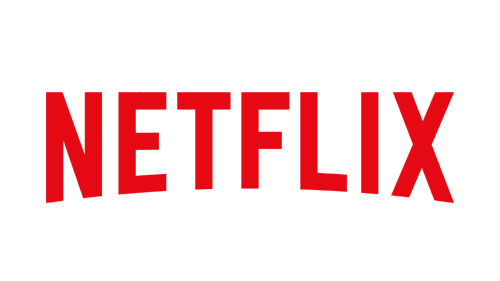 Speaking of films, Netflix has  announced two Brit ones for its September debuts: Madame Bovary, the 2014 adaptation of the acclaimed first novel by French author Gustave Flaubert, starring Mia Wasikowska (Alice in Wonderland), Rhys Ifans (Anonymous), and Laura Carmichael (Downton Abbey), amongst others. It begins streaming on the 11th of September, and is followed a week later (the 18th) by the debut of the documentary Keith Richards: Under the Influence.
As for British TV, Netflix premieres three Scottish comedies today!
Badults: Series 1 — A juvenile sitcom about three flatmates who attempt (badly) to live together as adults (similar to Men Behaving Badly, but not nearly as funny).
Gary: Tank Commander: Series 1 — The BAFTA-winning and quite funny sitcom that follows British Army Corporal Gary McLintoch (Greg McHugh, Fresh Meat, Marvellous) and his mates after their return home to Midlothian from their tour of duty in Iraq.
Still Game: Series 4 and 5 — The hilarious cult comedy and multiple BAFTA Scotland awards winner starring Ford Kiernan (The Field of Blood) and Greg Hemphill (Glasgow Girls) as two lifelong Glaswegian friends, now pensioners. (Nope, you didn't miss anything; Series 1-3 are not on Netflix.)
Also premiering on Netflix today are the BBC documentary series Cybercrimes with Ben Hammersley and The Detectives.
And lastly (for now), Netflix also begins streaming Call the Midwife: Series 4 on the 14th of September. Stay tuned for updates as new shows are added.
EXTRAS
And for fans of UK singing sensation Sam Smith, tune in to Austin City Limits when he performs his hit single "Stay with Me" and more, on Saturday, 12 September 2015, at 9 PM ET, on PBS. (Check your local listings.)
__________________
Add your comments on our Facebook, Google+, and Twitter pages.
Share this post/page.

British TV to Watch in September 2015: TBX, Doctor Who, Indian Summers, Partners in Crime [UPDATED]