Detectorists did gangbusters on BBC Four and has been gaining fans at Acorn TV. Now it's headed to public TV, so even more viewers can discover how wonderfully awesome it is.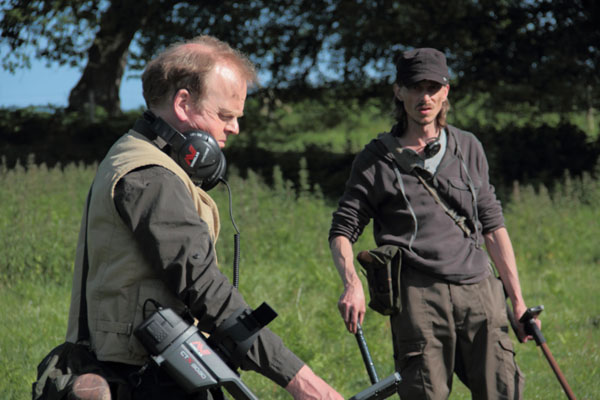 This show rocked my TV-viewing world upon first watching it, and re-watching it has been just as enjoyable the third time around.
There is so much to like about Detectorists, the 2015 BAFTA TV winner for Best Situation Comedy — from the writing and directing, to the cast members and the acting. Plus the fact that it is understated. And quirky. At times hilarious, at others bittersweet. And utterly charming throughout.
Its story is simple. Detectorists follows the friendship of two best mates, Andy Stone and Lance Slater, detectorists both (not to be confused with their tools, the metal detectors). Series writer, creator, and director, and British Comedy Awards nominee Mackenzie Crook (The Office, Pirates of the Caribbean films) stars as Andy, and Primetime Emmy® nominee Toby Jones (Wayward Pines, The Hunger Games films) stars as Lance.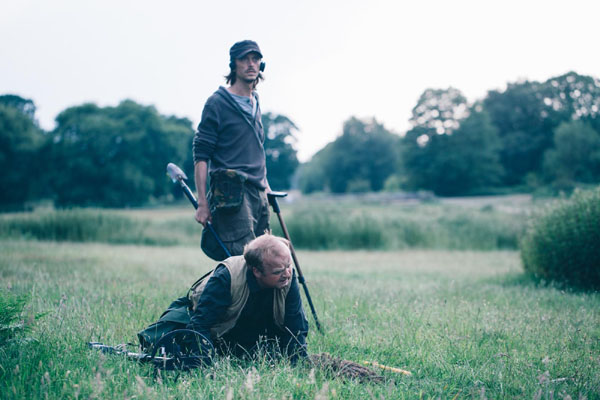 They're ordinary blokes leading pedestrian lives in the (fictional) town of Danbury. Much of the pair's time together is spent searching for buried booty, in particular the priceless Saxon hoard they believe is buried in their part of the Essex countryside.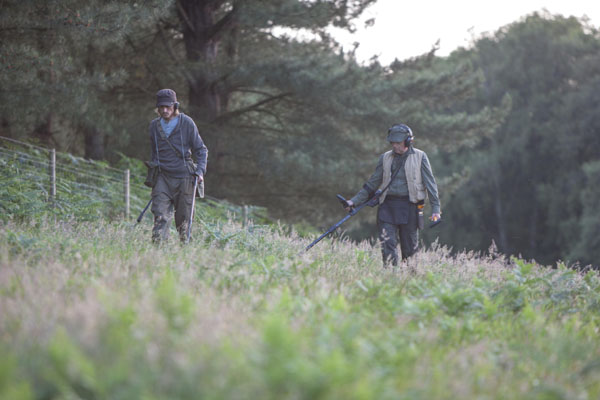 When Andy isn't trolling the fields for treasures, he's working at his temp jobs and spending time with his schoolteacher girlfriend Becky (Rachael Stirling, The Bletchley Circle). She is neither keen on Lance nor the amount of time Andy spends with him at Lance's flat, the pub, or meetings of the DMDC, the Danbury Metal Detecting Club headed by fellow detectorist Terry (Gerard Horan, WPC 56).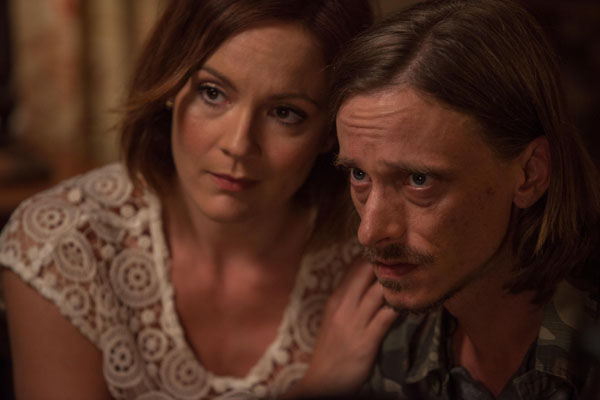 Unlike Andy, Lance, the snarkier of the two, has a steady job, lives alone, and is trying (although he won't admit it) to win back his new-age shop owner ex-wife Maggie (Lucy Benjamin, EastEnders), who left him for younger man Tony (Adam Riches, A Touch of Frost).
As Andy and Lance maintain their quest for their version of the Holy Grail, they become mentors to Sophie (Aimee-Ffion Edwards, Peaky Blinders), a uni student, newbie detectorist, and something else besides; befriend the mental Larry Bishop (David Sterne, Holby Blue), an eccentric codger who might hold the detectorist pair's keys to the kingdom, as it were; and fend off the competing Antiquisearchers Paul (Paul Casar, Dracula Untold) and Art (Simon Farnaby, Horrible Histories), who have an interesting resemblance to Simon and Garfunkel.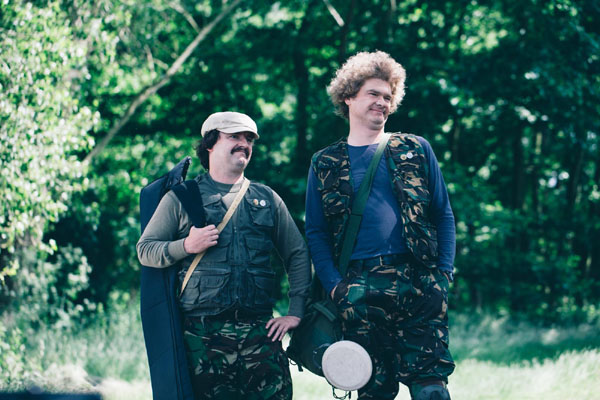 While Lance and Andy get on pretty well most of the time, their friendship is not without a few challenges. Likewise, Andy and Becky's relationship is generally steady, until it is severely tested.
Add to those a bit of drama at a pub quiz night, an unexpected explosion, and closely-held secrets that get revealed, intentionally and otherwise, and you wonder if things will ever get back to being tickety boo between the friends and lovers. (They do, but the pleasure is in seeing how.)
The first season of Detectorists (the second is currently in production) premieres on US broadcast television Tuesday, 1 September 2015, on the following public TV stations. (Check your local listings.) If your city isn't listed and you'd like to watch the series, contact the station that serves your area or American Public Television.
| STATE | CITY | STATION |
| --- | --- | --- |
| COLORADO | Colorado Springs, Denver, Durango, Grand Junction, Pueblo, Steamboat Springs | |
| GEORGIA | Athens/Atlanta, Chatsworth, Cochran/Macon, Columbus, Dawson, Pelham/Albany, Savannah, Waycross, Wrens/Augusta | |
| INDIANA | Indianapolis | |
| MARYLAND | Annapolis, Baltimore, Frederick, Hagerstown, Oakland, Salisbury | |
| MINNESOTA | Minneapolis, St. Paul | |
| MONTANA | Billings, Bozeman, Great Falls, Kalispell, Missoula | |
| NEW MEXICO | Alamogordo, Carlsbad, Clovis, Hobbs, Portales, Roswell, Tucumcari | |
| RHODE ISLAND | Providence | |
| SOUTH DAKOTA | Aberdeen, Eagle Butte, Lowry, Martin, Pierre, Rapid City, Sioux Falls, Vermillion | |
| TEXAS | Dallas/Fort Worth | |
| VERMONT | Burlington, Rutland, St. Johnsbury, Windsor | |
| WISCONSIN | Green Bay-Appleton, La Crosse-Eau Claire, Madison, Menomonie, Park Falls, Wausau-Rhinelander | |
__________________
Add your comments on our Facebook, Google+, and Twitter pages.
Share this post/page.

Detectorists: Hit Brit Comedy Makes US Broadcast Debut on Public TV Stations