It's time to root for your new favorite amateur baker, because PBS is bringing the second series of hit competition program, The Great British Baking Show, to this side of the pond.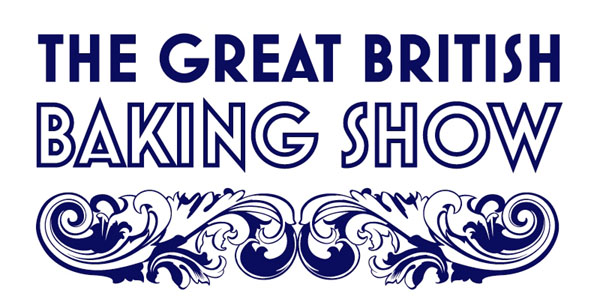 If you were one of the multitude of viewers who tuned in in droves for PBS' first series of The Great British Baking Show, then get ready to get your bake on once again,
This time a baker's dozen of amateur bakers from across the UK must blend their baking skills with creative flair, and brush their delectables with their unique personalities, to wow judges Mary Berry, the UK's "doyenne of baking," and Paul Hollywood, a top British artisan baker, in order to move from one round of the competition to the next.
Hosted by the successful and long-time comedy duo of Mel Giedroyc (The Vicar of Dibley, Miranda) and Sue Perkins (Celebrity MasterChef, QI), The Great British Baking Show (known as The Great British Bake Off in the UK) is the battle royale of British food programs, one that crowns the ultimate winner the UK's Best Amateur Baker.
Under the scrutiny of Mary and Paul, and coaxed by Mel and Sue, the contestants will have to knead, whisk, and crimp their way through the Signature, Technical, and Showstopper challenges during these episodes: "Cakes"; "Bread"; "Desserts"; "Pies and Tarts"; "Biscuits and Traybakes"; "Sweet Dough"; "Pastry"; "Quarter Final"; "French Week"; and "The Final."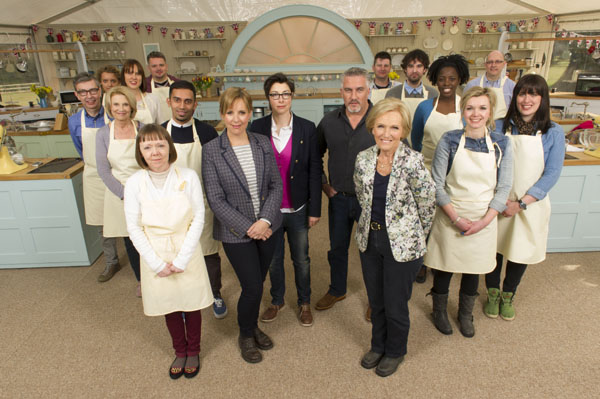 Speaking of the judges, Mary Berry has been cooking and baking for nearly 60 years. Over that time she has sold millions of copies of her 70 cookbooks around the world, including Mary Berry's Baking Bible and My Kitchen Table: 100 Cakes and Bakes, to name but two. She has also been recognized by the Queen for her contribution to the culinary arts with an appointment as Commander of the Order of the British Empire (CBE).
The innovative Paul Hollywood has worked in some of the world's most exclusive hotels, including the Dorchester in London, and has cemented his reputation as a leading authority with his bestselling books, including Paul Hollywood's British Baking and How to Bake.
Since Mary and Paul can decide at any time to banish not one but two bakers, these folks have their work cut out for themselves:
Charity worker Ali Imdad from Birmingham; military wife and choir singer Beca Lyne-Pirkis from Hampshire; engraving company director Christine Wallace from Oxfordshire; dentist Deborah Manger from Peterborough; children's clothing designer Frances Quinn from Leicestershire; English teacher Glenn Cosby from Devon; council worker Howard Middleton from Sheffield; psychologist Kimberley Wilson from London; horticulturist Lucy Bellamy from Lincolnshire; carpenter Mark Onley from Milton Keynes; space satellite designer Robert Smart from Cambridgeshire; art history and philosophy student Ruby Tandoh from Essex; and Web programmer Toby Waterworth from Berkshire.
Which of the thirteen amateur bakers will take the cake and the title of the UK's Best Amateur Baker? Tune in to the show to find out.
The Great British Baking Show: Series 2 premieres Sunday, 6 September 2015, at 7 PM ET, on PBS. (Check your local listings.)
__________________
Add your comments on our Facebook, Google+, and Twitter pages.
Share this post/page.

The Great British Baking Show Returns to American Audiences with Series 2