Martin Shaw and Lee Ingleby will soon be lighting up US broadcast airwaves, as George Gently is about to return to public TV stations with its seventh season.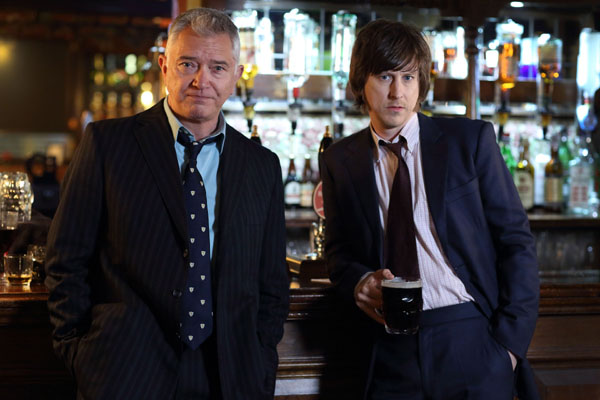 As detective dramas go, you can't go wrong with George Gently, with its dark themes, social issues, and two of the most popular coppers this side of England's Northeast: Detective Chief Inspector George Gently, played by Martin Shaw (Judge John Deed), and Detective Sergeant John Bacchus, played by Lee Ingleby (Place of Execution).
Based on the "Inspector George Gently" crime novels by Alan Hunter, Season 7 of the TV drama finds the Swinging '60s about to roll over into the Me Decade of the '70s. But while the times are a changin' socially, culturally, economically, and politically, violent crimes and murders continue as usual.
Neither Gently nor Bacchus have an easy time of maintaining the law, even with support from WPC Rachel Coles (Lisa McGrillis, Hebburn) and PC Taylor (Simon Hubbard, Doctors). As for order, well, things aren't all tickety boo here, either.
Bacchus is up for promotion to Detective Inspector and Coles has to pass the Sergeant's Exam before she can rise up the ranks. Gently has a different kind of stress: he feels estranged and ill-equipped to cope in a world that is changing rapidly around him, and stays mum about it. This doesn't sound like the tell-it-like-it-is Gently that we've come to know and adore, but there's a reason for his reticence. Ditto for Bacchus, who has a secret of his own.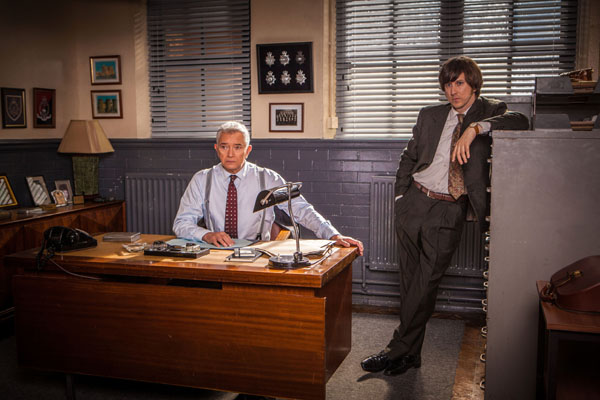 In "Gently with the Women" Bacchus dismisses a rape victim's report until another woman turns up raped and dead and a man (Jeremy Swift, Downton Abbey) confesses to her murder. As Bacchus and Gently investigate, George suspects that Inspector Nunn (Derek Riddell, Happy Valley) has a personal reason for the police in these parts to persuade victims into not pressing charges. Meanwhile, Bacchus has a connection to Nunn's wife (Annabel Scholey, Being Human) that neither of the two Inspectors knows about.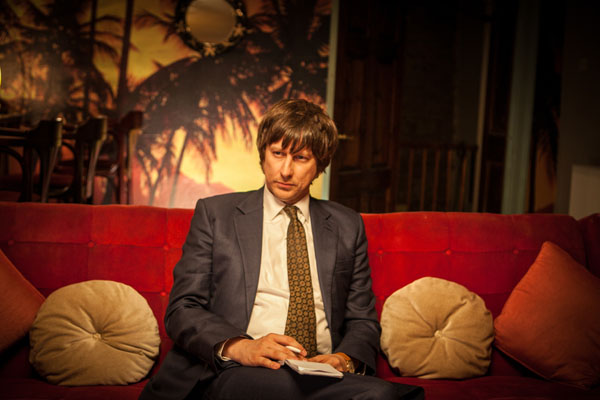 "Breathe in the Air" finds the detectives investigating the death of a doctor, a suicide, according to the dead woman's colleague (Jonathan Cullen, Walter's War). But when related crimes are committed, the investigation takes the team to Rachel's hometown, where she reconnects with a dead friend's parents (Lesley Nicol, Downton Abbey, and Nicholas Woodeson, The Honourable Woman). In delving into the victim's recent past, Gently learns that the woman's estranged doctor husband (Jason Done, Waterloo Road) had a motive for her murder. And the brilliant news of Bacchus' promotion is offset by unwelcome words in his personal life.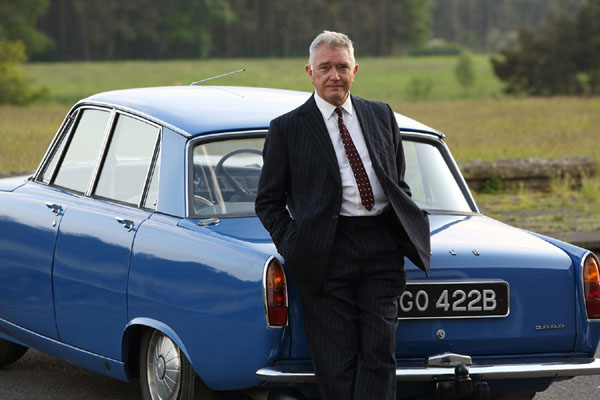 In "Gently Among Friends" a man heavily in debt to a friend (Anthony Flanagan, The Village) due to his wife's (Louise Brealey, Sherlock) gambling is found dead in a heap of rubbish by the Tyne Bridge. Initially thought to be a suicide, Gently discovers that the dead man had big business plans, plans rigorously opposed by an associate (Adrian Bower, A Touch of Cloth). While Gently investigates these two possible motives for murder, Bacchus suspects something is up with his boss and partner: that he isn't as well as he makes out to be.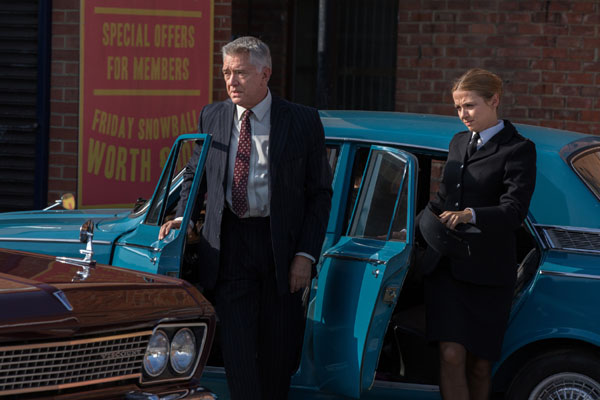 And "Son of a Gun" opens with a police station party on Christmas Eve 1969, an occasion marred by a shoot-em-up bank heist. Gently's investigation takes him to the manager of a halfway house (Lucian Msamati, Game of Thrones), where the dead getaway driver had bunked, then to the hangout for a skinhead gang he believes did the heist. But evidence is lacking, so Coles goes undercover to get close to the gang leader (Jody Latham, The Fixer). Then things go terribly wrong after she reveals the gang's plans. Ultimately, Gently gets a bit of unexpected help from a dead colleague's son and widow (Elizabeth Carling, Casualty) to solve the case, and admits to Bacchus the devastating news he's been keeping secret.
George Gently: Season 7 debuts on the following public TV stations beginning Tuesday, the 1st of September 2015. (Check your local listings.) If the station that serves your area isn't listed, contact their viewers' services department to ask for the program.
| STATE | CITY | STATION |
| --- | --- | --- |
| ARIZONA | Tucson | |
| CALIFORNIA | Monterey, Salinas, San Francisco, San Jose, Watsonville | |
| CALIFORNIA | San Diego | |
| DISTRICT OF COLUMBIA | Washington, DC | |
| ILLINOIS | Chicago | |
| LOUISIANA | Alexandria, Baton Rouge, Lafayette, Lake Charles, Monroe, Shreveport | |
| MARYLAND | Annapolis, Baltimore, Frederick, Hagerstown, Oakland, Salisbury | |
| MASSACHUSETTS | Boston, Springfield | |
| NEW HAMPSHIRE | Durham, Hanover, Keene, Littleton | |
| NEW MEXICO | Alamogordo, Carlsbad, Clovis, Hobbs, Portales, Roswell, Tucumcari | |
| NEW YORK | Buffalo | |
| NEW YORK | Garden City, New York City | |
| NEW YORK | Norwood, Watertown | |
| TEXAS | Dallas/Fort Worth | |
| WISCONSIN | Milwaukee | |
__________________
Add your comments on our Facebook, Google+, and Twitter pages.
Share this post/page.

George Gently: Public TV Stations Set to Air Season 7 of Hit Detective Drama