Summer hasn't arrived yet, but PBS has announced the schedule for its Fall 2015 season, which includes the British dramas Arthur & George, Indian Summers, and The Widower.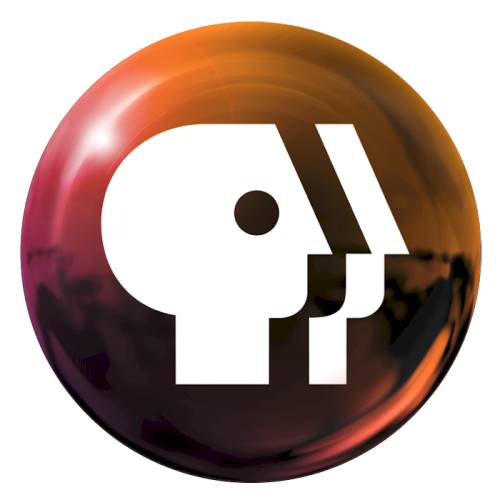 Following its premieres of Tales from the Royal Wardobe, Poldark, The Crimson Field, Last Tango in Halifax: Season 3, and Vicious: Season 2 this summer (more about these programs here and here), PBS, the home of great British telly on broadcast television in the US, is set to bring even more UK series to this side of the pond this fall.
Arthur & George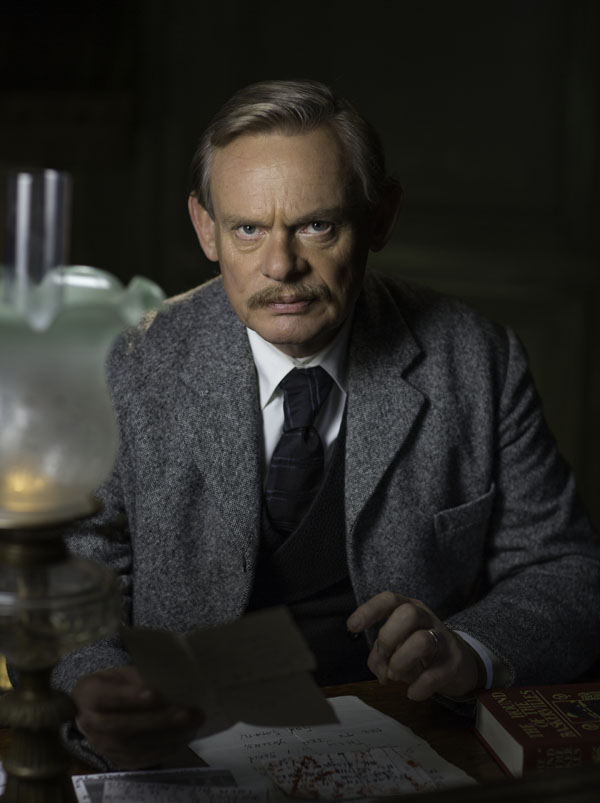 Arthur & George is adapted from the acclaimed novel
by Julian Barnes and based on a series of actual events in the life of Sherlock Holmes creator, Sir Arthur Conan Doyle, played by Martin Clunes (Doc Martin, William and Mary, Men Behaving Badly).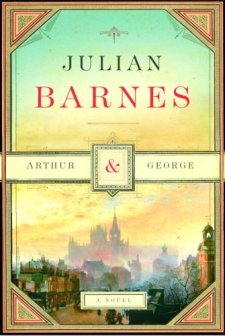 In 1903, Conan Doyle's wife, Louisa, dies, leaving him utterly bereft and overtaken by his grief. Even he admits to his close, trusted manservant, Alfred "Woodie" Wood (Charles Edwards, Downton Abbey, Trying Again), that he has become "a bore and a sulk." But then he learns of The Great Wyrley Rippings, and through pursuing and challenging a notorious miscarriage of justice, he returns to his more lively self.
The Great Wyrley Rippings case concerns George Edalji (Arsher Ali, Four Lions, Silent Witness), a hard-working solicitor and the half-Indian son of Hampshire vicar Reverend Shapurji Edalji (Art Malik, The Jewel in the Crown, Upstairs Downstairs) and his wife Charlotte (Emma Fielding, Silk, DCI Banks). George has been serving a seven-year sentence in Pentonville Prison for allegedly mutilating animals and sending threatening letters. Released after serving three years, the 27-year-old George is desperate to clear his name and return to his career.
Set in Staffordshire, Hampshire and London, with the backdrop of Conan Doyle's family home, Undershaw, Arthur & George follows Sir Arthur's personal investigation into George's case, as well as Conan Doyle's relationship with Jean Leckie (Hattie Morahan, The Bletchley Circle, Eternal Law), the much younger woman who became his second wife.
Costarring in Arthur & George are Sandra Voe (Breaking the Waves) as Mam, Alan McKenna (Happy Valley) as Inspector Campbell, Conleth Hill (Game of Thrones) as Sergeant Upton, Hilary Maclean (Torchwood) as Connie, Matthew Marsh (MI-5) as Chief Constable Anson, Timothy Watson (Mr. Selfridge) as Ernest 'Willie' Hornung, and John Hollingworth (Poldark) as Dr. Butter.
The three-part Arthur & George premieres Sunday, 6 September 2015, at 8 PM ET.
Indian Summers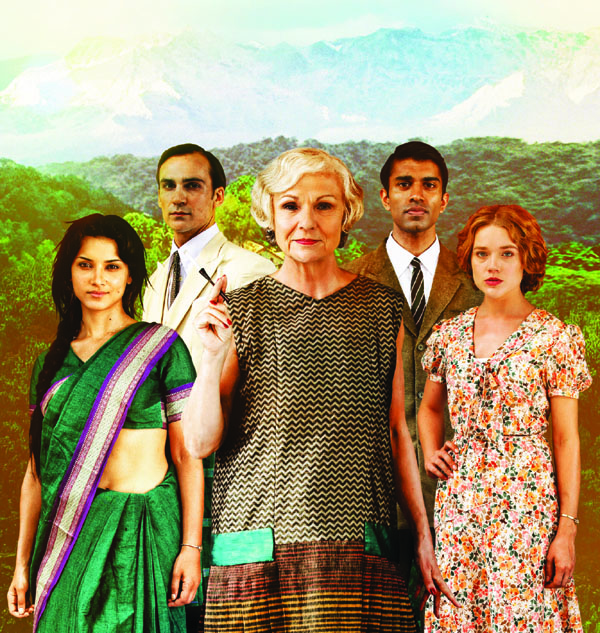 For viewers who enjoyed the brilliant costume drama, The Jewel in the Crown, which debuted on PBS back in the '80s (and more recently has been airing on a number of public TV stations), you are going to love the nine-part, epic period drama Indian Summers.
Set against the sweeping grandeur of the Himalayas and tea plantations of Northern India, Indian Summers tells the rich and explosive story of the decline of the British Empire and the birth of modern India, from both sides of the experience.
It's the summer of 1932, and in the foothills of the subtropical paradise of the Himalayas stands Simla, a "little England" where the British power-brokers of this nation are posted to govern it during the summer months each year. At the heart of Simla's society is Cynthia Coffin (Julie Walters, Harry Potter, The Hollow Crown), the widowed doyenne of the Royal Club, a social club for the high-living English ruling class. A force to be reckoned with, Cynthia's influence spreads throughout the community.
At the heart of the story lie the implications and ramifications of the tangled webs of passions, promises, rivalries, secrets, politics, power plays, and clashes that define the lives of those brought together during a summer that changes everything — the local people agitating for Indian independence, and the British who are clinging to power.
The ensemble cast includes Henry Lloyd-Hughes (The Inbetweeners) as Ralph Whelan, Jemima West (The Borgias) as Alice Whelan, Nikesh Patel (Bedlam) as Aafrin Dalal, Roshan Seth (A Passage to India) as Darius Dalal, Lillete Dubey (The Best Exotic Marigold Hotel) as Roshana Dalal, Aysha Kala (Shameless) as Sooni Dalal, Amber Rose Revah (What Remains) as Leena Prasad, Craig Parkinson (Line of Duty) as Dougie Raworth, Fiona Glascott (Episodes) as Sarah Raworth, and Olivia Grant (Endeavour) as Madeleine Mathers.
Indian Summers, which has been commissioned for a second season, premieres Sunday, 27 September 2015, at 9 PM ET.
The Widower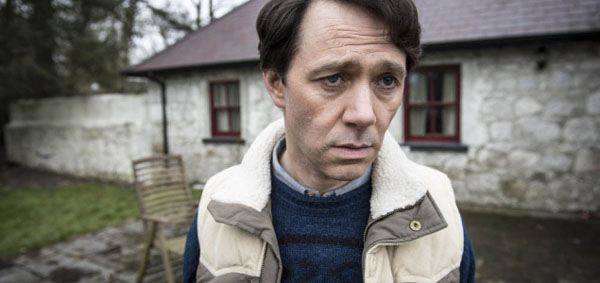 Well, hooray! Another of our favorite UK premieres of 2014 is headed to the US! (The other is The Driver.)
The Widower is the true, headline-making story of Malcolm Webster, a male nurse who is seemingly the perfect well-spoken, personable, and charming English gentleman. But his outward appearances belie the truth about him: he is a spendthrift and a black widower. That is, a murderer. One who marries, and attempts to kill (sometimes successfully), a succession of women to cash in their life insurance policies.
This three-part miniseries is utterly gripping, not just because of the story, but also the incredible performances of Reece Shearsmith (Inside No. 9) as Webster, Sheridan Smith (Mrs. Biggs) as Webster's first wife Claire, Kate Fleetwood (Harry Potter and the Deathly Hallows) as his second wife Felicity, Archie Panjabi (The Good Wife) as his third fiancée Simone, and John Hannah (New Street Law) as DS Charlie Henry, who led the investigation.
The Widower premieres Sunday, 4 October 2015, at 10 PM.
PBS is also bringing the period drama Home Fires to US audiences this fall, but the premiere date has not yet been announced. Stay tuned for details.
For all PBS programs, check your local listings for local broadcast dates and times.
__________________
Add your comments on our Facebook, Google+, and Twitter pages.

PBS Sets Premieres Date for Dramas Arthur & George, Indian Summers, The Widower