Viewers were treated to some of the best British TV the UK had to offer in 2013, and like you, we had our favorites, such as these:
Some have been long-time favorites, some were new, and all were fabulous. So without any further ado…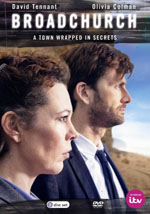 Broadchurch
(BBC America)
For two months, the question of the day was "Who killed Danny Latimer?" In the fictional seaside town of Broadchurch, residents began suspecting each other, and therein lay the crux of what made Broadchurch one of the most-watched series of the year.
David Tennant and Olivia Colman were spot on as DI Alec Hardy, the aloof, anxiety attack-ridden outsider, and DS Ellie Miller, a local whose son was the victim's best friend.
Production on Series 2 begins this year, and Gracepoint, Fox's remake of Broadchurch, starts shooting this month with Tennant again starring as the lead detective.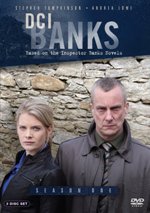 DCI Banks
(Local Public Television Stations)
Grisly murders, tough cops, and criminals of all sorts made this crime drama a ratings powerhouse and Royal Television Society Best Drama Award winner.
The personalities and relationships of the three main characters — instinctive DCI Alan Banks (Stephen Tompkinson), feisty DS Annie Cabbot (Andrea Lowe), and frosty DI Helen Morton (Caroline Catz) — brought added dimensions that prevented stories from being rote police procedurals.
Series 1 and 2 are still airing on many local public television stations, and the third series will arrive stateside this year.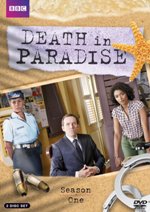 Death in Paradise
(Local Public Television Stations)
Uncomplicated stories, understated humor, romantic tension, and the cast and guest stars all made this Caribbean-based mystery series a viewer favorite. In particular, Miller's portrayal of the fish-out-of-English-waters DI Richard Poole was a refreshing take on idiosyncratic coppers.
It remains to be seen whether the third series will make as big a splash, since Miller left the show and was replaced by Kris Marshall, who joined as DI Humphrey Goodman.
The first two seasons are still airing on local public television stations, with the third making its UK and US debut in 2014.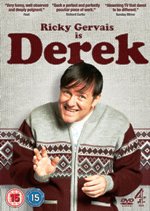 Derek
(Netflix)
"It's more important to be kind than clever or good-looking. I'm not clever or good-looking, but I am kind." So said Derek, Ricky Gervais' most endearing character yet, in the comedian's latest mockumentary. And he is kind. That's the point.
Following Derek through his days as a helper at a care home for the elderly, we laughed as we watched him watch YouTube videos and cried when he recounted how a resident who died used to pat him on the head.
Derek, with its oddballs and cringe-inducing moments, was a binge-watch-worthy reminder about what matters: kindness and goodness. It returns to Netflix in 2014 with a second series.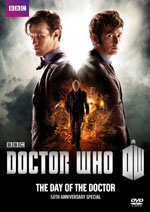 Doctor Who
(BBC America)
While Season 7 Part 2 was uneven, the 50th Anniversary and Christmas specials made up for it and then some. They also broke viewership and streaming records on both sides of the pond.
The Day of the Doctor
was a Steven Moffat masterpiece that gave us multi-dimensional Time Lord art and all thirteen (!) Doctors, and The Time of the Doctor
was a Christmas cracker of a farewell to Matt Smith as the Eleventh Doctor and welcoming of Peter Capaldi as the Twelfth.
The upcoming eighth series has a lot to live up to, and we and other Whovians can't wait for it to premiere stateside on BBC America!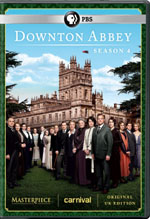 Downton Abbey
(PBS)
After the rather lackluster second season, Downton Abbey's third was full of "ooh," "aah" and "oh no" moments. Lady Mary and Matthew finally got married, Lady Edith got jilted at the altar, Bates was freed from prison, and the Crawleys were spared the indignity of having to downsize from Downton.
What we didn't see coming were the deaths of Lady Sybil and Matthew. No amount of repartee between Violet and Martha Levinson was enough to soothe the collection despair of Downton fans.
But Downton's fourth season is healing the traumas. Viewers tuned in in droves for the first episode (streaming now at the PBS Video Portal) and broke ratings records. Episode 2 airs this Sunday at 9 PM Eastern. (Check your local listings.)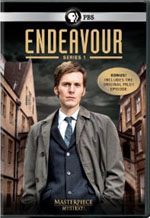 Endeavour
(PBS)
The return of DC Endeavour Morse (Shaun Evans) and DI Thursday (Roger Allam) was a treat for British mystery fans. Intricate storylines and details hearkening to Inspector Morse were woven throughout, such as the arrival of PC Strange (Sean Rigby), who would later become Morse's superior.
Also new was the petulant Chief Superintendent Bright (Anton Lesser), whose orders Morse flouted in order to gather evidence and turn half-truths and clues hidden in plain sight into crime-solving evidence.
The second series of Endeavour is expected to will debut in the UK and US in 2014.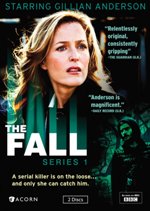 The Fall
(Netflix)
We knew from the off what the local police in Belfast and DS Stella Gibson (Gillian Anderson) from the Met in London didn't: that Paul Spector (Jamie Dornan) was the serial killer. And that was the hook of this Netflix-exclusive psychological crime drama.
The cat-and-mouse nature of the killer-stalks-victims and detective-stalks-killer storyline made watching The Fall uncomfortable yet riveting, because the usual anonymity of the murderer had been removed. It was almost like being an accessory to his crimes, and that was creepy.
Production on Series 2 of The Fall is set to begin this month.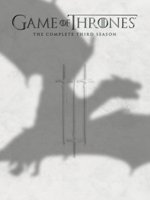 Game of Thrones
(HBO)
Where do we even start? The Iron Throne, the Houses, or the Wall? The dragons, White Walkers, or Wildlings? The weddings that were or the one that wasn't? And that ain't the half of it.
A LOT was packed into each of the ten episodes, from the numbers of storylines and characters, to the parts that made us cringe and cry out "Oh my gawd! That did NOT just happen!" — all reasons enough for Game of Thrones to be the most pirated program outside the Seven Kingdoms.
Per the show's 2013 Comic-Con panel, HBO will debut Season 4 of Game of Thrones in Spring 2014.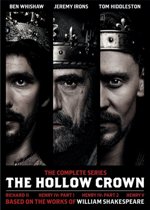 The Hollow Crown
(PBS)
Under the banner The Hollow Crown, the BBC's recent productions of Shakespeare's Henriad plays — Richard II, Henry IV Part I, Henry IV Part II, and Henry V — were, in a word, outstanding.
The use of cinematic elements unavailable on a theatre stage and on-location shooting made the stories more accessible. And renowned actors of the stage and screen, including Jeremy Irons, Tom Hiddleston (!), and BAFTA winners Ben Whishaw and Simon Russell Beale, delivered brilliant performances. Together they made The Hollow Crown, which opened PBS' Great Performances 40th Anniversary celebrations, a dramatic tour de force.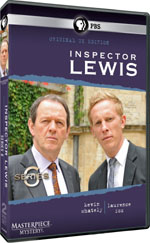 Inspector Lewis
(PBS)
The 30th of June last year was a sad day for Inspector Lewis fans, because it was on that night that Kevin Whately and Laurence Fox made their final appearances as DI Robbie Lewis and his sidekick DS James Hathaway in the US. Or so we thought!
During what was supposed to be the last episode ever of the mystery series, fans exclaimed "Finally!" when Laura (Clare Holman) and Lewis got together, and sympathized with Hathaway as he struggled with his crisis of conscience, all while watching the duo solve a few more murders and share a few more pints.
Fast forward to December 2013, when Fox revealed that he and Whately will, in fact, reprise their roles for future Inspector Lewis episodes. Who says wishing won't make it so?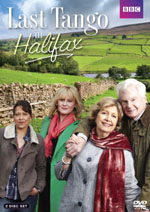 Last Tango in Halifax
(PBS)
This drama was simply delightful. Derek Jacobi and Anne Reid were cute as could be as Alan and Celia, former schoolmates who found each other 60 years later via Facebook, discovered they still fancied each other, and decided to get married. Romantic, right?
Less lucky in love were daughters Gillian (Nicola Walker) and Caroline (Sarah Lancashire), each of whom had relationship entanglements. And then were other life matters, such as health, child rearing, and skeletons in the closet.
Series 2 comes to PBS this year. Also airing in 2014, in the UK, is the third series, which will hopefully make its way stateside in 2015.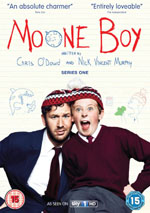 Moone Boy
(Hulu)
Based in part on actor Chris O' Dowd's childhood in Ireland, this slice-of-life comedy was a binge-watching treat. Newcomer David Rawle was terrific as Martin Moone, a twelve-year-old boy with preteen angst, a quirky family, hare-brained schemes (that actually worked, for a time at least), and imaginary friend Sean Murphy (played by O'Dowd) who, by the way, had his own imaginary friends.
Some of the best bits included guest stars, such as Jessica Hynes, Johnny Vegas, and Steve Coogan as Francie "Touchie" Feeley.
The second series premieres on Hulu this year on 24 April 2014. Hopefully the third, which began filming last year, will arrive stateside after its run on Sky in the UK.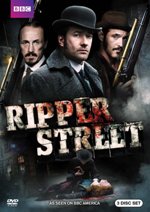 Ripper Street
(BBC America)
A mash-up, if you will, of Whitechapel and Copper, this period crime drama was intense from start to finish, with the kind of grittiness that made you (okay, us) want to take a shower afterward.
As DI Edmund Reid (Matthew Macfadyen), DS Bennet Drake (Jerome Flynn), and Captain Homer Jackson (Adam Rothenberg) came to discover, none of the crimes they investigated were the results of what appearances first indicated, and time was always of the essence, lest more deaths occurred (which they often did).
Series 2 premieres the 22nd of February on BBC America at 9 PM Eastern. Unfortunately, a third series was not commissioned. A third series has been commissioned by Amazon UK, so more Ripper Street is headed our way. Hurrah!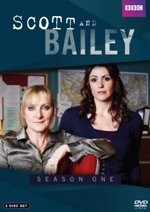 Scott & Bailey
(Local Public Television Stations)
It took two years for this detective drama to get to the US, and it was worth the wait. All three series were THAT GOOD.
The characters and storylines were cleverly crafted as interconnected pieces that took us from one episode, series, and arc to the next, from the barrister boyfriend and a victim's brother to the ravages of a woman's abuse.
What thread everything together were the leads and their relationships. Lesley Sharp, Suranne Jones, and Amelia Bullmore were brilliant as DC Janet Scott, DC Rachel Bailey, and DCI Gill Murray, who collectively brought a relate-ability and authentic feel to the show.
The first three series have been airing on local public television stations, and the first two recently became available for streaming on Hulu. Production on the fourth is slated to start this Spring.
—————————
Our Favorite British TV Shows of 2013 (Plus News on Many of Them!)