Public TV network PBS has an enviable slate of British programs in 2020, and several of the titles have debut dates already. Take a look and mark your calendars.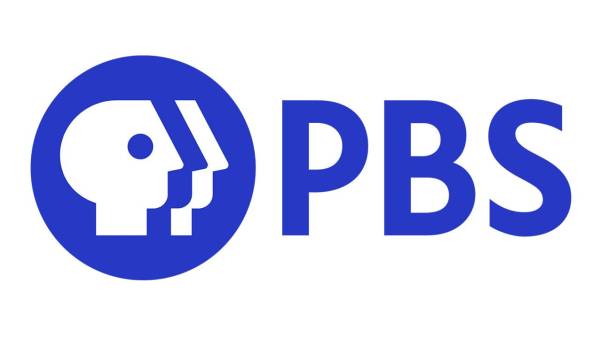 All Creatures Great and Small
Next year marks the 50th anniversary of the original publication of the iconic "All Creatures Great and Small" book series, in which James Alfred Wight, under the pseudonym James Herriot, chronicled the heartwarming and humorous adventures of a young country vet in the Yorkshire Dales during the 1930s. The beloved original TV adaptation starring Timothy Christopher, Robert Hardy, and Peter Davison was a hit with viewers on both sides of the pond and ran for seven seasons.
A new adaptation of Herriot's cherished stories will air in 2020. Newcomer Nicholas Ralph will make his television debut as James Herriot, alongside Samuel West (Mr. Selfridge) as Siegfried Farnon, owner of the Skeldale House veterinary surgery, and Callum Woodhouse (The Durrells in Corfu) as Siegfried's younger brother Tristan. Anna Madeley (Patrick Melrose) plays housekeeper Mrs. Hall, and Rachel Shenton (White Gold) plays Helen Alderson, a local farmer's daughter who becomes James's love interest.
Also in the cast are Dame Diana Rigg (Game of Thrones), Matthew Lewis ("Harry Potter" films), Maimie McCoy (London Kills), and Nigel Havers (Chariots of Fire).
Commissioned by the UK's Channel 5, produced by Playground (Howards End, see below), and co-produced by Masterpiece on PBS, All Creatures Great and Small will consist of six episodes and a Christmas special. Stay tuned for updates.
Tchéky Karyo reprises his role as the insightful and stubborn French investigator Julien Baptiste in this mystery series spun off from The Missing. The follow-up finds Baptiste and his family on holiday in Amsterdam when an ex-girlfriend, now the city's chief of police, asks him to help find a missing sex worker. The case plunges Julien into the criminal underworld of the Netherlands's official capital and compels him to send his family into hiding.
Costars in the six-episode crime drama include Anastasia Hille (Keeping Faith), Tom Hollander (Doctor Thorne), Jessica Raine (Informer), Barbara Sarafian (Hotel Beau Séjour), Alec Secareanu (God's Own Country), Boris Van Severen (Professor T.), Clare Calbraith (Downton Abbey), and Trystan Gravelle (A Discovery of Witches).
Baptiste is planned for a spring 2020 debut on Masterpiece Mystery. Stay tuned for updates.
Created by Gurinder Chadha (Bend It Like Beckham), this lavish period drama is set on the cusp of the 19th century in Delhi before the British ruled in that region, and depicts the fortunes of the residents of the imposing eponymous mansion surrounded by acres of exotic woods and pristine lawns.
The six-part drama stars Tom Bateman (Vanity Fair) as John Beecham, a handsome and enigmatic former soldier who purchased the magnificent mansion to begin a new life with his family.
The cast includes Lesley Nicol (Downton Abbey), Gregory Fitoussi (Spiral), Adil Ray (Citizen Khan), Pallavi Sharda (Pulse), Dakota Blue Richards (Endeavour), Leo Suter (Sandition, see below), Bessie Carter (Howards End, see below), Viveik Kalra (Blinded by the Light), and Marc Warren (Hustle).
The six-episode Beecham House is scheduled to premiere in the US in summer 2020 on Masterpiece on PBS. Stay tuned for updates.
Call the Midwife: Season 9

The Call the Midwife Christmas special is just days away, so it won't be long before Season 9 arrives. Set in 1965, the new season will follow past ones in featuring medical conditions of the day, such as diphtheria, and historical events, including the funeral of Winston Churchill.
There are no cast changes; Jenny Agutter, Annabelle Apsion, Linda Bassett, Ella Bruccoleri, Trevor Cooper, Leonie Elliott, Helen George, Georgie Glen, Jennifer Kirby, Daniel Laurie, Max Macmillan, Laura Main, Stephen McGann, Judy Parfitt, Cliff Parisi, and Fenella Woolgar all return.
Call the Midwife: Season 9 premieres Sunday, March 29, at 8 PM ET, on PBS. (Check your local listings)
This new three-episode factual series takes viewers on an amazing journey to some of the greatest spiritual buildings and places of worship in the world — revealing the scale, ingenuity, and faith embodied by the world's most remarkable religious sites.
Earth's Sacred Wonders, which has been streaming on PBS Passport since November 30, has its linear TV debut on PBS on Wednesday, March 25, at 10 PM ET. (Check your local listings)
Endeavour: Season 7
Season 6 of this hit Brit mystery series saw Detective Sergeant Endeavour Morse (Shaun Evans), Detective Chief Inspector Fred Thursday (Roger Allam), Chief Superintendent Reginald Bright (Anton Lesser), and Detective Sergeant Jim Strange (Sean Rigby) scattered across Oxford before being brought back together at Castle Gate Police Station. Details of what they encounter in the new season, set in and possibly beyond 1970, remain a mystery for now, but what's known is Russell Lewis is the writer for all three feature-length episodes, which certainly will be filled with murders and other dastardly deeds.
Endeavour: Season 7 will air during summer 2020 on Masterpiece Mystery on PBS. Stay tuned for updates.
Expedition with Steve Backshall
In this ten-part documentary, explorer and naturalist Steve Backshall pursues incredible journeys and world firsts — free-diving in underground river systems, descending deep into the caves of the Maya underworld, kayaking Himalayan whitewater, and scaling unclimbed Arctic peaks — setting foot where no human has been before while pushing himself and his expert crew to the limit.
The first six episodes of Expedition with Steve Backshall premiere on PBS from Wednesday, January 15, to February 19, all at 10 PM ET (check your local listings). Episodes also will be available to stream starting the same date on all PBS platforms, including PBS.org and the PBS Video App for iOS, Android, Roku, Apple TV, Amazon Fire TV, and Chromecast. PBS station members will be able to view the first six episodes on the night of premiere via PBS Passport. The remaining four episodes will air at 10 PM on Fridays in May.
Grantchester: Season 5
The new season of this hit mystery series, originally based on the "Grantchester Mysteries" stories by James Runcie, is set a year on from the events in the Season 4 finale, with Tom Brittney and Robson Green reprising their roles as the crime-fighting duo of Reverend Will Davenport and Detective Inspector Geordie Keating.
Others of the main cast also return, including Al Weaver as Leonard Finch, Tessa Peake-Jones as Mrs. Chapman, and Kacey Ainsworth as Cathy Keating.
Grantchester: Season 5 will air during summer 2020 on Masterpiece Mystery on PBS. Stay tuned for updates.
Based on E. M. Forster's novel of the same name, this period drama follows two independent and unconventional sisters — Margaret (Hayley Atwell, Agent Carter) and Helen Schlegel (Philippa Coulthard, Secrets & Lies) — as well as the men in their lives, as they seek love and meaning while navigating the changing world in Edwardian England.
The four-part drama costars Matthew Macfadyen (Ripper Street) as Henry Wilcox, Joseph Quinn (Dickensian) as Leonard Bast, Alex Lawther (The End of the F***ing World) as Tibby Schlegel, and Tracey Ullman (Tracey Ullman's Show) as Aunt Juley.
Howards End premieres on PBS on Sunday, January 12, at 8 PM ET. (Check your local listings)
Miss Scarlet and the Duke
Set in the 1880s, this new mystery-crime drama series stars Kate Phillips (Peaky Blinders) as Eliza Scarlet, Victorian London's first female detective. After her father dies and leaves her penniless, Eliza creates for herself an option apart from marriage for financial security; rather than finding a husband, she resolves to continue her father's private detective agency. But to operate in the male-dominated world, she needs a partner. Enter Scotland Yard's Detective Inspector William Wellington (Stuart Martin, Jamestown), aka the Duke.
Shot in Dublin, Ireland, the six-episode series is created by Rachael New (Grantchester), who also serves as showrunner.
Miss Scarlet and the Duke will air in 2020 on Masterpiece Mystery on PBS. Stay tuned for updates.
Roadkill
This brand new political thriller from two-time Oscar® nominee David Hare (The Reader, The Hours) stars Hugh Laurie (The Night Manager) as Peter Laurence, a charismatic and narcissistic Conservative politician at the center of a PR nightmare. Or what would be a nightmare, if Laurence were at all troubled by the public revelations regarding his personal life and his work. Rather, he's focused on a much bigger prize as he tries to outrun his enemies and his past.
Helen McCrory (Peaky Blinders) costars as Prime Minister Dawn Ellison. Additional cast members include Sarah Greene (Dublin Murders), Patricia Hodge (Miranda), Sidse Babett Knudsen (The Accident), and Pip Torrens (Poldark).
Also featuring in the four-part miniseries are Danny Ashok (Deep Water), Pippa Bennett-Warner (Harlots), Millie Brady (The Last Kingdom), Shalom Brune-Franklin (Our Girl), Iain De Caestecker (Agents of S.H.I.E.L.D), Katie Leung ("Harry Potter" films), Ophelia Lovibond (W1A), Saskia Reeves (Collateral), and Olivia Vinall (The Woman in White).
Roadkill will air on Masterpiece on PBS in 2020. Stay tuned for updates.
Before English author Jane Austen (Pride and Prejudice) died in 1817, she had started writing a novel set in a seaside town. Two centuries later, two-time Emmy® Awards-winning screenwriter Andrew Davies (Little Dorrit, House of Cards) finished the story for television.
The series stars Rose Williams (Curfew) as the lively, levelheaded Charlotte Heywood, who leaves her rural hometown for the sleepy seaside village of Sanditon at the invitation of Tom Parker (Kris Marshall, Death in Paradise). Parker, an enterprising sort, wants to transform Sanditon into a fashionable health resort with backing from a local bigwig, the widow Lady Denham (Anne Reid, Last Tango in Halifax).
Meanwhile, Lady Denham plays matchmaker for her destitute, fortune-hunting nephew, Sir Edward Denham (Jack Fox, Riviera), who is set on seducing her ward, Clara (Lily Sacofsky, Bancroft). And the arrival of wealthy, mixed-race West Indian heiress Miss Lambe (Crystal Clarke, Ordeal by Innocence), under the protection of Tom's charming and enigmatic brother, Sidney (Theo James, Divergent), adds an interesting complication.
The eight-episode period drama costars  Kate Ashfield (Secrets and Lies), Alexandra Roach (No Offence), Adrian Scarborough (Killing Eve), Charlotte Spencer (The Living and the Dead), and Mark Stanley (Love, Lies and Records).
Sanditon premieres on PBS on Sunday, January 12, at 9 PM ET (check your local listings). PBS members can stream the entire series starting the same day on PBS Passport.
Spy in the Wild: Season 2
Part of the Nature series, this documentary returns with a new season that features animatronic spy cameras disguised as animals to record animals' behavior in the wild. The four episodes are scheduled to air sometime during the first half of 2020. Stay tuned for updates.
Unforgotten: Season 4 (Final)
This hit Brit mystery-crime drama series will return for a fourth and final season, with creator Chris Lang saying in a Masterpiece studio podcast that it "will be about our relationship with the police."
Stars Nicola Walker and Sanjeev Bhaskar will reprise their roles as DCI Cassie Stuart and DI Sunil "Sunny" Khan, who will investigate another long-forgotten cold case murder over the course of six hour-long episodes.
Unforgotten: Season 4 will air during spring/summer 2020 on Masterpiece Mystery on PBS. Stay tuned for updates.
Adapted from Frank Tallis's best-selling "Liebermann" novels by Steve Thompson (Sherlock), this mystery-crime drama series follows a student of Sigmund Freud and an Austrian detective as they team up to solve some of the most mysterious and deadly cases in early 1900s Vienna.
Max Liebermann (Matthew Beard, Kiss Me First) is a brilliant young English doctor studying under famed psychoanalyst Sigmund Freud. Keen to understand the criminal mind, Max begins to observe Oskar Rheinhardt (Juergen Maurer, Anatomy of Evil), a Detective Inspector in the Vienna Police, who is struggling with a perplexing case. So Max applies his extraordinary skills of perception and forensics, and his deep understanding of human behavior and deviance, to help Oskar solve his cases.
Costars in Vienna Blood include Amelia Bullmore (Scott & Bailey), Jessica De Gouw (Underground), Simon Hatzl (The Team), Conleth Hill (Game of Thrones), Charlene McKenna (Ripper Street), and Luise von Finckh (Castle Einstein).
Vienna Blood will air on PBS as three two-part stories starting Sunday, January 19, at 10 PM ET (check your local listings), as well as stream on the PBS Masterpiece channel on Amazon and PBS Passport.
Set in Britain, Poland, France, Germany and the United States, this seven-part drama follows the intertwining fates of ordinary people in five countries as they grapple with the effects of World War II on their everyday lives.
The cast includes Academy Award® winner Helen Hunt (As Good As it Gets), Sean Bean (Game of Thrones), Academy Award® nominee Lesley Manville (Phantom Thread), Jonah Hauer-King (Little Women), and Blake Harrison (A Very English Scandal).
World on Fire premieres on PBS on Sunday, April 5, at 9 PM ET. (Check your local listings)
__________________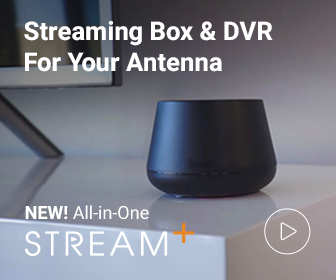 Add your comments on our Facebook and Twitter pages.
Share this post/page.

Outbound links on this page include non-affiliate links and affiliate links; the latter allows us to earn income for qualifying purchases and actions made through the links.
British TV Programs Airing on PBS in 2020