The real-life events that led to the downfall of a Member of Parliament aren't laughing matters, but A Very English Scandal, the dramatization of said events, is very funny indeed.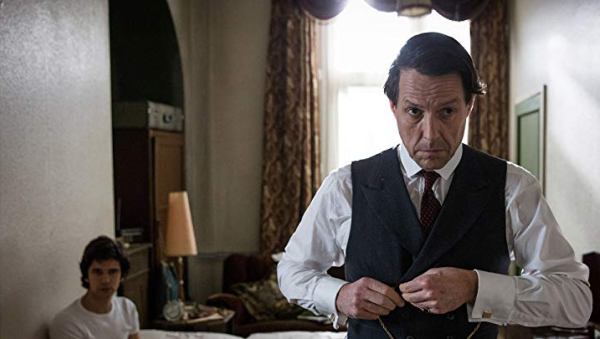 Based on the book of the same name by John Preston, A Very English Scandal is a three-part limited series about the Jeremy Thorpe scandal — front-page news in the British press in the late 1970s when Thorpe, an MP and former leader of the Liberal Party, was arrested and tried for conspiring to murder his former lover Norman Scott.
Golden Globe® and BAFTA Awards winner Hugh Grant (Four Weddings and a Funeral, Love Actually) stars as Jeremy Thorpe, and BAFTA and International Emmy® Awards winner Ben Whishaw (The Hollow Crown, Criminal Justice) costars as Norman Scott.
The story opens in the early '60s, when homosexuality was against the law in Britain and gay individuals, for the most part, led closeted lives.
Thorpe meets Norman, né Josiffe, at the home of a wealthy friend where the latter works as a stable hand. After Josiffe leaves his job without his National Insurance card — a necessity for him to obtain employment and social benefits — he seeks help from the MP, who agrees and then initiates an intimate relationship with him. Alas, it ends, and Norman begins making public his sexual relationship with Jeremy, including to the police. With proof. But his accusations don't lead to anything. Yet.
Time passes. Thorpe continues his life without thinking much about Norman, except when prompted by Josiffe, now going by the name Norman Scott, who blames Thorpe — out loud and to anyone who will listen — for his failures.
The situation escalates and puts Thorpe's political career and marriage in jeopardy. Seeing no other way to be rid of Norman Scott once and for all, Jeremy wants him offed and gets his best friend and now-former politician Peter Bessell (Alex Jennings, Victoria) to handle the details of the hit.
Fast forward: The attempted murder goes sideways and Thorpe and his accomplices land in prison, then in the dock.
If only Thorpe had helped Norman to get his National Insurance card…
BAFTA winner Russell T. Davies (Doctor Who, Queer as Folk) wrote the script and, with Oscar®-nominated director Stephen Frears (The Queen, Philomena), presents with heart and humor the story of the secret love affair gone wrong between two flawed men.
The humanity extends beyond Thorpe and Scott to the MP's marriage to second wife Marion (Monica Dolan, The Witness for the Prosecution) — depicted as being full of affection and with Marion, not unaware of her husband's preferences, as his champion and protector.
The trailer hints at the drama's humor, which is lighthearted and plentiful — from one-line zingers to running gags — and adds levity to scenes that would otherwise be informational but not necessarily interesting. It should also be noted that none of the laugh-out-loud bits makes fun of Thorpe or Scott or makes light of their predicaments and their choices.
Hugh Grant is brilliant as Jeremy Thorpe, by turns charming and villainous, as is Ben Whishaw, whose Norman Scott is sympathetic and scoundrelly.
The rest of the cast deliver terrific performances, as well, including Patricia Hodge (Miranda), Paul Hilton (Silk), Jason Watkins (Hold the Sunset), Blake Harrison (Prime Suspect: Tennison), Michele Dotrice (Some Mothers Do 'Ave 'Em), David Bamber (What Remains), Eve Myles (Keeping Faith), and Adrian Scarborough (Blunt Talk).
A Very English Scandal, which premiered in the US on June 29, is currently streaming on Prime Video.
__________________

Add your comments on our Facebook and Twitter pages.
Share this post/page.

A Very English Scandal: True-Crime Drama Is Full of Heart and Very Funny