The British TV channel on Pluto TV is just brilliant.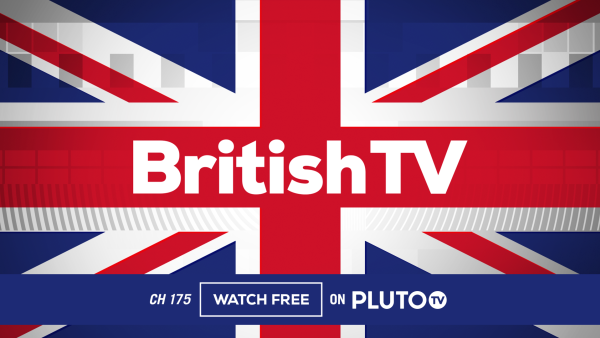 Pluto TV, the free, advertising-supported streaming platform, continues to expand its British TV offerings in the US, now by giving viewers a dedicated channel for a variety of shows from the UK.
The aptly-named "British TV" channel, on channel 175 of the Pluto TV dial, offers comedies, dramas (crime, period, sci-fi, etc), and documentaries. Titles include (but are by no means limited to) Ambassadors, Apparitions, Little Dorrit, Man Stroke Woman, Merlin, The Palace, Threesome, Under Siege, Wild at Heart, and Wolfblood.
Episodes from Classic Doctor Who and Midsomer Murders — which have their own dedicated channels (more about them here and here) — also screen on Pluto TV's British TV channel.
All this and more, including the Antiques Roadshow channel, are from the streamer's agreement with BBC Studios back in April.
With regard to the "more," you can also find British TV shows on others of Pluto TV's channels, such as 24 Hours in Police Custody on the Crime Network (channel 146) and Queer as Folk on Logo on Pluto TV (channel 625).
And for fans of British films, you can find them on Pluto TV, too. (I watched Kenneth Branagh's delightful version of Much Ado About Nothing on the Pluto Movies channel last night, while Rob Roy was streaming on Pluto Movies 2.)
With all this free British TV on Pluto TV, go watch you some! 🙂
__________________

Add your comments on our Facebook and Twitter pages.
Share this post/page.

Pluto TV Now Has a Dedicated Channel for British TV