The new year will be here before we know it, so here's a look at ten new shows and program seasons that will make their stateside debuts on PBS.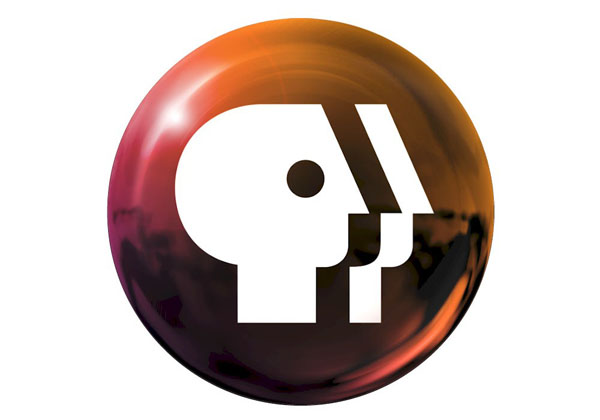 The Durrells in Corfu: Season 4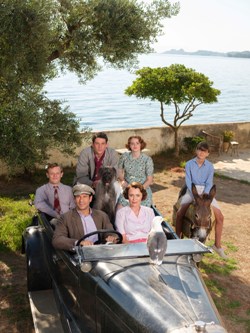 Based on Gerald Durrell's autobiographical Corfu Trilogy, this hit period drama will return to PBS for its fourth and final season in 2019 and consist of six hour-long episodes.
Following the events in Season 3, the upcoming season finds the future looking bright for the Durrells, with all of the family channeling their heartbreak in different ways. Choosing to keep herself busy, Louisa (Keeley Hawes, Bodyguard) has opened the doors of the family villa as a guest house, but with hapless cousin Basil (Miles Jupp, Howards End) as their only paying guest, the business is still to find its feet and customers.
Meanwhile, Larry (Josh O'Connor, Les Misérables), who's struggling to get his risqué Black Book published, is enjoying the love of two ballet dancers, while heartbroken Leslie (Callum Woodhouse, Cold Feet) has thrown himself back into his job and shooting. True to form, Gerry (Milo Parker, Mr. Holmes) continues to collect animals, ambitiously planning to open a zoo with a new owl and some lemurs joining the menagerie, and Margo (Daisy Waterstone, And Then There Were None) seeks a new challenge: starting her own beauty salon.
Other cast members set to return for the final season include Alexis Georgoulis (My Life In Ruins) as the charming Spiros, Anna Savva (Genius) as housekeeper Lugaretzia, Yorgos Karamihos (Love Is…) as Dr. Theo Stephanides, and Lucy Black (Jericho) as Florence Petridis.
The Durrells in Corfu: Season 4 is a co-production of Sid Gentle Films and Masterpiece. Stay tuned for updates about the US premiere date.
(Photo: Callum Woodhouse as Leslie Durrell, Yorgos Karamihos as Theo Stephanides, Josh O'Connor as Lawrence Durrell, Keeley Hawes as Louisa Durrell, Daisy Waterstone as Margo Durrell, and Milo Parker as Gerald Durrell — Photo by Joss Barratt for Sid Gentle Films & Masterpiece)
Endeavour: Season 6
Not only does Shaun Evans (The Last Weekend) sport a new look as DS Endeavour Morse in the new season of Endeavour, he also directs one of the four feature-length episodes penned by series creator Russell Lewis.
The #EndeavourPBS Season 5 finale airs this Sunday on MASTERPIECE but the cast and crew (and Director Shaun Evans!) are already hard at work on the next season! pic.twitter.com/RUUYnb1qAF

— Masterpiece PBS (@masterpiecepbs) July 25, 2018
Following the dissolution of Oxford City Police and the merging with Thames Valley Constabulary at the end of Season 5, the new season, set in 1969, picks up with the team members dispersed and trying to find their feet in their various new roles alongside new colleagues.
Morse is now a uniformed officer at the Woodstock police department, while DI Fred Thursday (Roger Allam, The Thick of It) must adjust to working with new boss DI Ronnie Box (Simon Harrison, Fearless) and junior DS Alan Jago (Richard Riddell, Bodyguard).
However, despite the separation of Morse, Thursday, CS Reginald Bright (Anton Lesser, The Crown), and DS Jim Strange (Sean Rigby, Gunpowder), the tragic murder of DC George Fancy still hangs over them, both collectively and individually, with the case remaining unresolved.
Meanwhile, Joan Thursday (Sara Vickers, Shetland) has settled back in Oxford and is training to work in social services under the mentorship of new manager Viv Wall (Alison Newman, EastEnders).
Also reprising their roles in Season 6 are James Bradshaw (Hollyoaks) as Dr Max DeBryn, Abigail Thaw (I Want My Wife Back) as Dorothea Frazil, and Caroline O'Neill (Last Tango in Halifax) as Win Thursday.
Actors who feature in the new season include Sophie Winkleman (Trust), Blake Ritson (Indian Summers), Matthew Cottle (Unforgotten), Oliver Chris (Motherland), Sargon Yelda (C.B. Strike), Alice Orr-Ewing (A Very English Scandal), and Ross Boatman (Mum).
A Mammoth Screen and Masterpiece co-production in association with ITV Studios, Endeavour: Season 6 is expected to debut in the US in summer 2019.
Grantchester: Season 4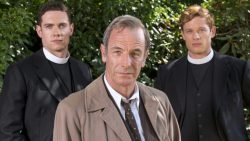 James Norton (McMafia) makes his final appearance as the jazz-loving, cigarette-smoking Rev. Sidney Chambers in the upcoming season of this hit mystery drama based on The Grantchester Mysteries by James Runcie.
Joining the cast as the new crime-solving partner to Robson Green's (Strike Back) DI Geordie Keating is Tom Brittney (Outlander), who plays Rev. Will Davenport, a confident, caring, and self-assured man of the people who channels his boundless energy into a quest for social justice. He is a man of God, but one with the devil inside of him. As Geordie draws him into righting the wrongs of criminal Cambridge, Will's own troubled past is unearthed.
The new six-episode season features returning cast members Al Weaver (Press) as curate Leonard Finch, Tessa Peake-Jones (Unforgotten) as vicarage housekeeper Mrs. Maguire, and Kacey Ainsworth (EastEnders) as Geordie's wife, Cathy.
A co-production of Kudos and Masterpiece for ITV, Grantchester: Season 4 is expected to premiere on PBS in summer 2019.
(Photo: Tom Brittney as Rev. Will Davenport, Robson Green as DI Geordie Keating, and James Norton as Rev. Sidney Chambers — Photo courtesy of PBS)
Les Misérables
Set against the backdrop of France at a time of civil unrest, this epic retelling of Victor Hugo's classic novel stars Dominic West (The Affair) as Jean Valjean and David Oyelowo (Selma) as Inspector Javert.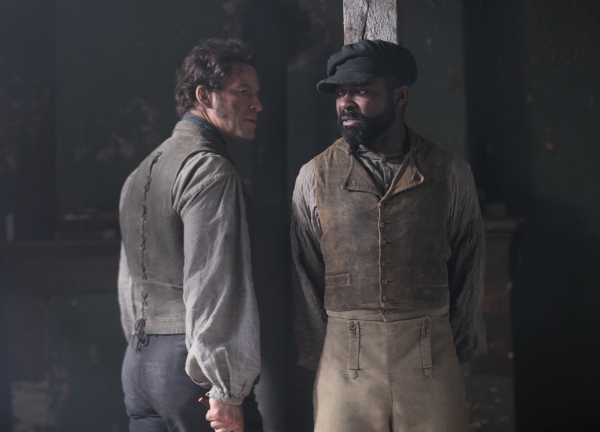 Andrew Davies' seven-part adaptation of the 19th-century classic will revel in Valjean and Javert's cat-and-mouse relationship, and delve deep into the many layers of Hugo's story, including the struggles and triumphs of the underclass and the quest for a better life.
The cast includes Lily Collins (Love, Rosie) as Fantine, Adeel Akhtar (Murdered By My Father) and Olivia Colman (Broadchurch) as Monsieur and Madame Thénardier, Ellie Bamber (Pride and Prejudice and Zombies) as Cosette, Josh O'Connor (The Durrells in Corfu) as Marius, and Erin Kellyman (Raised By Wolves) as Éponine.
A Lookout Point production for the BBC and Masterpiece, Les Misérables is scheduled to premiere in the US in fall 2019.
Margaret: The Rebel Princess
This two-part documentary from BBC Studios profiles Princess Margaret, whose life and loves reflected the social and sexual revolution that transformed Britain during the 20th Century and redefined our image of the modern princess.
Stay tuned for updates about the program's premiere date on PBS.
Mrs. Wilson
Ruth Wilson (The Affair) leads the cast of this three-part drama inspired by the memoir of her grandmother. Set in 1940s and 1960s London and 1930s India, the story follows Alison Wilson, happily married to Alec (Iain Glen, Game of Thrones) until he dies and a woman turns up on the doorstep claiming to be the real Mrs. Wilson.
Determined to prove the validity of her own marriage — and Alec's love for her — Alison embarks on a mission to discover who her husband really was, but is instead led into a world of disturbing secrets.
The cast includes Keeley Hawes (The Durrells in Corfu), Fiona Shaw (Killing Eve), Otto Farrant (The White Queen), and Patrick Kennedy (Downton Abbey).
A co-production of the BBC and Masterpiece, Mrs. Wilson premieres in the US on Sunday, March 31, 2019, at 9 PM ET.
Press
Set in the fast-paced and challenging environment of the British newspaper industry — its past riven by hacking scandals, its present at the mercy of the digital age and the 24-hour news cycle, and its future uncertain — this six-part drama explores the current turbulent media landscape and the ethical dilemmas that journalists and editors face each day.
Created and written by Mike Bartlett (Doctor Foster), the miniseries stars Charlotte Riley (Dark Heart) and Ben Chaplin (Apple Tree Yard), and costars David Suchet (Agatha Christie's Poirot), Priyanga Burford (Fearless), Paapa Essiedu (National Treasure: Kiri), Shane Zaza (Happy Valley), Ellie Kendrick (Game Of Thrones), Al Weaver (Grantchester), and Brendan Cowell (The Borgias).
Press is a Lookout Point, BBC Studios, Deep Indigo production, co-produced with Masterpiece for BBC One. Stay tuned for updates about when it will premiere on PBS.
Unforgotten: Season 3
Nicola Walker (The Split) and Sanjeev Bhaskar (The Kumars) reprise their roles as DCI Cassie Stuart and DI Sunny Khan for the third season of this hit mystery drama, in which the detectives investigate another emotionally-charged cold case.
This one concerns a teenage girl who went missing at the turn of the millennium. After her remains are found at a building site off the M1 motorway, the lives of four men are placed under the spotlight and their relationships are tested to the limit.
Guest stars in the six-part drama include Alex Jennings (Victoria), Kevin McNally (The ABC Murders), Neil Morrissey (The Good Karma Hospital), and James Fleet (The Hollow Crown), who play a close-knit group of old school friends that have stood by one another through thick and thin.
Unforgotten: Season 3 is a co-production of Mainstreet and Masterpiece for ITV. Stay tuned for updates on when it will debut on this side of the pond.
Victoria & Albert: The Wedding
In this two-part documentary from BBC Studios, historian Lucy Worsley (Secrets of the Six Wives) hosts the re-creation of one of the most romantic weddings ever seen, with the series celebrating an enduring love that set the standard for generations of brides to come.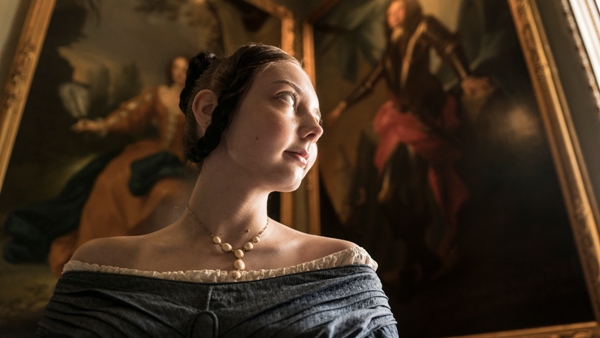 Victoria & Albert: The Wedding premieres in the US on Sunday, January 13, 2018, at 10 PM ET.
Victoria: Season 3
In the new season of this hit period drama, Jenna Coleman (Doctor Who) returns as Queen Victoria, the young but fearless monarch who, while revolution is breaking out across Europe in 1848, faces a crisis that threatens to end her reign.
Tom Hughes (Paula) costars as Prince Albert, with Laurence Fox (Inspector Lewis), Kate Fleetwood (Harlots), and Lily Travers (Kingsman: The Secret Service) joining the cast.
A co-production of Mammoth Screen and Masterpiece, Victoria: Season 3 premieres in the US on Sunday, January 13, 2018, at 9 PM ET.
__________________

Add your comments on our Facebook and Twitter pages.
Share this post/page.

10 British TV Programs Premiering in the US on PBS in 2019