Add to your gotta-see-TV list Killing Eve, the spy thriller that BBC America renewed for a second season before the first has its worldwide premiere this evening.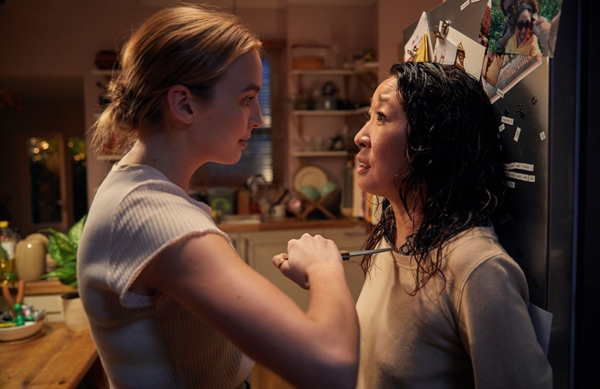 Killing Eve — the female-led drama written by BAFTA Award winner Phoebe Waller-Bridge (Fleabag) — is fierce, funny, and utterly fabulous.
Waller-Bridge, also the series showrunner, turns the spy genre on its head and delivers a gripping and addictive story that centers on two women: Eve Polastri, a smart but bored MI5 security officer played by Golden Globe® Award winner Sandra Oh (Grey's Anatomy), and Villanelle, a mercurial and skilled assassin played by BAFTA Award nominee Jodie Comer (Thirteen).
Set between London and Paris and in cities across Europe, the storyline morphs from linear, hunt-for-the-assassin action to a back-and-forth, cat-and-mouse game between Villanelle and Eve.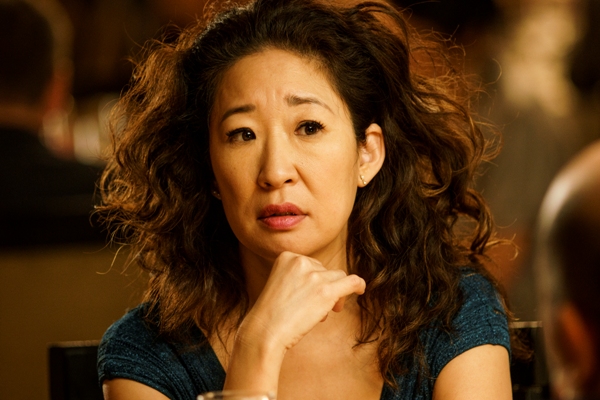 The series opens with an MI5 meeting to discuss the murder of a Russian politician in Berlin. The only witness is in custody in London and Eve is tasked with protecting her — but she fails miserably and is fired forthwith.
But Eve does not remain unemployed for long. Carolyn Martens (Fiona Shaw, Harry Potter) from the British Intelligence Russian Desk hires her to put together and lead a secret team of investigators to prove Eve's theory about the assassin being a woman.
Meanwhile, Villanelle has been on assignment in Western and Eastern Europe, offing people and reporting back to her handler Konstantin (Kim Bodnia, The Bridge). Then one day Konstantin gives her a job that doesn't involve a contract killing.
Such is the set-up that puts Eve and Villanelle on a collision course with each other.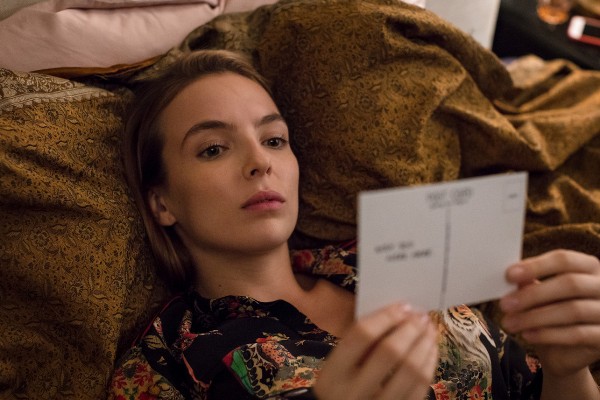 Based on the novellas by Luke Jennings, Killing Eve delivers a thoroughly modern and twisted take on spy stories, one punctuated by moments of verbal and visual hilarity in addition to violence and heart-pounding action.
It is really refreshing to see women in the roles that are typically ascribed to men, and this fact should not dissuade viewers who are accustomed to white male spies and assassins from watching Killing Eve, either. The writing and directing are solid, the production values are top-notch, and the performances by Oh and Comer are awards-worthy.
Costars in Killing Eve include Owen McDonnell (Dominion Creek) as Eve's husband Niko, Kirby Howell-Baptiste (Love) and Sean Delaney (Midsomer Murders) as her assistants Elena and Kenny, Darren Boyd (Spy) as her former MI5 boss Frank, and David Haig (Penny Dreadful) as he colleague Bill.
Executive produced by Phoebe Waller-Bridge and Sally Woodward Gentle of Sid Gentle Films, Killing Eve premieres tonight, Sunday, April 8, at 8 PM ET, on BBC America.
__________________

Add your comments on our Facebook and Twitter pages.
Share this post/page.

Killing Eve: Brilliant Spy Thriller Premieres Tonight on BBC America