New and returning British series headed to US telly include three book-to-TV adaptations, a new comedy from Ricky Gervais, and a high-end historical drama.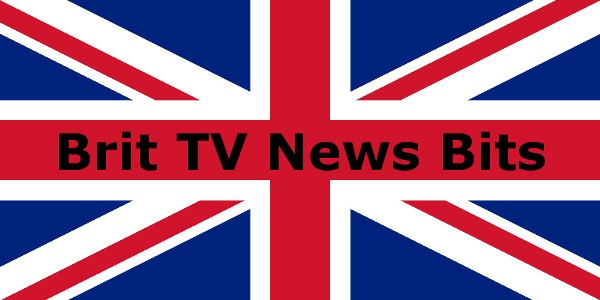 The ABC Murders
Hercule Poirot returns to telly for the first time since 1992 in this new adaptation of Agatha Christie's classic 1936 novel. Starring as the Belgian detective is two-time Oscar® nominee John Malkovich (Being John Malkovich, In the Line of Fire, Dangerous Liaisons).
Also in the cast are Rupert Grint (Harry Potter) as Inspector Crome, Andrew Buchan (The Fixer) as Franklin Clarke, Eamon Farren (Twin Peaks) as Cust, Tara Fitzgerald (Game Of Thrones) as Lady Hermione Clarke, Bronwyn James (Harlots) as Megan, and Freya Mavor (The White Queen) as Thora Grey.
Adapted by BAFTA nominee Sarah Phelps (Ordeal by Innocence, The Witness for the Prosecution, And Then There Were None), the story, set in the 1930s, finds Poirot facing a serial killer known only as A.B.C. First the killer strikes in Andover, then Bexhill. As the murder count rises, the only clue is the copy of The ABC Railway Guide at each crime scene. Poirot's investigations are thwarted at every turn by an enemy determined to outsmart him. If Poirot is to match his nemesis, then everything about him will be called into question — his authority, his integrity, his past, his identity.
This one-off drama continues BBC One and Agatha Christie Limited's production deal, which includes six more Christie adaptations. (The first of eight was Ordeal by Innocence.) Filming for The ABC Murders begins next month and will be directed by Alex Gabassi (The Frankenstein Chronicles) and produced by BAFTA-nominated Farah Abushwesha (Irreplaceable You).
The ABC Murders, a Mammoth Screen and Agatha Christie Limited drama for BBC One, will screen in the US as an Amazon Prime Original series. Stay tuned for updates.
(Image © William Morrow Paperbacks, HarperCollins Publishers)
After Life
It's been four years since the brilliant comedy-drama series Derek ended its run, but Ricky Gervais will be returning to Netflix soon with his new comedy series After Life. In the show, he plays Tony, a guy with a perfect life but who changes when his wife Lisa suddenly dies. After contemplating taking his own life, he decides instead to live long enough to punish the world by saying and doing whatever he likes from now on. He thinks it's like a Super Power — not caring about himself or anyone else — but it turns out to be tricky when everyone is trying to save the nice guy they used to know. Gervais will create, executive produce, direct, and star in the six half-hour episodes. Stay tuned for updates.
Chernobyl
A co-production between HBO and Sky, this high-end, five-part drama is based on one of the worst man-made catastrophes in history: the explosion at the Chernobyl nuclear power plant on April 26, 1986.
Joining the previously-announced cast of Jared Harris (The Terror), Stellan Skarsgård (River), and Emily Watson (Apple Tree Yard) are Paul Ritter (No Offence), Jessie Buckley (Taboo), Adrian Rawlins (War and Peace), and Con O'Neill (Happy Valley).
Additional cast members of the large-scale production include Sam Troughton (The Hollow Crown), Adam Nagaitis (To Walk Invisible), Ralph Ineson (Absentia), Mark Lewis Jones (Keeping Faith), Fares Fares (Department Q films), and David Dencik (Top of the Lake: China Girl), as well as Robert Emms (Atlantis), Jay Simpson (Cradle to Grave), Gerard Kearns (Shameless), Michael Socha (Being Human), Jamie Sives (In the Dark), Kieran O'Brien (The Syndicate), Karl Davies (Happy Valley), Billy Postlethwaite (The Suspicions of Mr Whicher: The Murder in Angel Lane), Alex Ferns (EastEnders), and James Cosmo (SS-GB).
Production on the miniseries began last month in Lithuania. Chernobyl will debut in the US on HBO and in the UK on Sky Atlantic and streaming service NOW TV. Stay tuned for updates.
The Durrells in Corfu
ITV has commissioned The Durrells in Corfu for a fourth season. Based on Gerald Durrell's trilogy of books about his family's time in Corfu during the 1930s, Series 4 will once again be written by Simon Nye (Men Behaving Badly, Reggie Perrin), and Keeley Hawes (The Missing, Line of Duty) will reprise her role as matriarch Louisa Durrell for the new six-part season.
Series 3 recently completed its run on ITV in the UK. PBS has not announced yet the US premiere date, so stay tuned.
(Image: PBS, Amazon)
The Spanish Princess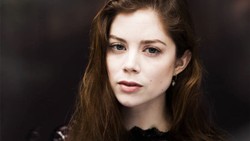 Production has started on the Starz Limited Series The Spanish Princess, the third installment of Starz Original Series based on Philippa Gregory's global best-selling "Plantagenet and Tudor" series of historical novels, following the Golden Globe® and Emmy® award-nominated The White Queen and the critically-acclaimed The White Princess. The Spanish Princess is drawn from the novels The Constant Princess and The King's Curse.
Charlotte Hope (Game of Thrones, The Theory of Everything, Endeavour) has been cast in the titular role as Catherine of Aragon, alongside Stephanie Levi-John (Top Boy, Youngers) as her lady-in-waiting and confidante, Lina de Cardonnes. Promised in marriage to the future King of England, Prince Arthur (Angus Imrie, The Hollow Crown), Catherine is the source of curiosity, resentment, and suspicion among her new family. And when Arthur dies shortly after their wedding, Catherine finds her future as Queen in question and at the mercy of a divided Tudor court under the threat of enemies both abroad and closer to home.
Cast members include Harriet Walter (The Crown) as Margaret Beaufort, Laura Carmichael (Downton Abbey) as Arthur's guardian Margaret "Maggie" Pole, Ruairi O'Connor (Delicious) as Arthur's brother Prince Harry (who will become King Henry VIII), Georgie Henley (The Chronicles of Narnia) as his sister Margaret "Meg" Tudor, Elliot Cowan (Da Vinci's Demons) as King Henry Tudor, Alexandra Moen (Fortitude) as Queen Elizabeth, and Philip Cumbus (Girlfriends) as Thomas Wolsey.
Also joining the cast are newcomer Nadia Parkes as Rosa, lady-in-waiting to Catherine; Aaron Cobham (Cold Feet) as Oviedo, a young soldier of the Spanish court; Alan McKenna (Save Me) as Tudor noble Richard Pole; Richard Pepper (The Same Sky) as Thomas, Earl of Wiltshire; Olly Rix (Of Kings and Prophets) as Edward Stafford; Jordan Renzo (Class) as Charlie Brandon; and Daniel Cerqueira (The A Word) as De Fuensalida, ambassador to England and loyal servant of Spanish Queen Isabella, played by Alicia Borrachero (Morocco: Love in Times of War).
Stay tuned for updates.
__________________

Add your comments on our Facebook and Twitter pages.
Share this post/page.

Brit TV News Bits: The ABC Murders, The Durrells, The Spanish Princess & More