Depending on how much time you can devote to video streaming, this list of BBC programs can fill days, weeks, or even months of your viewing schedule.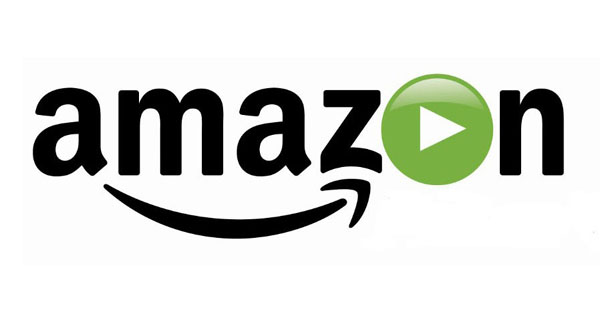 A little more than a week after 20 BBC book-to-TV adaptations were added to Prime Video, nearly two dozen more comedy and drama titles, shown below, were made available as no-additional-charge offerings to members of Amazon Prime.
Absolutely Fabulous — One of the zaniest Britcoms ever, this BAFTA-winning series stars Jennifer Saunders (Blandings) and Joanna Lumley (Sensitive Skin) as best friends Edina and Patsy, a PR agent and fashion magazine editor, respectively, whose boozing, drugging, and sarcasm land them in one madcap mishap after another. Costars include Julia Sawalha (Lark Rise to Candleford), June Whitfield (Last of the Summer Wine), and Jane Horrocks (Trollied). All five regular seasons are now available on Prime Video.
Cucumber
and Banana — Created by Russell T. Davies (Doctor Who), these companion drama series explore gay life in modern Manchester. Cucumber is a serial drama that centers on Henry Best (Vincent Franklin, Twenty Twelve), a middle-aged Mancunian who enters a new phase of life after the break-up of his nine-year relationship. Banana is an anthology series that is broader in scope and features characters from Cucumber, such as Dean (Fisayo Akinade, Ordinary Lies) and Vivienne (Letitia Wright, Black Panther).
BBC Television Shakespeare: Macbeth — The late Nicol Williamson (Excalibur) plays the title role in this 1983 adaptation of Shakespeare's tragic Scottish play. After three witches prophesy that Macbeth will be King of Scotland, and his scheming wife Lady Macbeth (Jane Lapotaire, Downton Abbey) urges him on, he murders King Duncan and takes the throne. But guilt and paranoia compel Macbeth to commit more murders, and his tyranny triggers the civil war that propels Macbeth and Lady Macbeth into the realms of madness and death.
BBC Television Shakespeare: Merry Wives of Windsor — This 1982 adaptation of the Bard's comedy stars the late Richard Griffiths (Pie in the Sky) as Sir John Falstaff, whose scheme to seduce the wealthy Mistress Page (Prunella Scales, Fawlty Towers) and Mistress Ford (Judy Davis, Impromptu) is found out by their husbands, including jealous Master Ford (Oscar® winner Ben Kingsley, Gandhi). Noticing that he's wooing them both, the wives come up with schemes of their own.
Bedlam — Both seasons of this supernatural drama are now streaming on Prime Video. The series is set in and around Bedlam, a former mental asylum converted into the Bedlam Heights upmarket block of flats, and revolves around the malevolent hauntings that occur there. Hugo Speer (The Musketeers) plays Warren Bettany, the owner of the complex, whose daughter Kate (Charlotte Salt, Casualty) lives there with new "I can see ghosts" flatmate Jed (Theo James, Downton Abbey) and others.
Being Erica — Erin Karpluk (Rookie Blue) stars in this Canadian comedy-drama series (distributed by BBC Worldwide, not produced by the BBC) as the eponymous young woman whose life never goes the way she wants. Enter the mysterious Dr. Tom (Michael Riley, This Is Wonderland). After accepting his offer of help, each time Erica experiences a difficulty, Dr. Tom sends her back in time to deal with an issue so she can fix whatever isn't going well in the present. All four seasons are on Prime Video.
Black Adder — Consisting of four series (The Black Adder, Blackadder II, Blackadder the Third, and Blackadder Goes Forth) set during different periods of England's history (Medieval, Elizabethan, Regency, and Victorian), this mock historical sitcom stars Rowan Atkinson (Mr. Bean) as Edmund Blackadder, a cynical opportunist out to increase his own wealth, status, and influence, yet falling in social rank with each season — going from a Prince to a Lord to a Royal Attendant to an army captain. Tony Robinson (Time Team) costars as Baldrick, Blackadder's lackey, in all four series.
Coupling — A British Comedy Awards' Best TV Comedy winner, this utterly hilarious Britcom revolves around the love lives, sex romps, and related mishaps of six thirty-something friends in London — Steve (Jack Davenport, Pirates of the Caribbean), Susan (Sarah Alexander, The Worst Week of My Life), Patrick (Ben Miles, The Crown), Jane (Gina Bellman, Leverage), Sally (Kate Isitt, Last Tango in Halifax), and Jeff (Richard Coyle, Born to Kill) in Seasons 1-3 and Oliver (Richard Mylan, Waterloo Road) in Season 4. Seasons 2-4 are streaming on Prime Video, while Season 1 is available on Amazon Video.
DCI Banks — Based on Peter Robinson's "Inspector Banks" novels, this hugely-popular mystery-crime drama series stars Stephen Tompkinson (Wild at Heart) as the eponymous Senior Investigating Officer for major crimes in the (fictional) Eastvale area of Yorkshire. The series features Andrea Lowe (Trust Me), Caroline Catz (Doc Martin), Jack Deam (Father Brown), Lorraine Burroughs (Hard Sun), Danny Rahim (Primeval: New World), Samuel Anderson (Doctor Who). All five seasons, including the pilot, are available on Prime Video.
Dickensian — One of my favorite new shows of 2017, this series brings together characters from several works by Charles Dickens into a single drama with multiple threads, including Inspector Bucket's (Stephen Rea, The Honourable Woman) investigation into Jacob Marley's (Peter Firth, MI-5) murder. Created by Tony Jordan (Life on Mars), the show features Ned Dennehy (Glitch) as Ebeneezer Scrooge, Anton Lesser (Endeavour) as Fagin, Tuppence Middleton (War & Peace) as a young Miss Havisham, and Sophie Rundle (Peaky Blinders) as Honoria Barbary (who becomes Lady Dedlock in Bleak House).
Dr. Jekyll and Mr. Hyde — This 1980 adaptation of Robert Louis Stevenson's Gothic novella stars the late David Hemmings (The 14) as Dr. Henry Jekyll, a respectable Victorian scientist who develops a concoction that unleashes his murderous alter ego, Mr. Edward Hyde.
Gavin and Stacey — Mathew Horne (Agatha Raisin) and Joanna Page (The Syndicate) star as the eponymous couple in this award-winning romantic comedy series that follows their relationship, from their initial infatuation to their engagement and marriage, and the problems they experience. Costars include James Corden (The Wrong Mans), Ruth Jones (Stella), Alison Steadman (Boomers), Larry Lamb (EastEnders), Melanie Walters (The Collection), and Rob Brydon (The Trip).
An Inspector Calls — Adapted from the play of the same name by J. B. Priestley, this TV movie stars David Thewlis (Harry Potter) as Inspector Goole, a mysterious man who visits the wealthy Birling family during an engagement party at their home in 1912. His interrogation leads patriarch Arthur (Ken Stott, Fortitude), matriarch Sybil (Miranda Richardson, Girlfriends), son Eric (Finn Cole, Peaky Blinders), daughter Sheila (Chloe Pirrie, To Walk Invisible), and Sheila's fiancé Gerald Croft (Kyle Soller, Poldark) to grasp that each of them contributed to a young woman's (Sophie Rundle, Jamestown) suicide.
The League of Gentlemen — Co-written and performed by Mark Gatiss (Sherlock), Steve Pemberton (Whitechapel), and Reece Shearsmith (Inside No. 9), this comedy series follows the lives of dozens of bizarre townspeople in (fictional) Royston Vasey. The first two of three regular seasons are on Prime Video.
Little Britain — Matt Lucas (Doctor Who) and David Walliams (Partners in Crime) play various characters in this multiple award-winning sketch comedy series, which involves parodies of British people.
Margaret — Lindsay Duncan (The Honourable Woman) stars as Margaret Thatcher in this fictionalized biopic about the dramatic fall from power of Britain's Prime Minister. Costars include Roger Allam (Endeavour), Roger Ashton-Griffiths (Game of Thrones), Michael Cochrane (Downton Abbey), James Fox (1864), and the late Robert Hardy (Harry Potter).
The Mighty Boosh and The Mighty Boosh: A Journey Through Time and Space — The first is a comic fantasy series that follows eccentric musicians Howard Moon (Julian Barratt, Nathan Barley) and Vince Noir (Noel Fielding, The IT Crowd) as they pursue fame and have adventures in a surreal universe. Fielding and Barratt tell the story behind The Mighty Boosh in the second title, which features never-before-seen photos and home movies as well as interviews with Lee Mack (Not Going Out) and Steve Coogan (Alan Partridge), amongst others.
The Passing Bells — Written by Tony Jordan (Hustle), this miniseries follows two teenage soldiers — Briton Thomas (Patrick Gibson, The White Princess) and German Michael (Jack Lowden, The Tunnel) — and shows events of World War I through their eyes.
The Private Life of Samuel Pepys — Steve Coogan (The Trip) stars in this hour-long dramedy as the eponymous MP, naval administrator, and diarist (as well as cheat, philanderer, and adulterer) who was put on trial in 1679 for embezzling Navy funds.
Scott & Bailey — This BAFTA-nominated crime drama stars Lesley Sharp (Paranoid) as the even-keeled, 40-something wife and mum DC Janet Scott, and Suranne Jones (Doctor Foster) as the impulsive, single, 30-something DC Rachel Bailey — partners on DCI Gill Murray's (Amelia Bullmore, Deep State) Murder Investigation Team at the Manchester Metropolitan Police. Costars include Ben Batt (Shameless), Nicholas Gleaves (Public Enemies), Sean Maguire (Once Upon a Time), Sally Lindsay (Still Open All Hours), Pippa Haywood (Requiem), and Tony Pitts (Peaky Blinders). All five seasons are available on Prime Video.
Silk — Written by Peter Moffat (Criminal Justice), this legal drama series follows the goings-on of Shoe Lane Chambers and its members' personal and professional lives, notably defense barrister Martha Costello (Maxine Peake, The Village) and barrister Clive Reader (Rupert Penry-Jones, MI-5). Regular and recurring cast members include Neil Stuke (Paranoid), Alex Jennings (The Crown), Frances Barber (Doctor Who), Phil Davis (Poldark), Tom Hughes (Victoria), Natalie Dormer (Game of Thrones), Nina Sosanya (Strike Back), and Miranda Raison (Spotless). All three seasons are streaming on Prime Video.
__________________

Add your comments on our Facebook and Twitter pages.
Share this post/page.

23 BBC Comedies & Dramas Now Streaming as Prime Video Offerings