More BBC TV titles arrived on Prime Video today — all of which are limited series, most of which are book-to-telly adaptations, and one of which is a US program premiere.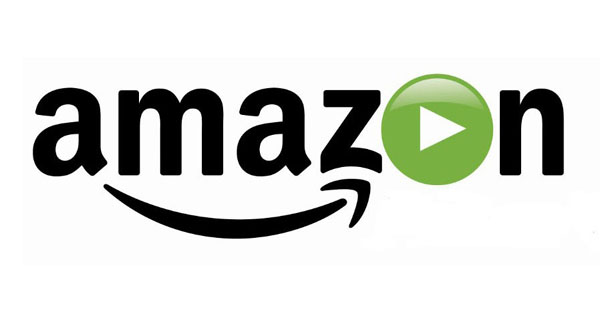 The BBC hits keep on comin' to Prime Video. In the span of two weeks, Amazon's streaming service has made 20 BBC book-to-TV adaptions and 23 BBC comedies and dramas available as no-charge titles for Prime members. And today, May 1st, the 33 BBC limited series below appear under Prime Video as well.
Aristocrats
Adapted from Stella Tillyard's group biography of the Lennox sisters — great-granddaughters of King Charles II and daughters of the 2nd Duke of Richmond — this six-part drama chronicles the long and often turbulent lives of Caroline (Serena Gordon, Marcella), Emily (Geraldine Somerville, Prime Suspect: Tennison), Louisa (Anne-Marie Duff, From Darkness), and Sarah (Jodhi May, Strike Back). Set in the 18th century against a backdrop of royalty, rigid conventions, political intrigue, and scandal, the series costars Alun Armstrong (New Tricks), Ben Daniels (Law & Order: UK), and Toby Jones (Detectorists).
Banished
Created and written by BAFTA and International Emmy® winner Jimmy McGovern (Accused, The Street), this seven-part drama set in 1788 New South Wales follows the lives of the thieves, prostitutes, and other criminals, as well as officers and guards of the Royal Navy, who made up Britain's first penal colony in Australia. Leading the large cast are MyAnna Buring (Ripper Street), Russell Tovey (Being Human), and Julian Rhind-Tutt (The Hour).
The Buccaneers
Based on Edith Wharton's last novel (unfinished at the time of her death in 1937), this five-part drama follows four nouveau riche American young women — Nan St. George (Carla Gugino, Wayward Pines), her older sister Virginia (Allison Elliott, Terriers), Conchita Closson (Mira Sorvino, Mighty Aphrodite), and Lizzy Elmsworth (Rya Kihlstedt, Cardinal) — who travel to London for the social season in order to find British blue blood husbands.
Charles II – The Power and The Passion (aka The Last King)
Before he played Lord Melbourne in Victoria, Rufus Sewell portrayed King Charles II in this BAFTA-winning drama that chronicles the monarch's time on the throne after his return to England in 1660 from a decade-long exile. The four-part series features Rupert Graves (Sherlock), Charlie Creed-Miles (The Frankenstein Chronicles), Christian Coulson (The Forsyte Saga), Shirley Henderson (Happy Valley), Martin Freeman (Sherlock), and Helen McCrory (Peaky Blinders).
Daniel Deronda
Adapted from the last novel by George Eliot, this four-part drama set in Victorian London centers on the intelligent and handsome Daniel Deronda (Hugh Dancy, Hannibal) and the beautiful and willful Gwendolen Harleth (Romola Garai, Born to Kill). After the two meet by chance, they go their separate ways — Gwendolen marries the wealthy Henleigh Grandcourt (Hugh Bonneville, Downton Abbey) and Daniel falls in love with Jewish singer Mirah Lapidoth (Jodhi May, The Last of the Mohicans) —only to meet again, but not under the best circumstances.
David Copperfield
Of Charles Dickens' works, this (considered a veiled autobiography) was the author's favorite novel. The story follows the life of Copperfield, from his happy then horrific childhood to his vocation as a novelist. The 1999 version features an all-star cast that includes Daniel Radcliffe (Harry Potter) as young Copperfield, Alun Armstrong (New Tricks), Trevor Eve (Waking the Dead), Dawn French (Delicious), Bob Hoskins (Mona Lisa), Nicholas Lyndhurst (Goodnight Sweetheart), Ian McKellen (The Lord of the Rings), Maggie Smith (Downton Abbey), Imelda Staunton (Vera Drake), and Zoë Wanamaker (Girlfriends), amongst many others. (The 1986 version arrived on Prime Video back in April.)
Desperate Romantics
Inspired by Franny Moyle's nonfiction book about the Pre-Raphaelite Brotherhood, this six-part drama follows the group of English painters, poets, and critics founded by William Holman Hunt (Rafe Spall, Harry Price: Ghost Hunter), John Everett Millais (Samuel Barnett, Dirk Gently's Holistic Detective Agency), and Dante Gabriel Rossetti (Aidan Turner, Poldark) as they, along with their journalist friend Fred Walters (Sam Crane, Fearless), set out to rock the art world of 19th-century London.
The Hitchhiker's Guide to the Galaxy
Douglas Adams' best-selling novel (which celebrates its 40th anniversary in 2019) is the source material for this cult comedy series, which stars Simon Jones (Brideshead Revisited) as Arthur Dent. Arthur is the only human saved from the destruction of Earth, thanks to his alien friend Ford Prefect (David Dixon, The Legend of Robin Hood). As the pair travel across space and time, they have one zany misadventure after another.
Ivanhoe
Adaped from Sir Walter Scott's historical novel, this adventure drama is a swashbuckling tale of chivalry, romance, and bravehearts in medieval England. Set in 1192, the six-episode series stars Steven Waddington (Jamestown) as Ivanhoe, a knight and crusader who must clear his name, reclaim his inheritance, and win the hand of his beloved Rowena (Victoria Smurfit, Trial & Retribution). Costars include Ciarán Hinds (The Terror), James Cosmo (SS-GB), and Ron Donachie (The Loch).
Jane Eyre

Two adaptations of the Charlotte Brontë novel arrived on Prime Video today. The 1983 version stars Zelah Clarke (Dombey & Son) as the governess who falls in love with Edward Rochester (Timothy Dalton, James Bond), her employer at Thornfield Hall. The 2006 version stars Ruth Wilson (The Affair) and Toby Stephens (Black Sails) in those roles.
Life in Squares
This three-part drama about the Bloomsbury Group of English writers, intellectuals, philosophers, and artists — featuring Phoebe Fox (Close to the Enemy) as painter and interior designer Vanessa Bell, Lydia Leonard (Absentia) as author Virginia Woolf, and James Norton (Grantchester) as painter and designer Duncan Grant — actually makes its US debut today. For more details, read the article about May Brit TV premieres.
Little Dorrit
Adapted from the novel by Charles Dickens, this eight-part drama stars Claire Foy (The Crown) as Amy Dorrit, a 21-year-old woman who has lived in a debtor's prison since birth with her father (Tom Courtenay, Unforgotten). While working as a seamstress for Mrs. Clennam (Judy Parfitt, Call the Midwife), Amy meets and falls in love with her employer's son Arthur (Matthew Macfadyen, Howards End), who ends up in debtor's prison himself.
Lorna Doone
Based on the classic novel by R. D. Blackmore, this two-part drama, set in the late 17th century against the backdrop the religious and social turmoil of the time, follows John Ridd (Richard Coyle, Hard Sun), a farmer whose father was murdered by the once-aristocratic, now-outlaw Doone clan. Wanting vengeance, John goes to Doone Valley, where he encounters the beautiful Lorna (Amelia Warner, Quills). The attraction between them is immediate, but she is the wife of the violent scoundrel Carver Doone (Aidan Gillen, Game of Thrones).
The Lost World
This Emmy® and BAFTA-nominated made-for-TV movie (which appears to be edited down to a limited series), based on Sir Arthur Conan Doyle's classic novel (aside from the Sherlock Holmes canon), stars the late, great Bob Hoskins (Who Framed Roger Rabbit) as Professor Challenger, who claims to have discovered dinosaurs in South America. His proposal to launch another expedition is dismissed by scientists but accepted by hunter Lord Roxton (Tom Ward, Death Comes to Pemberley) and newspaper columnist Edward Malone (Matthew Rhys, The Americans). Professor Summerlee (James Fox, The Choir) also joins them to explore a secluded plateau in the jungle, where they discover several species of dinosaurs and cannibalistic ape men. (Note: As of this writing, only 55 minutes of the 150-minute program is available on Prime Video.)
Love in A Cold Climate
Based on the novels The Pursuit of Love and Love in a Cold Climate by Nancy Mitford, this three-part drama spans from 1929 to 1940 and follows three young women who leave behind their innocent youth to pursue love and happiness. It stars Rosamund Pike (Gone Girl), Elisabeth Dermot Walsh (Doctors), and Megan Dodds (MI-5), and features an impressive cast that includes Anthony Andrews (Brideshead Revisited), Frances Barber (Silk), Celia Imrie (The Best Exotic Marigold Hotel), John Light (Father Brown), Tom Ward (Silent Witness), and the late, great Alan Bates (The Fixer).
Mansfield Park
This 1983 adaptation of Jane Austen's witty Regency romance novel stars Sylvestra Le Touzel (The Crown) as Fanny Price, the sensitive and good-natured daughter of an impoverished family who is is sent to live with rich relatives at Mansfield Park, where she is constantly put down by her aunt, Mrs. Norris (the late Anna Massey, Screen Two), and falls in love with her cousin, Edmund Bertram (Nicholas Farrell, Secret State).
Martin Chuzzlewit
This six-part drama, based on Charles Dickens' novel, stars the late Oscar® winner Paul Scofield (A Man for All Seasons) as the wealthy title character. Martin is ill and dying, and his money-grubbing relatives want him to bequeath his wealth to them, including his dishonest cousin Seth Pecksniff (two-time Academy Awards® nominee Tom Wilkinson, Michael Clayton). But there is more than the love of money in the story.
Middlemarch
Another adaptation of a George Eliot novel is this six-part drama about provincial life and a group of people striving to give meaning and value to their lives during the Industrial Revolution. The cast includes Juliet Aubrey (Snatch), Rufus Sewell (The Man in the High Castle), Douglas Hodge (Penny Dreadful), and Patrick Malahide (Indian Summers).
The Office
This hilarious, multiple award-winning mockumentary sitcom follows the employees of the Wernham Hogg paper company. General Manager David Brent (Ricky Gervais, Derek) is insecure, narcissistic, rude (the list goes on) yet thinks he's all that and a bag of crisps. Sales guy Tim (Martin Freeman, Sherlock) actually is witty, whereas Team Leader Gareth (Mackenzie Crook, Detectorists) is anything but. Then there's Dawn (Lucy Davis, Married Single Other), the company's receptionist and Brent's grunt worker, who's attracted to Tim despite being engaged. If you've only seen the American version, check out this show, the original.
Oliver Twist

Two adaptations of Charles Dickens' classic novel arrived on Prime Video today. The 1985 version stars Ben Rodska in his only screen role as the orphan boy, along with the late Eric Porter (The Jewel in the Crown) and Michael Attwell (Wycliffe) as criminal Fagin and robber Bill Sikes, respectively. In the 2007 version, these roles are played by William Miller (Runaway), Timothy Spall (Mr. Turner), and Tom Hardy (Taboo).
Our Mutual Friend
Adapted from Charles Dickens' last completed novel, this drama revolves around Mr. and Mrs. Boffin (the late Peter Vaughan, Game of Thrones, and Pam Ferris, Call the Midwife) and the people in and around their lives after the couple inherits the fortune of their deceased employer whose son is found drowned in the River Thames. A complex narrative of love and greed, the six-episode series costars Anna Friel (Marcella), Steven Mackintosh (Kiri), Keeley Hawes (The Durrells in Corfu), Dominic Mafham (The Clinic), Paul McGann (Luther), David Bradley (Harry Potter), and David Morrissey (Britannia).
The Pickwick Papers
The late Nigel Stock (Young Sherlock Holmes) stars in this delightful adaptation of Charles Dickens' humorous first novel as Mr. Pickwick, a kind, wealthy, and unworldly gentleman. To report on what life outside of London holds in early Victorian England, he goes on excursions with the other Pickwickians — Mr. Winkle (Jeremy Nicholas, The Windsors), Mr. Snodgrass (Alan Parnaby, MI-5), and Mr. Tupman (Clive Swift, Keeping Up Appearance) — and has adventures along the way. The twelve-episode series features Phil Daniels (Quadrophenia) and Patrick Malahide (Inspector Alleyn Mysteries).
Pride and Prejudice
Elizabeth Garvie (The House of Elliott) and David Rintoul (Doctor Finlay) star as Elizabeth Bennet and Fitzwilliam Darcy in this 1980 adaptation of Jane Austen's witty romance novel. While Mrs. Bennet tries to marry off her five daughters to wealthy men, we see the burgeoning relationship between Elizabeth and Darcy as well as that of her sister Jane (Sabina Franklyn, Count Arthur Strong) with his best friend Mr. Bingley (Osmund Bullock, Silent Witness). (The 1995 version starring Jennifer Ehle and Colin Firth is also on Prime Video.)
Sense and Sensibility
Two adapatations of Jane Austen's novel, about the coming-of-age stories of sisters Elinor and Marianne Dashwood, along with their half-brother John and younger sister Margaret in 1790s England, are on Prime Video now. The seven-part 1981 version features Irene Richard (Love for Lydia), Tracey Childs (Broadchurch), and Peter Gale (The Jury) in the first three roles (the one of Margaret is omitted from this adaptation), while the 2008 version stars Hattie Morahan (My Mother and Other Strangers), Charity Wakefield (Close to the Enemy), Mark Gatiss (Sherlock), and Lucy Boynton (Murder on the Orient Express).
Sinbad
This fantasy action-adventure series stars Elliot Knight (Once Upon a Time) as the hero Sinbad. After accidentally killing the son of Lord Akbai (Naveen Andrews, Lost), who then kills Sinbad's brother as payback, Sinbad is cursed and must live out his days at sea until he atones for his sins. The twelve-episode series features Orla Brady (Into the Badlands), Elliot Cowan (Da Vinci's Demons), and Dimitri Leonidas (Riviera).
Tess of the D'Urbervilles
Gemma Arterton (Clash of the Titans) stars as the innocent and poverty-stricken Tess Durbeyfield in this four-part adaptation of the novel by Thomas Hardy. Persuaded by her family, Tess attempts to claim kinship with the wealthy D'Urbervilles to gain a portion of the family fortune, but encounters the manipulative Alec D'Urberville (Hans Matheson, The Tudors) instead. She later marries farmer Angel Clare (Eddie Redmayne, The Theory of Everything), but theirs is not a happily-ever-after ending.
The Tenant of Wildfell Hall
Adapted from the novel by Anne Brontë, this three-part drama stars Tara Fitzgerald (Game of Thrones) as Helen, the enigmatic widow and new tenant of the titular Elizabethan mansion. Because she lives in seclusion with her young son, Helen becomes the focus of local gossip, causing the smitten Gilbert Markham (Toby Stephens, Lost in Space) to believe his friend Mr. Lawrence (James Purefoy, Hap and Leonard) is courting her. To set Gilbert straight, she allows him to read her diary, which reveals details of her marriage to the callous Arthur Huntingdon (Rupert Graves, Sherlock).
Tom Jones
Max Beesley (Jamestown) stars as the eponymous character in this five-part dramedy based on the novel by Henry Fielding. As a young man, Tom falls in love with neighbor's daughter Sophia (Samantha Morton, Rillington Place), but she is engaged to Mr. Blifil (James D'Arcy, Agent Carter). So Tom leaves to find his fortune while Sophia tries to escape marrying Blifil, and they have misadventures and misunderstandings until the story wraps up with a happy ending.
Vanity Fair (1998)
Frances Grey (Ordeal by Innocence) plays the good-natured and naïve Amelia Sedley to Natasha Little's (Case Histories) manipulative and smart Becky Sharp in this adaptation of William Makepeace Thackeray's brilliant novel satirizing early 19th-century British society. The six-episode series features Philip Glenister (Outcast), Nathaniel Parker (Inspector Lynley Mysteries), Tom Ward (Silent Witness), Anton Lesser (Endeavour), and David Bradley (The Strain). (In case you missed it, the eight-part 1987 version was added to Prime Video back in April.)
The Way We Live Now
David Suchet (Agatha Christie's Poirot) leads the cast of this drama, based on the satirical novel by Anthony Trollope, as the unscrupulous foreign financier Augustus Melmotte. Matthew Macfadyen (Ripper Street) plays broke gambler Sir Felix Carbury, who plots to marry Melmotte's heiress daughter Marie (Shirley Henderson, Harry Potter) for her dowry, while honest engineer Paul Montague (Cillian Murphy (Peaky Blinders) has love life troubles and soon starts to suspect there's something fishy going on with Melmotte's new railroad scheme. The six-part series features Paloma Baeza (MI-5), Maxine Peake (The Village), and Miranda Otto (Rake).
__________________

Add your comments on our Facebook and Twitter pages.
Share this post/page.

33 BBC Limited Series Being Made Available on Prime Video