After the first season racked up a consolidated audience of 6 million viewers for BBC One, the channel has commissioned Series 2 of the medical thriller Trust Me.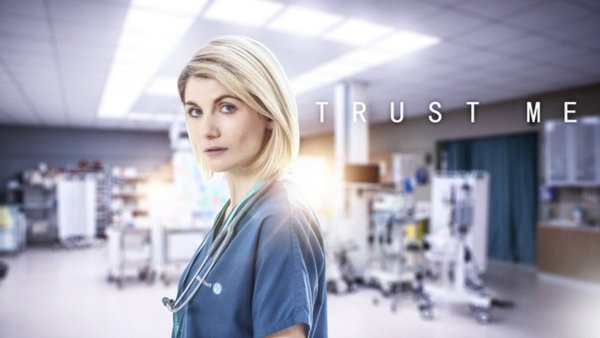 The second season of Trust Me will consist of four episodes and feature a new cast and storyline from those of Series 1.
Set in the neurological unit of South Lothian Hospital, the new narrative follows Captain James "Jamie" McKay, the sole survivor of a shock enemy attack on tour in Syria. Recovering from a spinal injury that has left him barely able to move and battling the psychological scars from losing his friends, he faces a new enemy as people on the ward die unexpectedly around him. But is the threat real or imagined?
The first season stars Jodie Whittaker (Broadchurch, The Smoke), who we'll see as the first female Doctor in Doctor Who later this year. She plays Cath Hardacre, a divorced mum and a dedicated nurse whose whistle-blowing gets her the sack from a hospital in Sheffield. With a deadbeat ex-husband and no foreseeable way to support herself and her young daughter, Cath confides in her best friend, Dr. Alison "Ali" Sutton (Andrea Lowe, DCI Banks).
In Alison's response lies a cautionary tale: Be careful what you say, because someone could take it literally and far beyond what you intended. What she says is this:
"Anything you ever need from me, and I mean anything, and it's yours."
What Cath needs is a new identity, so she steals Ali's, along with a copy of Ali's CV, and gets a job as an A&E doctor at a hospital in Edinburgh. Only she is ill-equipped to handle the demands of emergency care medicine as a doctor. Cath is also under near-constant threat of her secret life as Ali being exposed, especially after the journalist she had contacted back in Sheffield resurfaces in her life, asking for more details about her last hospital for a story.
If you haven't watched Trust Me yet, it's streaming in the US on Hulu and in the UK on Amazon Video.
Trust Me is created and written by Dan Sefton (Delicious, The Good Karma Hospital) and produced by RED Production Company (Happy Valley, Scott & Bailey).
Stay tuned for updates about the cast and premiere date.
__________________

Add your comments on our Facebook and Twitter pages.
Share this post/page.

Trust Me: Medical Thriller Gets Second Season