The apocalypse is coming, sooner than anyone thinks. Such is the sci-fi premise of the crime thriller Hard Sun, a co-production of the BBC and Hulu.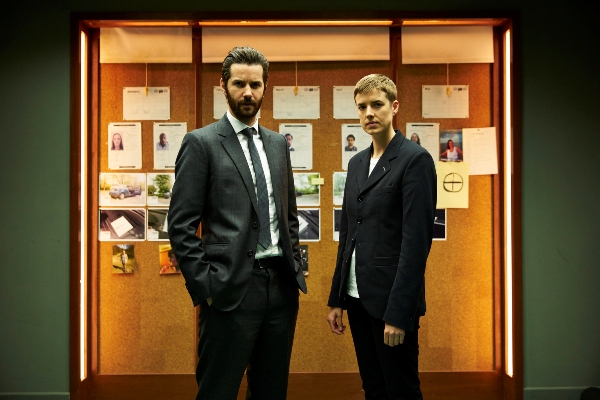 Two-time Emmy® nominee Neil Cross (Luther, MI-5) created and wrote Hard Sun, and there are shades of both Luther and MI-5 in this six-part series.
It stars Jim Sturgess (Close to the Enemy, Feed the Beast) as DCI Charlie Hicks and Agyness Deyn (The White King, Pusher) as DI Elaine Renko. He's a family man and a corrupt cop who leads a team of detectives in London. She's a damaged single mum and an incorruptible cop who joins the team as his new partner, following the murder of his last one. As the series unfolds, we learn that both have secrets and that neither plays by the rules when their families are at stake.
Hicks and Renko's first case together involves the death of a computer hacker, and the investigation leads to their receipt of a flash drive that contains top-secret government information about the "extinction level event" code-named Hard Sun. Yup, we're talking the end of the world, which will occur in five years. (Hence the show's theme song, "Five Years," by the late, great David Bowie.)
What's more, the detective duo finds out first hand just how far a team of MI-5 agents, led by Grace Morrigan (Nikki Amuka-Bird, Luther, Five Days), will go to get that flash drive and to keep Hard Sun a secret from the public.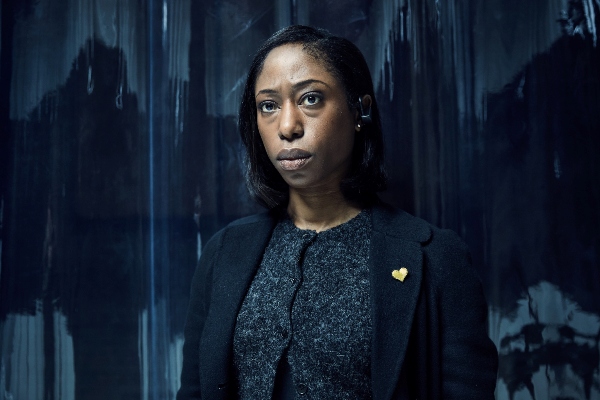 Except it doesn't stay a secret.
Despite the UK government's efforts at damage control, certain members of its citizenry aren't buying what the powers that be say about Hard Sun.
So begins a one-man murder spree.
Followed by another that has more far-reaching consequences.
And while Hicks and Renko are on the hunt for the killers together, they also are conducting separate searches — his for the one thing he believes will protect his family, hers for the one thing she believes will protect her son.
Had I been able to, I probably would have binge-watched the entire season's worth of screeners in one sitting, but doing it in two is still saying something.
The threads in the narrative were intriguing and the storytelling alternated mostly between violent action and psychological suspense. However it was the performances of Jim Sturgess, Agyness Deyn, and Nikki Amuka-Bird that kept me glued to the telly. I don't remember the last time I despised a character as much as I did Amuka-Bird's ice-cold, cruelly manipulative, and utterly despicable Morrigan. While I initially felt inclined to dislike Sturgess' smug Hicks, his vulnerability proved charismatic. And Deyn's standout performance as Renko, a badass cop and fiercely protective mother, is unmissable.
The series features Derek Riddell (Gunpowder, The Missing), Jojo Macari (Endeavour), Varada Sethu (Doctor Foster), Adrian Rawlins (Girlfriends), Owain Arthur (Babylon), Joplin Sibtain (No Offence), Lorraine Burroughs (DCI Banks), and Aisling Bea (The Fall), as well as Ukweli Roach (Blindspot), Richard Coyle (The Collection), and Dermot Crowley (Luther).
Hard Sun, a Hulu Original Series, premieres in the US tomorrow, Wednesday, March 7, exclusively on Hulu.
__________________

Add your comments on our Facebook and Twitter pages.
Share this post/page.

Hard Sun: High-Intensity Crime Thriller Premieres in the US