Amazon dropped 20 titles from the BBC's archives into Prime Video a couple days ago, giving US viewers several days worth of adapted works to watch.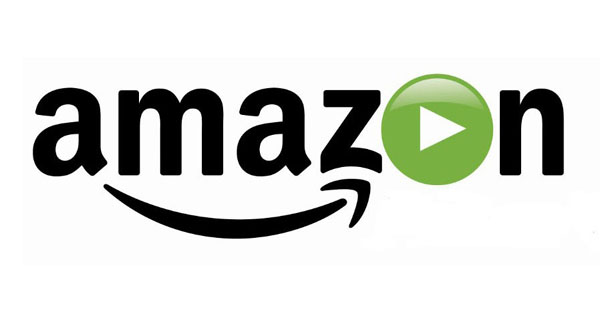 From Shakespeare's plays to 19th- and 20th-century novels, from love stories to ghost stories, many of the adaptations below feature actors who have gone on to become British TV favorites and huge Hollywood stars.
Alice in Wonderland — Who doesn't know the novel Alice's Adventures in Wonderland by Lewis Carroll? What you may not be familiar with is this 1986 BBC adaptation of the fantasy story, which stars Kate Dorning (The Agatha Christie Hour) as Alice.
BBC Television Shakespeare: As You Like It — Oscar® and Emmy® winner Helen Mirren (The Queen, Prime Suspect) stars as in this 1978 adaptation of William Shakespeare's comedy as Rosalind, who flees to the forest disguised as Ganymede, a man, to find her banished father, while also advising the clueless Orlando (Brian Stirner, Poldark) on how to woo Rosalind. Costars include James Bolam (New Tricks) and Clive Francis (The Crown).
BBC Television Shakespeare: Comedy Of Errors — Michael Kitchen (Foyle's War) has double duty playing twins Antipholus of Ephesus and Antipholus of Syracuse, as does Roger Daltrey (Tommy), who plays their respective servants Dromio of Ephesus and Dromio of Syracuse, in this 1983 version of Shakespeare's comedy, in which mistaken identities lead to misunderstandings, mishaps, and more.
BBC Television Shakespeare: King Lear — The King of Britain descends into madness while those loyal to him suffer pain and death in Shakespeare's tragedy. In the BBC's 1982 adaptation, Brenda Blethyn (Vera), Penelope Wilton (Downton Abbey), and the late Gillian Barge (Anna Karenina) portray King's Lear's daughters, and Anton Lesser (Endeavour) and Michael Kitchen (Reckless) play Edgar and Edmund, the Earl of Gloucester's legitimate and bastard sons, respectively.
BBC Television Shakespeare: Much Ado About Nothing — Kenneth Branagh's big screen adaptation of this comedy was released nine years after the BBC's 1984 version, which stars Robert Lindsay (My Family) as Benedick and Cherie Lunghi (Unforgotten) as Beatrice, sarcastic frenemies who secretly love each other to bits.
BBC Television Shakespeare: Othello — This 1981 adaptation of the Shakespearean tragedy stars Academy Awards® winner Anthony Hopkins (The Silence of the Lambs) as the eponymous jealous Moor and Venetian army general; the late, great Oscar® nominee Bob Hoskins (Mona Lisa) as Othello's devious and traitorous ensign Iago; and Screen Actors Guild Awards winner Penelope Wilton (The Best Exotic Marigold Hotel) as Othello's ill-fated wife Desdemona.
BBC Television Shakespeare: Romeo and Juliet — This 1978 adaptation of the tragedy about the star-crossed lovers stars Patrick Ryecart (Poldark) as Romeo of the House of Montague and Rebecca Saire (Love in a Cold Climate) as Juliet of the House of Capulet. Costars include Anthony Andrews (Brideshead Revisited) as Romeo's friend Mercutio and, in his first non-theatre role, the late, great Golden Globe® winner Alan Rickman (Harry Potter) as Juliet's cousin Tybalt.
BBC Television Shakespeare: Taming Of The Shrew — You know Oscar® nominee John Cleese (A Fish Called Wanda) for his comedic work in Monty Python's Flying Circus and Fawlty Towers, but did you know it extends to Shakespeare, too? In this 1980 adaptation of the Bard's comedy, Cleese plays Petruchio, the suitor who marries and then tames Katherine, his shrew of a wife, played by Sarah Badel (The Irish R.M.).
Beau Geste — Adapted from the novel of the same name by P.C. Wren, this 1982 miniseries follows the adventures of three English brothers — Michael 'Beau' Geste (Benedict Taylor, Vanity Fair), Digby Geste (Anthony Calf, New Tricks), and John Geste (Jonathon Morris, The Prisoner of Zenda, see below) — enlistees in the French Foreign Legion.
Dombey and Son — Julian Glover (Game of Thrones) stars in this 1983 miniseries, based on the novel by Charles Dickens, as Paul Dombey, the wealthy owner of a shipping company desperate for a son to carry on the business. He gets his son, but loses his wife soon after the birth, and years of abuse toward his daughter Florence (Lysette Anthony, Hollyoaks) forces her to flee him. But all is not lost for Dombey…
Fanny by Gaslight — Based on Michael Sadleir's novel of the same name, this 1981 miniseries follows the story of Fanny Hooper (Chloe Salaman, Agatha Christie's Poirot), a young, orphaned woman whose life unfolds in the midst of prostitution and perversion in Victorian London. Michael Culver (Cadfael) and David Robb (Downton Abbey) also feature in the drama.
Great Expectations — This classic novel by Charles Dickens is so beloved that the BBC adapted it twice for television. The 1981 miniseries stars the late Gerry Sundquist (The Last Days of Pompeii) as orphan Pip, Stratford Johns (Neverwhere) as escaped convict Abel Magwitch, the late Joan Hickson (Agatha Christie's Miss Marple) as jilted bride Miss Havisham, and Sarah-Jane Varley (Howards' Way) as the cold-hearted Estella. In these roles in the four-part 1999 version are Ioan Gruffudd (Liar), BAFTA Nominee Bernard Hill (A Very Social Secretary), Oscar® nominee Charlotte Rampling (45 Years), and Justine Waddell (Wives and Daughters).
Henry IV: Parts 1 & 2 — In this 1995 version of the Bard's history plays, BAFTA nominee Ronald Pickup (The Best Exotic Marigold Hotel) stars as King Henry IV, whose reign is plagued by guilt, rebellion, and problems with his son Prince Hal (Jonathan Firth, Middlemarch) behaving less than regally in his association with lowlife Falstaff (David Calder, The Moonstone). Costars include Roger Allam (Endeavour) as Richard II, Corin Redgrave (The Forsyte Saga) as Worcester, BAFTA nominee Rufus Sewell (Victoria) as Hotspur, and John Woodvine (The Crown) as Warwick.
A Midsummer Night's Dream — Russell T Davies (Doctor Who) gives Shakespeare's comedy a modern, special effects-filled re-telling in this 2016 adaptation, which stars BAFTA nominees John Hannah (Four Weddings and a Funeral) as Theseus, Duke of Athens, and Maxine Peake as fairy queen Titania. Costars include Nonso Anozie (Game of Thrones) as fairy king Oberon and BAFTA winner Matt Lucas (Little Britain) as the donkey-headed Bottom.
The Other Boleyn Girl — Based on the first book in the "Plantagenet and Tudor" series of historical novels by Philippa Gregory, this 2003 adaptation stars Natascha McElhone (Solaris) as Mary Boleyn, sister of Anne Boleyn (Cannes Film Festival winner Jodhi May, A World Apart), lover of King Henry VIII (Emmy® nominee Jared Harris, Mad Men), and pawn in her family's ambitions.
The Prisoner of Zenda — Malcolm Sinclair (Pie in the Sky) plays the dual roles of King Rudolf V of Ruritania, the titular captive, and his lookalike distant cousin and political stand-in Rudolf Rassendyll, in this 1984 adaptation of the romance and adventure tale by Anthony Hope. Costars include Nicholas Gecks (Doctor Who), George Irving (Holby City), Pauline Moran (Agatha Christie's Poirot), Jonathon Morris (Beau Geste), Victoria Wicks (Drop the Dead Donkey), and John Woodvine (Hebburn).
The Rainbow — In this 1988 adaptation of the D. H. Lawrence novel, Imogen Stubbs (Death in Paradise) stars as Ursula Brangwen, who grows from a teenager into womanhood while struggling to find fulfillment and love in the changing world of late 19th and early 20th-century England. Costars include the late, great Emma Chambers (The Vicar of Dibley), Clare Holman (Inspector Lewis), and Martin Wenner (Shetland).
The Talisman — Adapted from the second "Tales of the Crusaders" novels by Sir Walter Scott, this 1980 miniseries stars Patrick Ryecart (Poldark) as Scottish knight Sir Kenneth in a tale of chivalry and intrigue set during the Third Crusade. Costars include Stephan Chase (Maleficent), Lynn Clayton (Girl Missing), and Damien Thomas (Wish me Luck).
The Turn of the Screw — Before playing Lady Mary, Emmy® nominee Michelle Dockery (Downton Abbey) starred in this 2009 TV movie based on the novella by Henry James. She plays Ann, an inexperienced and sexually-repressed governess hired to look after brother-and-sister orphans by their uncle (Mark Umbers, Home Fires). At his country manor Ann sees ghostly figures that unsettle and lead her to believe something malevolent is stalking the children. This version features BAFTA nominee Nicola Walker (Last Tango in Halifax) and two more Downton alums: Dan Stevens (Legion) and BAFTA nominee Sue Johnston (The Royle Family).
__________________
Add your comments on our Facebook and Twitter pages.
Share this post/page.

20 BBC TV Adaptations Now Streaming on Prime Video in the US