If you have a valid library card, then you might be able to take advantage of the Kanopy streaming service for your international TV fix.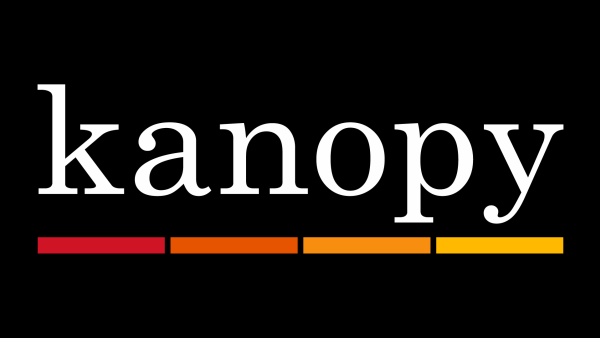 Many of you probably already have a library card and know that you can borrow DVDs of British TV programs, as available, for free. You might also know about Kanopy, but for folks who don't, here's an overview.
Kanopy, which has been around since 2008, launched its streaming service a few years later and is now a benefit for many US-based library card holders and university students in the US, UK, Australia, New Zealand, and Canada.
On the library side, Kanopy is currently available in 237 library systems and more than 2,150 individual public library locations across the US. Major cities include Los Angeles, New York City, Brooklyn, Columbus, Austin, New Orleans, San Francisco, Seattle, Philadelphia, Washington, DC, and Phoenix.
If you hold a valid library card at one of the participating locations, then you can stream on demand and for free a certain number of videos in Kanopy's growing film and TV collection each month. The list of titles and the number of monthly videos you can stream is determined by each library system or location.
My library allows me to stream up to six videos per month. Your library's limit could be anywhere from three to twenty.
As for the British TV titles, I can share with you some of the ones my library offers — and they include some that aren't available on other stateside streaming services, such as The Canterbury Tales (2003), Carrie's War, and This Life (1996).
Also available through my library's Kanopy connection are literary adaptations that include Lark Rise to Candleford, based on the semi-autobiographical trilogy of novels by Flora Thompson, with voice-over narration by Sarah Lancashire (Kiri); The Line of Beauty, based on the Man Booker Prize-winning novel by Alan Hollinghurst and starring Dan Stevens (Downton Abbey); and the Golden Globe-nominated miniseries Little Dorrit, based on the novel by Charles Dickens and starring Claire Foy (The Crown).
Drama series and telefilms from Kanopy include the British-French crime drama The Tunnel and A Poet in New York, the docudrama about the life of Welsh poet Dylan Thomas. And documentaries include Armada: The Untold Story, about Spain's invasion of Britain in 1558; Last Days of Anne Boleyn; and Civilisation, the groundbreaking and Peabody Award-winning documentary by Kenneth Clark that inspired a generation of documentarians and their works, including Civilizations, which premieres tonight on PBS (check your local listings).
But wait, there's (much) more!
Kanopy's primary offerings are its thousands of films (though not all British), including UK productions in The Criterion Collection, such as A Hard Day's Night, the first film starring The Beatles; Hobson's Choice (one of my favorite movies), adapted in 1954 from the comedy play of the same name by Harold Brighouse; and the 1978 big-screen adaptation of the classic Richard Adams novel Watership Down, which features the voice talents of late, great award winners John Hurt (The Elephant Man) and Richard Briers (Monarch of the Glen).
To find out if your library offers Kanopy, visit https://www.kanopy.com/wayf. If it does, great! Simply sign up for the service with your valid library card credentials to access Kanopy's content. No library card? Visit a branch of your area's library system to get one. And then get streaming with Kanopy.
__________________

Add your comments on our Facebook and Twitter pages.
Share this post/page.

Kanopy: Free & On-Demand Video Streaming with Your Library Card