Several Brit TV movies, documentaries, crime dramas and mysteries, and a sci-fi series' holiday special from last year, make their way to US streaming services this month.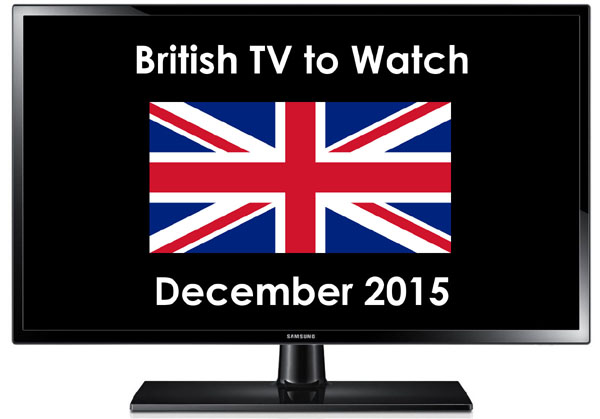 For shows that are debuting in the US this month, read "British TV to Watch in December 2015: Part 1: Christmas Specials, Brokenwood, Luther & More Premieres."
ADDED TO STREAMING SERVICES

A Is for Acid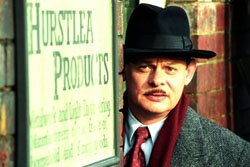 In this made-for-TV movie, Martin Clunes (Doc Martin, Men Behaving Badly) gives a standout performance (and received rave reviews) as serial killer John George Haigh, aka the Acid Bath Murderer, who scammed and murdered several men and women in 1940s London, then disposed of their bodies by dissolving them in acid. Keeley Hawes (Line of Duty), Richard Hope (Poldark), and Celia Imrie (Kingdom) also feature in the film.
A Is for Acid lands on Acorn TV on Friday, 4 December.
Scoop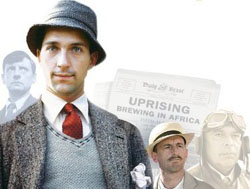 Adapted from Evelyn Waugh's satirical novel, this send-up of the press, politics, and public of the '30s follows the misadventures of William Boot (Michael Maloney, River), a naive nature columnist turned war correspondent after a case of mistaken identity. Sent to cover a revolution in the (fictional) African country of Ishmaelia, the clueless Boot finds no fighting but plenty of suspicious journalists, bizarre bureaucrats, and mysterious persons. Amongst the film's costars are Denholm Elliott (Indiana Jones and the Last Crusade), Donald Pleasence (Halloween), Jack Shepherd (The Politician's Husband), and Tony Haygarth (Where the Heart Is).
Acorn TV adds Scoop to its offerings on Friday, 11 December.
Injustice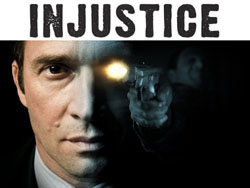 Created and written by Anthony Horowitz (Foyle's War), this five-part miniseries stars James Purefoy (Rome) as a criminal barrister who uproots his family from London to Suffolk after suffering a work-related meltdown. Filled with taut strands about murder, conspiracy, secrets, and guilt, this thriller costars Dervla Kirwan (Ballykissangel), Charlie Creed-Miles (Five Days), and Nathaniel Parker (The Inspector Lynley Mysteries).

Injustice returns to Acorn TV on Monday, 14 December.
Billy Connolly's Route 66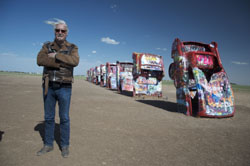 Whether you watched or missed this travelogue on your public TV station, here's another chance to see beloved Scottish comedian and actor Billy Connolly (Quartet) get his Easy Rider on, as he fulfills a lifelong dream and hogs it across the 2488 miles of Route 66 from Chicago, IL, to Santa Monica, CA. Over four episodes, he meets locals, visits sites, and has adventures, all while regaling viewers with stories as only "the Big Yin" can tell them.
Billy Connolly's Route 66 arrives on Acorn TV on Monday, 21 December.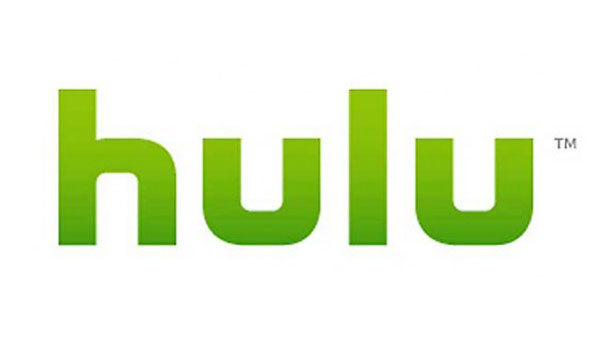 David Beckham: Into The Unknown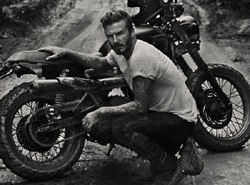 Following his retirement from football after 22 years, David Beckham, People magazine's current "Sexiest Man Alive," traveled with three friends to Brazil for an adventure of a lifetime. This documentary chronicles their journey, first by plane from London to Rio de Janeiro, then by motorbike and boat into the depths of the Amazonian rainforest, where local guides introduce them to indigenous tribes and remote communities.
David Beckham: Into The Unknown arrives on Hulu today, 1 December. (Hulu's Showtime premium add-on is required for viewing.)
Scott & Bailey: Series 4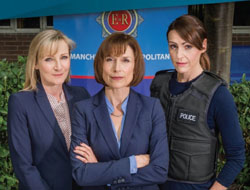 One of British TV's best crime dramas, the fourth season of Scott & Bailey finds detectives Rachel Bailey (Suranne Jones) and Janet Scott (Lesley Sharp) back on speaking terms, up for promotion to Sergeant, and in the thick of eight new cases. Meanwhile, Rachel has a new man, DC Chris Crowley (Danny Webb, Land Girls) has joined Syndicate 9, and DCI Gill Murray (Amelia Bullmore) announces she's retiring. For further details read "Scott & Bailey: Series 4 of Hit Detective Drama Debuts in the US."
Scott & Bailey: Series 4 begins streaming on Hulu on Saturday, 5 December.
New Tricks: Series 11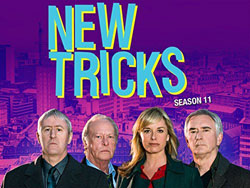 In the penultimate series of this Brit TV fan favorite, the members of UCOS have cold cases to solve and personal issues to resolve, including those between Sasha (Tamzin Outhwaite) and her ex-husband, Gerry (Dennis Waterman) and his daughter and future son-in-law, Steve (Denis Lawson) and his son and ex-wife, and Dan (Nicholas Lyndhurst) and his empty nest syndrome. Read "New Series of Brit Hit New Tricks Debuting Soon" for details.
New Tricks: Series 11 arrives on Hulu on Saturday, 5 December.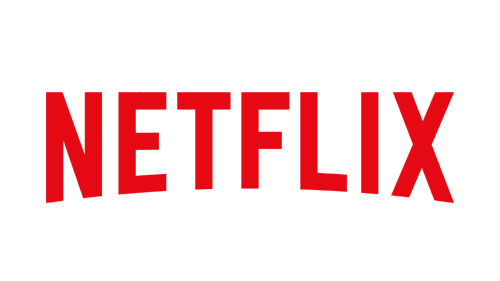 Broadchurch: Series 2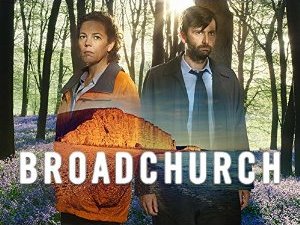 The second outing of this brilliant mystery serial brings more drama into the lives of DI Alec Hardy (David Tennant) and the now-former DS Ellie Miller (Olivia Colman). If the murder trial of Danny Latimer's killer going sideways wasn't bad enough, the main suspect in the Sandbrook case resurfaces in Broadchurch, where the person who gave him his alibi is hiding from him with Hardy's help.
Costarring in Series 2 are Marianne Jean-Baptiste (Without a Trace), Charlotte Rampling (Restless), Eve Myles (Torchwood), James D'Arcy (Agent Carter), Shaun Dooley (The Game), and Lucy Cohu (Ripper Street).
Broadchurch: Series 2 begins streaming today, 1 December, on Netflix.
Detectorists: Series 1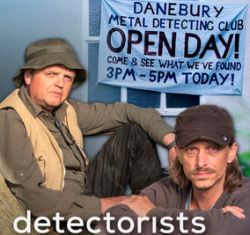 Created, written, and directed by Mackenzie Crook (The Office, Pirates of the Caribbean), the first series of this brilliant show took home the 2015 BAFTA for Best Situation Comedy. In the US it had its national premiere on Acorn TV, followed by its broadcast premiere on these public TV stations.
It follows best mates Andy (Crook) and Lance (Toby Jones, Marvellous, The Hunger Games), hobbyist treasure seekers who are quick to tell the uninformed that they are metal detectorists and their gadgets are metal detectors. While they've found little of value so far, they just know a priceless Saxon hoard is buried somewhere in their part of the Essex countryside.
Detectorists: Series 1 starts streaming today on Netflix.
Gary: Tank Commander: Series 2 & 3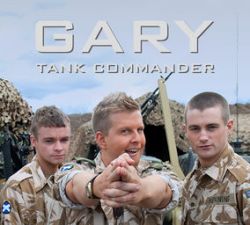 This BAFTA-winning Scottish mockumentary-style comedy made its US debut on Netflix in September with its first series, and made me laugh. A lot. It follows Corporal Gary McLintoch (Greg McHugh, Fresh Meat, Marvellous) and his mates in the British Army after their return home to Midlothian in Scotland from a tour of duty in Iraq.
Gary and co have more misadventures with their units and families in Series 2 and Series 3 of Gary: Tank Commander, both of which are available on Netflix as of today. I haven't watched them yet, but they're in my queue. (Note: Given the heavy Scottish accents, you might want to use the closed captioning or subtitle option.)
Black Mirror: White Christmas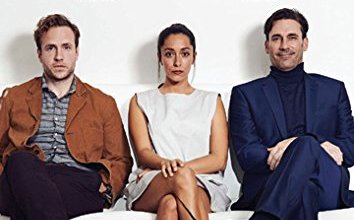 Charlie Brooker's first Christmas special for his International Emmy Award®-winning anthology series demonstrates more of the dark sides of technology. In three interconnected vignettes starring Jon Hamm (Mad Men), Rafe Spall (The Shadow Line), and Oona Chaplin (The Crimson Field), internet access, blocking, cookies, and digital copies take on terrifying new meaning. It's brilliant.
Black Mirror: White Christmas arrives on Netflix on Friday, 25 December.
As of this writing, there are no UK TV shows being added to Amazon Instant Video or Prime Instant Video this month. (However, Amazon did announce its first UK series commission.) Check this page and/or the "British TV Viewing Guide" for updates.
__________________
Add your comments on our Facebook, Google+, and Twitter pages.
Share this post/page.

British TV to Watch in December 2015: Part 2: Black Mirror & Other Shows Added to Streaming Services [UPDATED]