Woo hoo! The detectives of the Manchester Metropolitan Police's Major Incident Team are back, as Scott & Bailey returns to the US with its fourth series.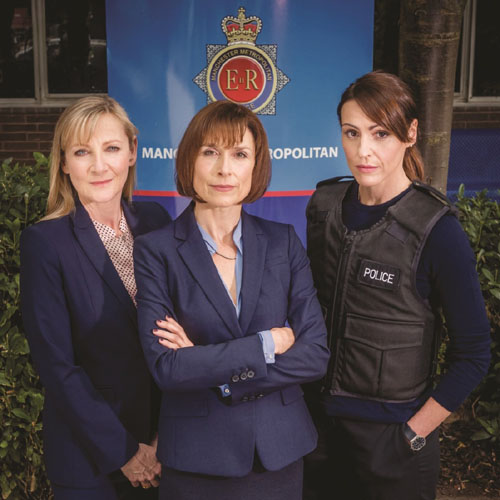 If the BAFTA-nominated Scott & Bailey were to continue for, say, another 10 seasons of brilliant police procedural and contemporary drama storylines, it's probable that the show's millions of fans would be thrilled.
After being introduced to DC Rachel Bailey (Suranne Jones), DC Janet Scott (Lesley Sharp), and DCI Gill Murray (Amelia Bullmore) in the fabulous first season,
 S&B fans on this and the other side of the pond, myself included, wanted more. More of the trio's often messy on- and off-the-job relationships. More of the cases that spanned single episodes to the entire season. More of some of the most authentic conversations uttered on the small screen today. And we got it.
Which brings me to Season 4. The move to another building isn't the only thing that's different about Syndicate 9. Following the events in the heart-pounding Season 3
finale, DC Chris Crowley (Danny Webb, Land Girls), a twice-married granddad, has joined MIT as Kevin Lumb's replacement, and Rachel and Janet have let bygones be bygones and are back to being friends.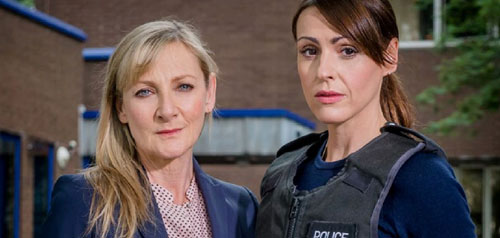 On the personal front, Rachel is in a new relationship, one she's keeping a secret since it's with DCI Will Pemberton (Steve Toussaint, Line of Duty). And her mum, Sharon (Tracie Bennett, Casualty), returns and wreaks havoc. Again. Janet, missing the companionship of married life, wants to date again. She also has problems at home when elder daughter Elise (Olivia Rose Smith) announces she wants to live with her dad and his girlfriend.
Career changes are in the offing, too. With DS Rob Waddington (Danny Miller) on the fast track, his imminent departure from Syndicate 9 means someone else will fill the Sergeant position. Both Janet and Rachel interview for it with the promotion board, and each passes with flying colors. The thing is, Gill, who has career news of her own, must choose which one of the two gets the promotion.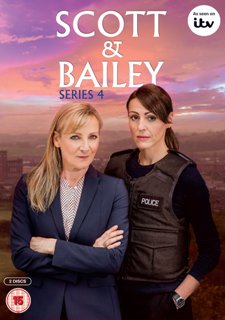 Before Rob leaves and Gill decides, though, the team must find an 18-year-old male who went missing. The investigation leads to the discovery of the body of a woman who disappeared 25 years ago, and for Rob, the re-opened cold case gets personal as Rachel and Janet dig through archives and re-interview witnesses, which open old wounds and reveal long-held secrets.
As the season progresses, MIT tackles more cases, including those involving: a possible hate crime against a gay man found dead in the flat he shared with his husband; the murder at a posh hotel of a woman who may or may not have been a prostitute; the death in hospital of a baby with multiple old and new injuries; the double homicide of a man and his wife, committed in the pub they owned; and a dead man found wedged between rocks on the moors fifteen years after he disappeared, which leads to another death, another shocking discovery, and certain MIT jobs on the line.
Returning to Scott & Bailey are David Prosho as DC Ian Mitchell, Tony Mooney as DC Pete Readyough, Delroy Brown as DC Lee Broadhurst, Pippa Haywood as DSI Julie Dodson, and Judy Holt as pathologist Scary Mary Jackson.
Guest stars include Claire Cooper (Hollyoaks), Lucy Dixon (Waterloo Road), Ellie Haddington (Foyle's War), Carla Henry (Frankie), Andrew Knott (Spooks: Code 9), and Simon Slater (The Bill), amongst others.
Public TV stations begin airing Scott & Bailey: Series 4
on Wednesday, 1 April 2015. Schedules vary by market, so check your local listings or contact the station that serves your area for broadcast dates and times.
__________________
Add your comments on our Facebook, Google+, and Twitter pages.
Scott & Bailey: Series 4 of Hit Detective Drama Debuts in the US