Shows from the UK, New Zealand, and Canada won at the C21 Drama Awards ceremony, held last night at BFI in London.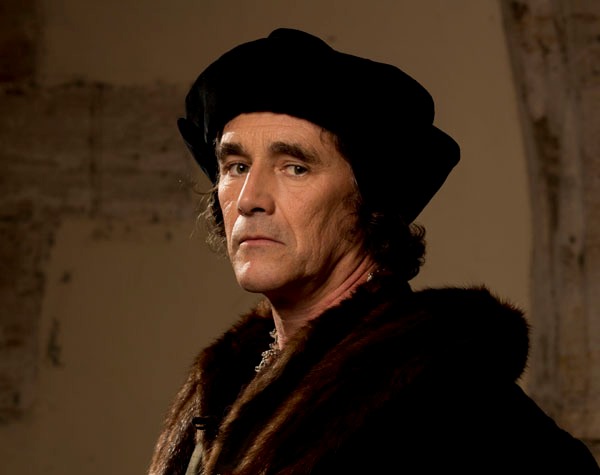 Seventy leading drama commissioners — including Masterpiece's Rebecca Eaton, AMC's Susie Fitzgerald, SundanceTV's Christian Vesper, RTÉ's Dermot Horan and Jane Gogan, S4C's Gwawr Martha Lloyd, ABC TV's Carole Sklan, Nine Network's Andy Ryan and Jo Rooney, TVNZ's Kathleen Anderson and Tina McLaren, CBC Television's Helen Asimakis, and C21Media Chairman David Jenkinson — voted for this year's finalists from amongst more than 200 program submissions.
And the winners are…
Best English-Language Drama
Winner: Wolf Hall (UK)
Follows the rise of Thomas Cromwell (Mark Rylance) in the court of Henry VIII (Damian Lewis)
Other finalists: The Fall (UK), Narcos (US), Poldark (UK), River (UK)
Best TV Movie
Winner: How To Murder Your Wife (New Zealand)

Dark comedy based on the true story of a man's attempts to murder his wife in 1977.
Other finalists: An Inspector Calls (UK), The Marina Cafe (Spain), and Prim, The Murder on Turk Street (Spain)
Best Miniseries
Winner: The Book of Negroes (Canada)
Chronicles a young woman's attempt to secure her freedom in the 19th century following her kidnapping from Africa and enslavement in South Carolina.
Other finalists: The Lost Honour of Christopher Jefferies (UK), Olive Kitteridge (US), Safe House (UK), Viva Hate (Sweden)
Best Consumer Marketing Campaign for a Drama
Winner: Humans (UK/US)

Thriller about human-like robotic servants living amongst humans in a parallel present
Other finalists: Y Gwyll/Hinterland (UK) and Spotless (UK/France)
Best Digital Original
Winner: Dixi (UK)
Short dramedy mystery about a tween's intent to get her social network account back from a hacker, and the realization that a cyber serial killer is on the loose.
Other finalists: Kasim Badass (Norway) and Taxi (Sweden)
Other finalists from the British Commonwealth include:
Peaky Blinders (UK) and Spotless (UK/France) in the Best Casting category
The Fall in the Best Returning Series category
Aidan Turner (Poldark / UK), Christopher Eccleston (Safe House / UK), and Jamie Dornan (The Fall) in the Best Male Performance category
Gillian Anderson (The Fall) and Sharon Rooney (My Mad Fat Diary / UK) in the Best Female Performance category
Winners and finalists on the Euro TV side are detailed in "Sofia Helin, The Bridge, Deutschland 83 Are C21 Drama Awards Winners."
__________________
Add your comments on our Facebook, Google+, and Twitter pages.
Share this post/page.

Wolf Hall, Humans Amongst Winners at C21 Drama Awards