It's time to wrap the maypole and begin watching the more than dozen British TV shows premiering in the US this month, including The Fixer, Mr. Sloane, the third and final season of Moone Boy, and the second season of Penny Dreadful.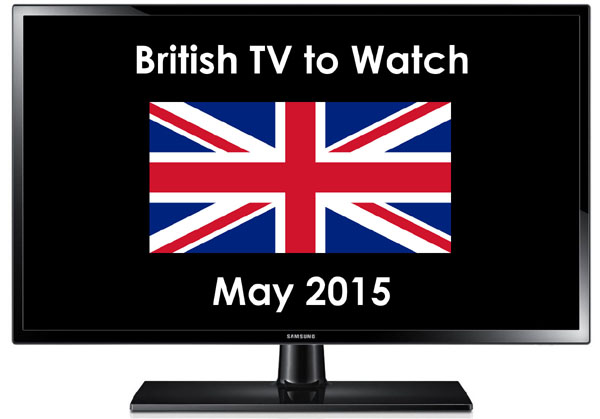 May is chock-full of UK TV shows making their US debuts, including the following programs that start airing today (varies by market) on public television stations across the country.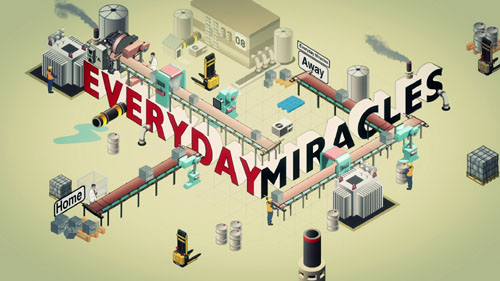 Everyday Miracles — This is such a fun documentary that adults and children alike should get a kick out of it while learning lots of cool stuff. (Who knows? Kids could grow up to be STEM students and professionals because of it!) Presented by engineer and materials scientist Mark Miodownik, this two-parter is all about the miracles of the stuff of everyday life, from foam rubber and plastic, to carbon fiber composite and the 3D printing of human body parts. It's fascinating!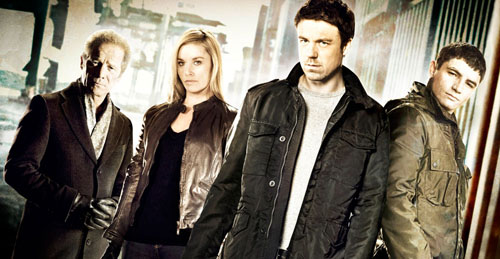 The Fixer — Starring Andrew Buchan (Broadchurch), Jody Latham (Shameless), Peter Mullen (The Fear), and Tamzin Outhwaite (New Tricks), this crime drama is intense. Stories revolve around lead character John Mercer (Buchan), whose release from a life sentence in prison after serving just five years has nothing to do with good behavior but his skills as a killer. For a secret unit within the police that needs them to mete out justice to those who'd escaped it.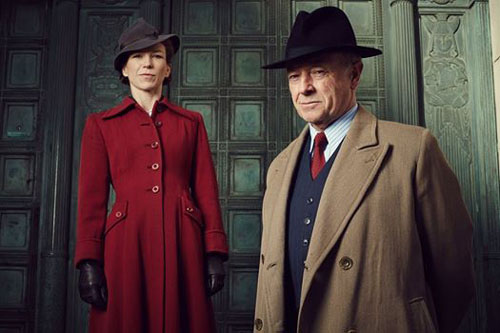 Foyle's War: Series 9 — In this last-ever season of the hit Brit mystery series, MI-5 Senior Intelligence Officer Christopher Foyle (Michael Kitchen) and assistant Sam Wainwright (Honeysuckle Weeks) delve into situations involving international intrigue, corruption, anti-Semitism, and possible traitors within the Special Operations Executive. Two-time Emmy® Award nominee John Mahoney (Frasier) guest stars as a Nazi sympathizer in the first episode, "High Castle."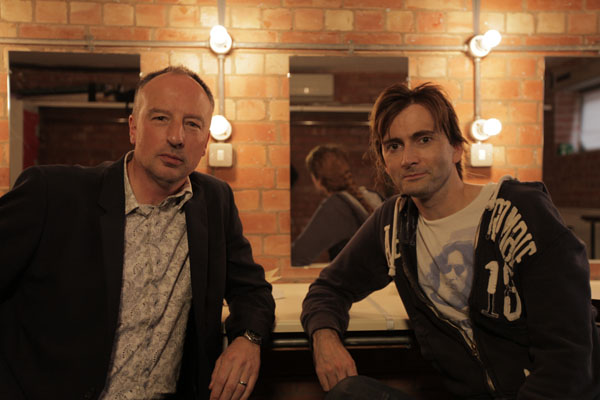 How to Get Ahead — This doc features the various tactics used by courtiers to get ahead of their peers and close to King Richard II, King Louis XIV, and Grand Duke Cosimo de' Medici during the Medieval, Renaissance, and Baroque periods, respectively. In the first episode, presenter Stephen Smith chats with David Tennant (Doctor Who) about Richard, whom the actor portrayed in Shakespeare's Richard II at the Royal Shakespeare Theatre. Smith, alongside Two Fat Ladies' Clarissa Dickson Wright, also cooks up a rabbit dish that was served to Richard back in the day.
Several other British series premiere and/or continue their runs (that began in April) on public TV stations this month, including Jamaica Inn,
an adaptation of Daphne du Maurier's novel starring Jessica Brown Findlay of Downton Abbey (click here for a program summary); the Benedict Cumberbatch sci-fi thriller miniseries The Last Enemy,
originally shown on PBS Masterpiece Contemporary; post-World War I period drama Lilies;
military crime drama Red Cap, starring Tamzin Outhwaite; Seasons 2 and 3 of the Maxine Peake/Rupert Penry-Jones legal drama, Silk,
whose first season aired on PBS Masterpiece Mystery; and Whitechapel,
another Penry-Jones vehicle that screened on BBC America.
As always, check your local listings or contact the station that serves your area for broadcast dates and times. (For Everyday Miracles, How to Get Ahead, and The Last Enemy, contact American Public Television for more information about the titles and station carriage.)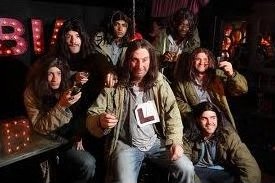 Shameless: Series 10 — New on Netflix today is the penultimate season of the original UK version of Shameless, the International Emmy® nominee and BAFTA winner for Best Drama Series that stars David Threlfall as the misfit (unfit) head of the Gallagher household, Frank Gallagher. Having had a close shave with death, Frank faces another big problem and does the unthinkable: he gets a job. And that's just one of the goings-on in and around Chatsworth.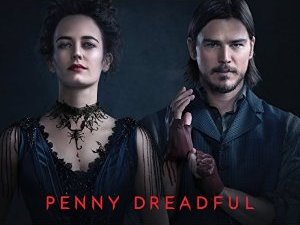 Penny Dreadful: Season 2
— On Sunday, 3 May 2015, at 10 PM ET, the hit supernatural/horror thriller, Penny Dreadful, returns to premium cable channel Showtime for its sophomore season. Vanessa Ives (Eva Green), explorer Sir Malcolm Murray (Timothy Dalton), and werewolf sharpshooter Ethan Chandler (Josh Hartnett) have more battling of evil to do, as spiritualist Evelyn Poole, aka Madame Kali (Helen McCrory), has sinister plans for them. To watch Episode 1, "Fresh Hell," now and for free, head to the Showtime website or YouTube.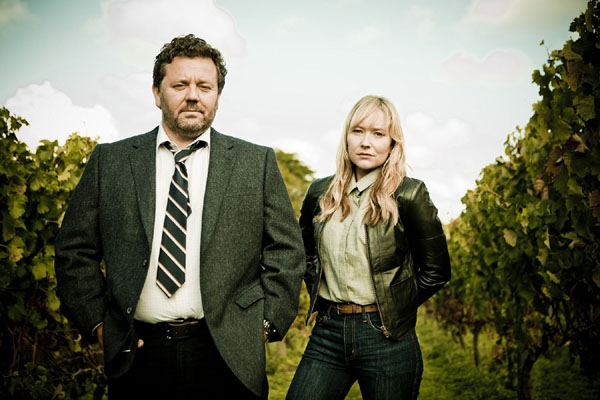 The Brokenwood Mysteries: Season 1
— Acorn TV premieres my new favorite detective drama, The Brokenwood Mysteries, on Monday, 4 May 2015. This quirky, humorous, twisty-turny mystery series hails from New Zealand, and features an awesome country music soundtrack. (My review is coming soon.)
Rebus: Series 2-4
— Also debuting on Acorn TV on the 4th of May are Series 2-4 of this Scottish crime drama adapted from the novels by bestselling author Ian Rankin. Unlike the four episodes in Series 1
 that starred John Hannah (also streaming at Acorn TV), these ten star Ken Stott as the titular Edinburgh-based DI John Rebus.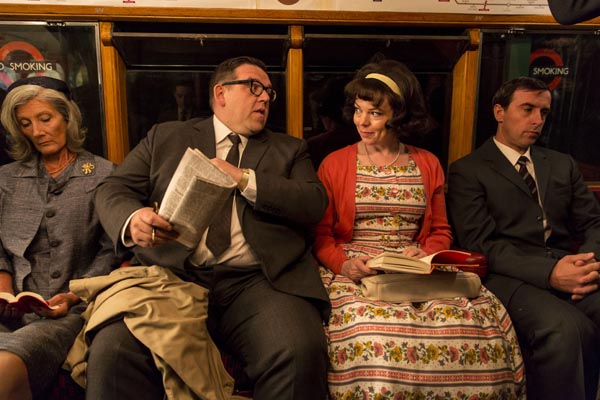 Mr. Sloane — This bittersweet UK comedy-drama starring Nick Frost and Olivia Colman, written, executive produced, and directed by Emmy® Awards winner Robert B. Weide (Curb Your Enthusiasm), has its US national broadcast premiere on KCET on Thursday, 7 May 2015, at 10 PM PST, and on Link TV on Sunday, 17 May 2015, at 8 PM EST/9 PM PST. For additional details about episode air dates and streaming options, plus my interview with Robert B. Weide, click here.
Murdoch Mysteries: Season 8
— On Monday, the 11th of May, Acorn TV debuts a new season of the popular Canadian period mystery series starring Yannick Bisson as Detective William Murdoch. (By the way, The Murdoch Mystery Movies, starring the delish Peter Outerbridge of Orphan Black and ReGenesis as Murdoch and Colm Meaney of Hell on Wheels and Star Trek: TNG as Inspector Brackenreid, just began streaming on 27 April.)
Moone Boy: Series 3 — And on Wednesday, 13 May 2015, Hulu exclusively premieres the third and final season of the International Emmy® Best Comedy Award winner, Moone Boy.
Enjoy the May Brit TV premieres!
__________________
Add your comments on our Facebook, Google+, and Twitter pages.
British TV to Watch in May 2015: The Fixer, Mr. Sloane, Moone Boy, Penny Dreadful, and More