Pluto TV, the free ad-supported streaming platform, currently has nearly four dozen British TV titles available for on-demand viewing in the US, including 13 exclusives.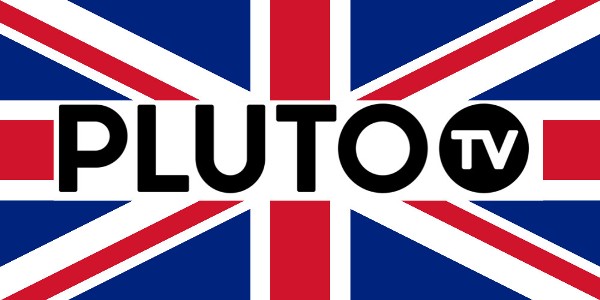 Following its deal with BBC Studios back in the spring, Pluto TV has been steadily adding British TV content to its free live TV offerings, including the Midsomer Murders, Doctor Who and Antiques Roadshow channels, as well as the dedicated British TV channel.
There are plenty of shows from the UK on the live British TV channel, many of which are also available in the British TV section of Pluto TV's on-demand offerings.
As of this writing, Pluto TV has 47 shows from the UK, Ireland, and Australia in its British TV on-demand section, of which 13 are currently exclusive to this streaming service, including: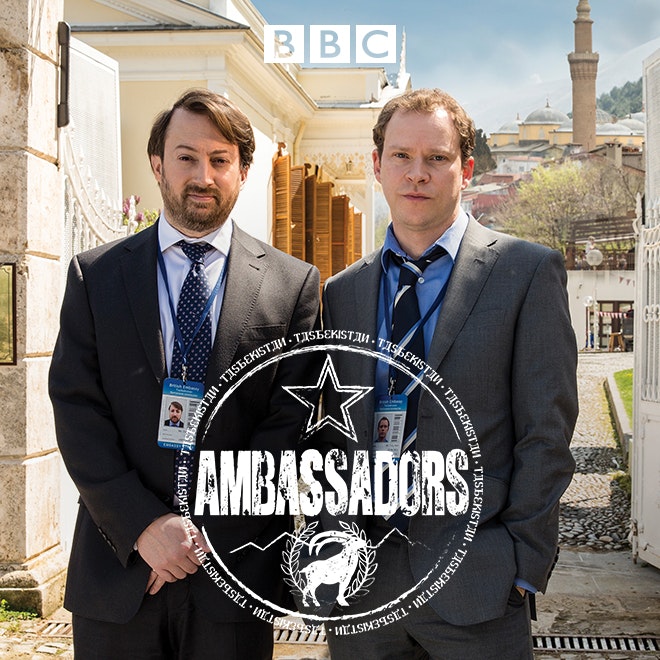 Ambassadors
David Mitchell (Upstart Crow) and Robert Webb (Back) star in this three-episode comedy-drama about the staff at the British Embassy in the fictional Central Asian nation of Tazbekistan. Mitchell plays Ambassador Keith Davis, and Webb plays Deputy Head of Mission Neil Tilly. Costars include Keeley Hawes (Bodyguard), Matthew Macfadyen (Ripper Street), Susan Lynch (Save Me), Amara Karan (Stan Lee's Lucky Man), and Tom Hollander (The Night Manager).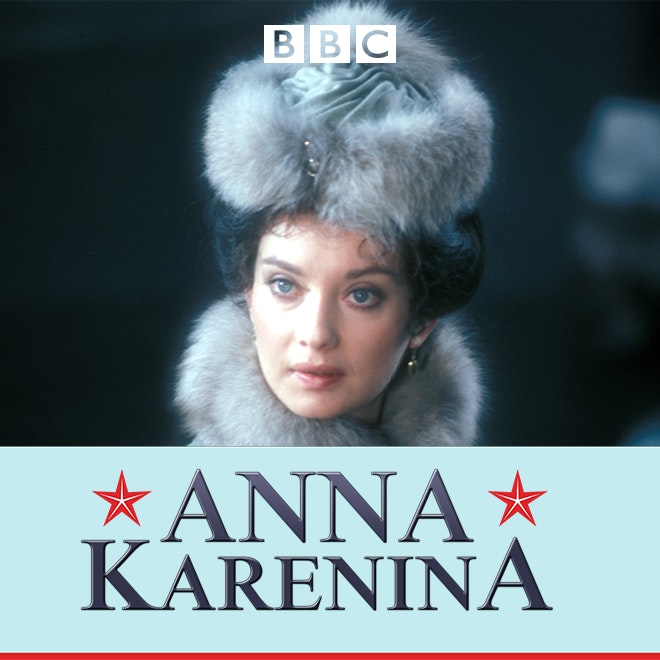 Anna Karenina (1977)
Based on Leo Tolstoy's masterpiece, this Emmy®-nominated limited series is an epic tale of passion, betrayal, and the search for happiness. The 10-part adaptation set in 1870s Imperial Russia stars Nicola Pagett (Upstairs, Downstairs) as Anna, a beautiful young woman trapped in a loveless marriage to the much older Karenin (Eric Porter, The Forsyte Saga). After she meets debonair cavalry officer Count Vronsky (Stuart Wilson, The Age of Innocence) on a Moscow train platform, the two embark on an affair and their lives are forever changed.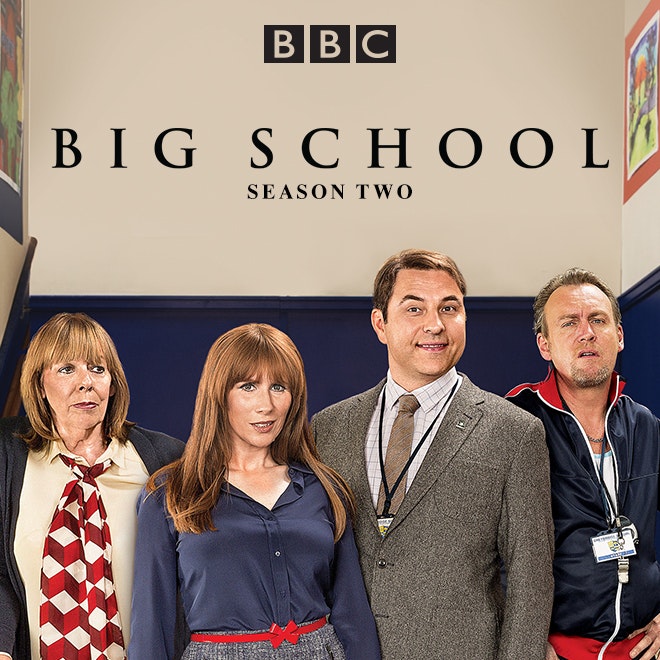 Big School: Seasons 1-2 (Complete)
Set at the fictional Greybridge Secondary School, this sitcom follows chemistry teacher Keith Church (David Walliams, Partners in Crime), who falls for Sarah Postern (Catherine Tate, Doctor Who), the new French teacher who's also getting attention from sports teacher Trevor Gunn (Philip Glenister, Living the Dream). Working alongside them are headteacher Ms. Baron (Frances de la Tour, Vicious), music teacher Mr. Martin (Daniel Rigby, Flowers), drama teacher Mrs. Klebb (Joanna Scanlan, No Offence), geography teacher Mr. Barber (Steve Speirs, Upstart Crow), and head of science Mr Hubble (James Greene, Hunderby).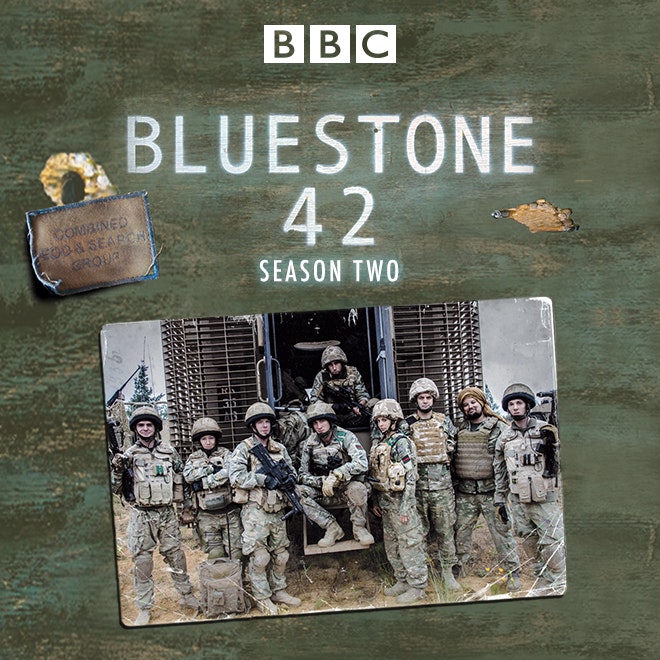 Bluestone 42: Seasons 1-3 + 2013 Christmas Special (Complete)
This comedy-drama about a British bomb disposal unit in Afghanistan revolves around the soldiers — their relationships, the military bureaucracy they encounter, the deadly situations they are required to defuse, and more. The ensemble cast features Tony Gardner (Last Tango in Halifax), Stephen Wight (The Paradise), Jamie Quinn (Still Game), Katie Lyons (Manhunt), Kelly Adams (Mr. Selfridge), and Matthew Lewis (Harry Potter).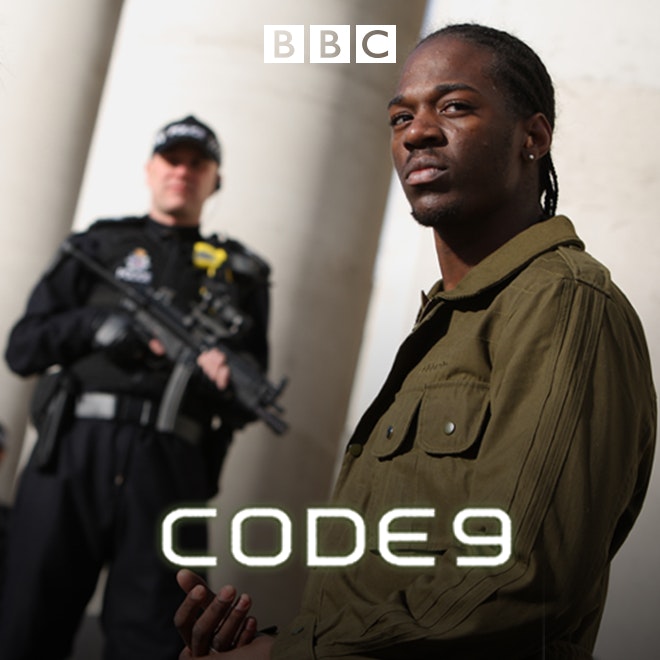 Code 9
A spin-off of the hit series MI-5, this spy drama follows young recruits in Her Majesty's Security Service in the aftermath of a major terrorist bombing after the 2012 Olympic Games in London. Making up this new breed of MI5 agents are former mathematician Charlie Green (Liam Boyle, Scott & Bailey), ex-police office Rachel Harris (Ruta Gedmintas, His Dark Materials), former psychology student Kylie Roman (Georgia Moffett, In the Dark), doctor-turned-team medic Rob Sullivan (Andrew Knott, White Dragon), reformed criminal Jez Cook (Heshima Thompson, Prime Suspect), and entrepreneur Vik Kamath (Christopher Sompson, The Good Karma Hospital).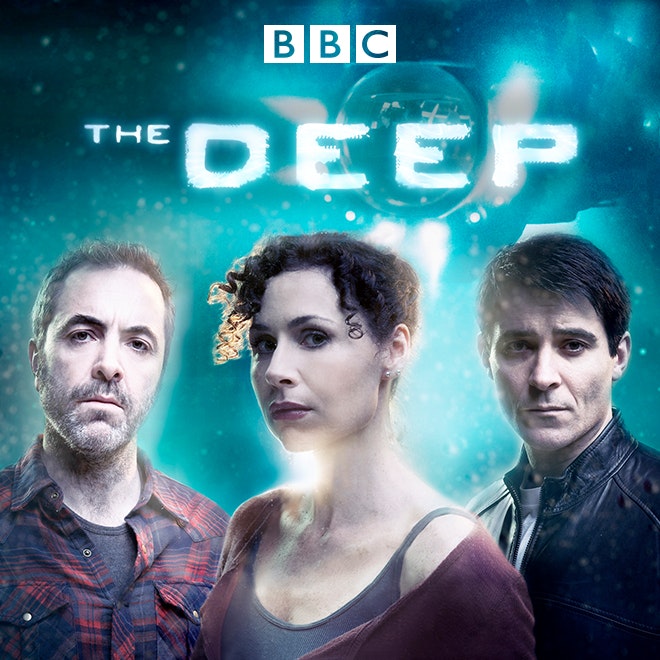 The Deep
This five-part drama follows the crew of the research submarine Orpheus, who are on a mission to locate a new source of bio-fuel in the Arctic Ocean after the submarine Hermes vanished six months earlier. Joining Captain Frances Kelly's (Minnie Driver, Speechless) crew is Clem Donnelly, an engineer whose wife Catherine (Orla Brady, Into the Badlands) was aboard the Hermes. Soon things on board the Orpheus go very, very wrong. Costars include Goran Visnjic (Timeless), Sacha Dhawan (In the Club), Tobias Menzies (Outlander), Sinéad Cusack (Marcella), and Tom Wlaschiha (Game of Thrones).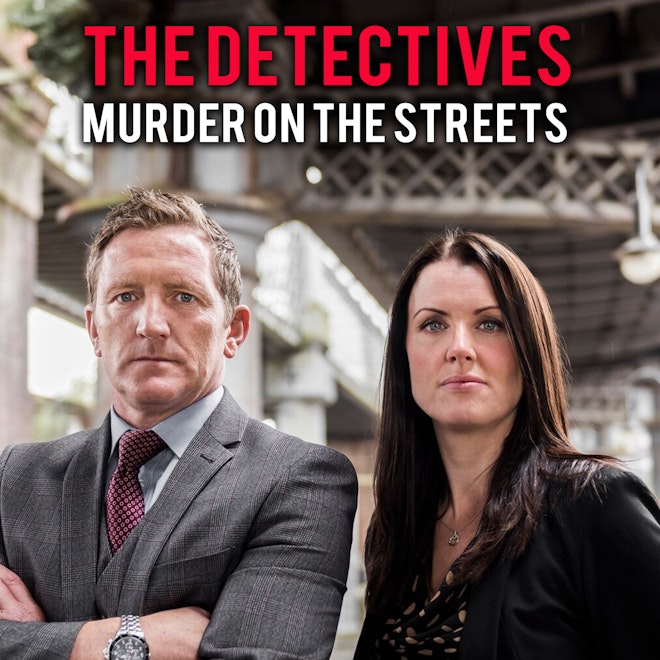 The Detectives: Murder on the Streets: Season 2

Narrated by actor Shaun Dooley (Gentleman Jack), this documentary series follows over the course of a year the detectives with the Greater Manchester Police's Major Incident Team as they investigate complex cases. In Season 2, the GMP's MIT launches a murder investigation after a body is discovered beneath a railway bridge close to the city center. Another case involves a man in Bolton who's gone missing; the MIT opens a murder inquiry even though no body has been found.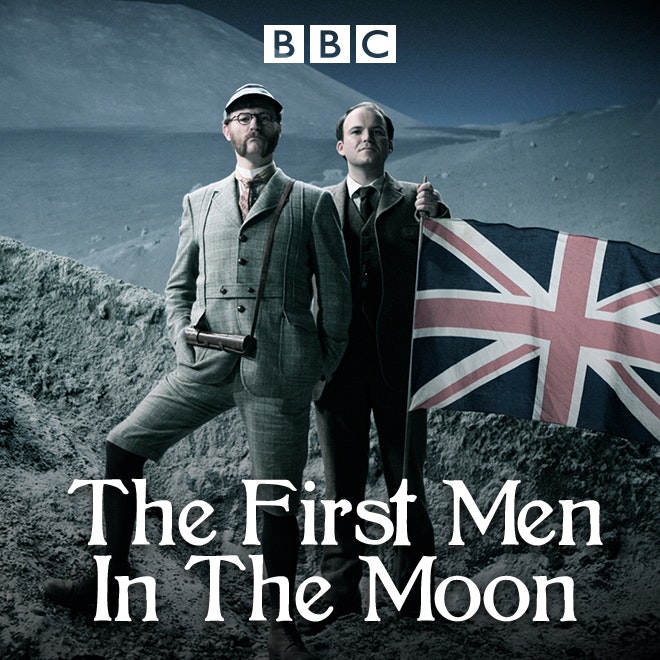 The First Men in the Moon
Adapted from H.G. Wells' novel of the same name, this made-for-TV sci-fi movie stars Rory Kinnear (Count Arthur Strong) as Bedford, an old man who recounts his story of being the first man in the moon to a young boy on the day of the Apollo moon landing in 1969. Sixty years earlier, he was a writer who met Professor Cavor (Mark Gatiss, Sherlock), the inventor of a gravity-defying substance. With it they build a sphere that takes them to the Moon, where they are captured by the Moon's inhabitants. Bedford escapes, Cavor chooses to stay, and the rest is heretofore untold history.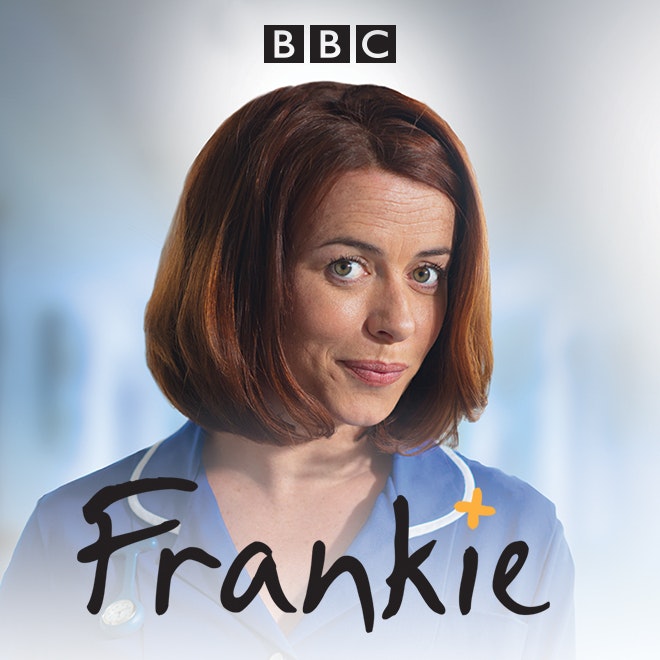 Frankie
Eve Myles (Torchwood) stars in this drama (one of my favorite Brit TV premieres in the US in 2014) as Frankie Maddox, the energetic team leader of a group of district nurses in Bristol. She pays more attention to her patients than her cop boyfriend Ian (Dean Lennox Kelly, Jamestown), sings and dances with abandon in her flat, and talks at the BBC Radio 2 DJ in her car. And at the office, reprimands from her boss Zoe (Jemma Redgrave, Doctor Who) happen daily, and the situations her colleague Andy (Derek Riddell, Gentleman Jack) saves her from occur just as often.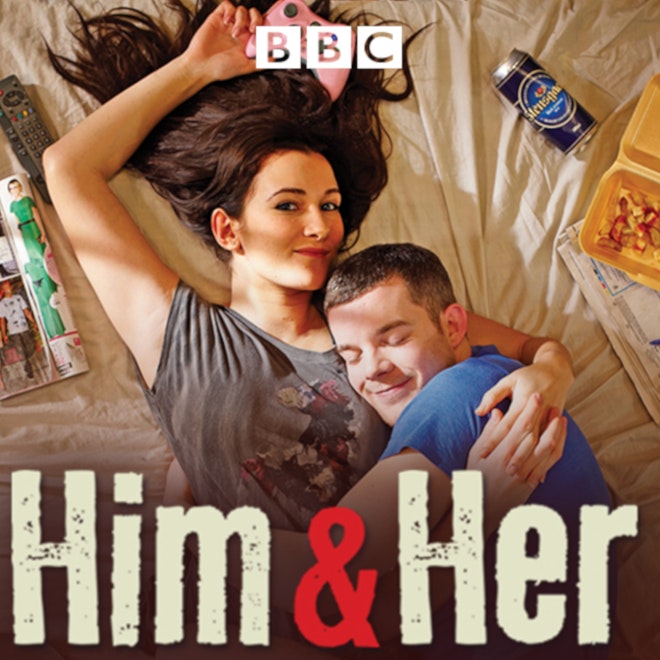 Him & Her: Seasons 1-4 (Complete)

Russell Tovey (Years and Years) and Sarah Solemani (No Offence) star in this BAFTA award winner for Best Situation Comedy as Steve and Becky, two lazy, working class, twenty-something lovers who'd love nothing better than to spend their days in his flat doing whatever (read: nothing). (Every episode of the first three seasons take place in the flat only.) But they can never get any peace because folks keep popping over, like the neighbor Dan (Joe Wilkinson, After Life) and Becky's sister Laura (Kerry Howard, Witless).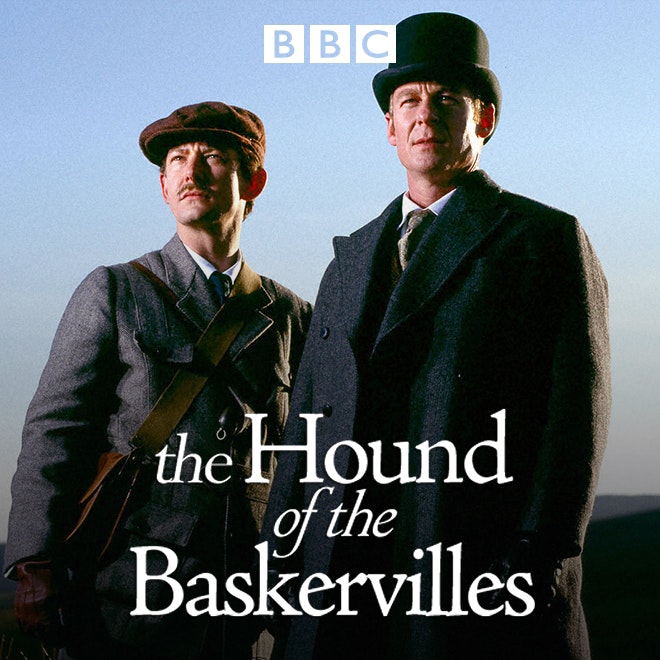 The Hound of the Baskervilles (2002)
Based on Sir Arthur Conan Doyle's novel of the same name, this TV movie stars Richard Roxburgh (Rake) as Sherlock Holmes and Ian Hart (The Last Kingdom) as Dr. Watson, who investigate the case of an attempted murder after a man claims his estate in Devon is plagued by a diabolical dog. Danny Webb (Liar) plays Inspector Lestrade and Matt Day (Rake) plays Sir Henry Baskerville. Other costars include Richard E. Grant (Can You Ever Forgive Me?), John Nettles (Midsomer Murders), Geraldine James (Anne), and Neve McIntosh (Shetland).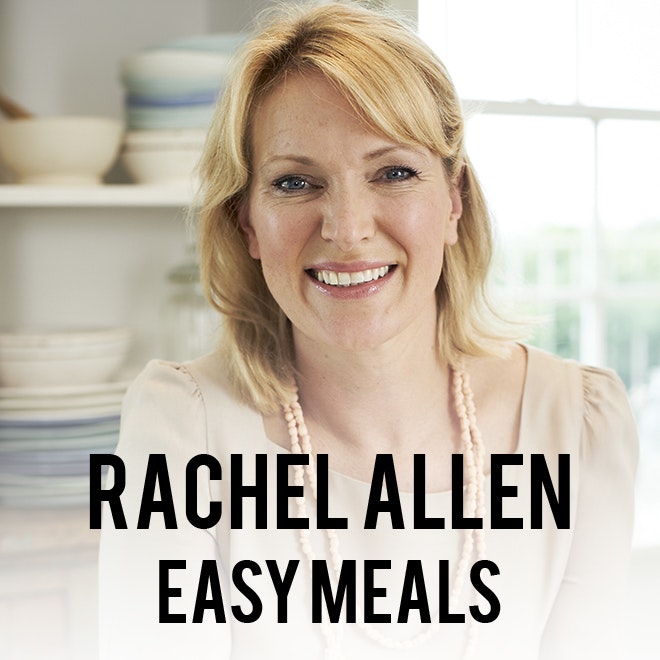 Rachel Allen's Easy Meals
Irish celebrity chef, cookbook author, and program presenter Rachel Allen cooks up a storm in the twelve episodes of this cooking series. Themed episodes feature Rachel making recipes for: tasty Indian, Italian, and Oriental- and Middle Eastern-inspired dishes; plates that are perfect lazy Sundays and for summer; a romantic dinner; dishes for cooking ahead and cooking for a crowd; quick and easy baking; and dishes with few ingredients.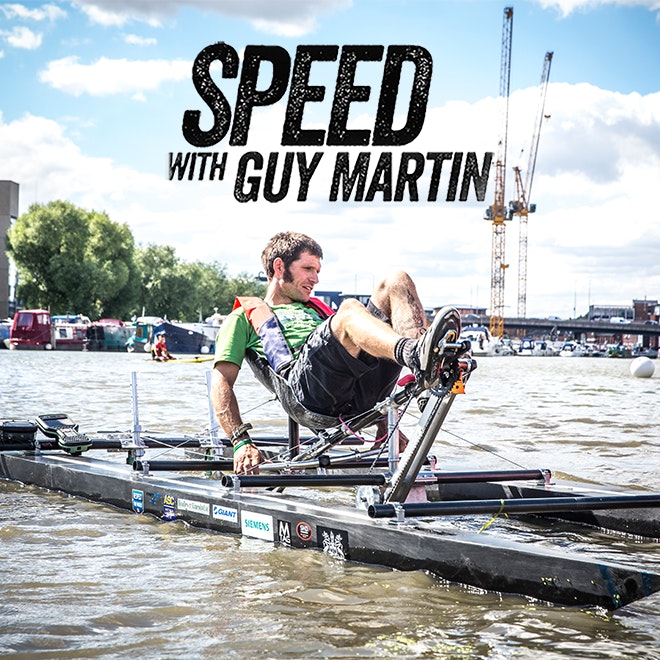 Speed with Guy Martin: Seasons 1-3

Another documentary series narrated by Shaun Dooley (Jamestown) is this one, which follows British mechanic and motorcycle racer Guy Martin as he explores the boundaries of physics and learns about the science of speed through undertaking speed-based challenges. In the first season, Guy attempts to: break the British record for speed on a bicycle; set the world speed record for riding a motorcycle on water; construct the world's fastest human powered aircraft; and set the world speed record for fastest toboggan.
Below is the full list of shows currently available in the British TV section of Pluto TV's on-demand streaming. The list is accurate as of today.
The Almost Impossible Game Show: Seasons 1-2
Ambassadors
Anna Karenina (1977)
Antiques Roadshow: Seasons 35-36, 38-39
Bedlam: Seasons 1-2
Big School: Seasons 1 & 2
Bluestone 42: Seasons 1-3 + 2013 Christmas Special
The Case
Celtic Britain
Code 9
The Deep
Desperate Romantics
The Detectives: Murder on the Streets: Season 2
The Fades
The Field of Blood: Seasons 1-2
Fifth Gear: Seasons 25-26
The First Men in the Moon
Frankie
Gallipoli (Aussie TV)
Getting On: Seasons 1-3
The Ghost Squad
Going Postal
Him & Her: Seasons 1-4
The Hound of the Baskervilles (2002)
Hyperdrive: Seasons 1-2
Idris Elba: King of Speed
Inside Men
Jonathan Creek: Season 5
Little Dorrit
London Road
Love London
Midsomer Murders: Seasons 1-13
Mr. Bean
The Palace
Paradox
Pete vs Life: Seasons 1-2
Primeval: Seasons 1-5
Rachel Allen: Easy Meals (Irish TV)
Robin Hood: Seasons 1-3
The Shadow Line
The Silence
Speed with Guy Martin: Seasons 1-3
The Suspicions of Mr. Whicher (3 films)
Threesome: Seasons 1-2
Truckers
Ultimate Force: Seasons 1-4
Young Dracula: Seasons 1-4
Go watch you some! 🙂
__________________

Add your comments on our Facebook and Twitter pages.
Share this post/page.

13 British TV Shows Exclusive to Pluto TV Available for Free On-Demand Streaming