In Part 2 of this series, we look at shows expected to debut on BBC channels in 2015. Will they also screen in the US during this or a later year? Only time will tell. (Page 2 of 3)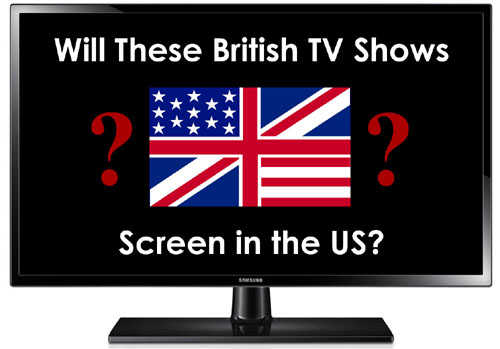 Continued from Page 1
The Eichmann Show
This riveting TV movie about "the trial of the century" debuted on BBC Two on 20 January 2015. It stars Primetime Emmy® Award winners Martin Freeman (Sherlock) and Anthony LaPaglia (Without a Trace) as TV producer Milton Fruchtman and director Leo Hurwitz, the men who overcame enormous obstacles to televise the trial of Adolf Eichmann, one of the key architects of the Holocaust.
Set in Jerusalem in 1961, the film includes extensive archive footage from the trial, the first-ever global TV event, and features BAFTA winner Rebecca Front (The Thick Of It), Andy Nyman (Peaky Blinders), and Nicholas Woodeson (The Honourable Woman). The actual trial was shown in 37 countries, including on all three networks in the US, so perhaps a stateside programmer will screen The Eichmann Show as well.
UPDATE: The Weinstein Company secured US distribution rights for The Eichmann Show, which was screened for international buyers at the 2015 Berlin Film Festival.
From Darkness
Writer Katie Baxendale (Sugar Rush) has her first original commission with the four-part From Darkness. The serial centers on Clare Church, a cop who left her DI husband and the misogyny and chauvinism of the Greater Manchester Police (GMP) in the mid-90s for a more fulfilling life with her new man, Norrie, and daughter, Megan, on the remote island of Canna. But when four bodies from her past investigations are unearthed, Clare finds herself pulled back into a world she'd left behind and onto a case that only she can solve. Filming of From Darkness is scheduled to begin in early 2015.
UPDATE: See cast announcements here.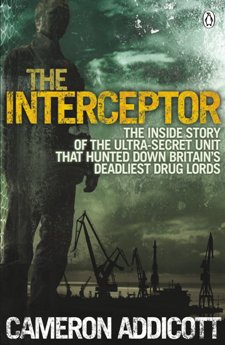 The Interceptor
Originally scheduled to transmit last fall, this gripping series is inspired by the true stories of undercover investigator Cameron Addicott, as revealed in his book, The Interceptor.
 The eight-part thriller follows the UNIT, a top-secret, state-of-the-art law enforcement surveillance team whose mission is to hunt down some of Britain's most dangerous criminals.
O-T Fagbenle (Walter's War) leads the cast, which includes Trevor Eve (Waking the Dead), Jo Joyner (EastEnders), Robert Lonsdale (Silent Witness), Anna Skellern (Parade's End), Lorraine Ashbourne (Jane Eyre), Ewan Stewart (Titanic), Lee Boardman (Da Vinci's Demons), and Gary Beadle (EastEnders). Stay tuned for premiere date details.
Life in Squares
BAFTA winner Amanda Coe (Room at the Top) penned Life in Squares, a three-parter that spans 40 years and follows the lives of the revolutionary and influential members of the Bloomsbury Group, who "lived in squares, painted in circles, and loved in triangles." The drama centers on the close, often fraught relationship between sisters Vanessa Bell (Phoebe Fox, Switch) and Virginia Woolf (Lydia Leonard, Wolf Hall), as they and their like-minded artistic friends navigate their way through love, family, work, and sex in the first half of the 20th century.
The drama begins in 1901 with Queen Victoria's death, and then unravels the entangled relationships between painter Vanessa, author Virginia, and their Bloomsbury associates, including painter and designer Duncan Grant (James Norton, Grantchester), writer and critic Lytton Strachey (Ed Birch, Sherlock), art critic Clive Bell (Sam Hoare, Dancing on the Edge), and economist John Maynard Keynes (Edmund Kingsley, The Borgias).
The story of their early years is told alongside the later lives of Vanessa (Eve Best, Nurse Jackie) and Virginia (Catherine McCormack, Lights Out), including the unintended legacy they left on future generations, notably Vanessa and Duncan's daughter, Angelica (Lucy Boynton, Sense & Sensibility). Rupert Penry-Jones (MI-5), Jack Davenport (Pirates Of The Caribbean films), Elliot Cowan (Da Vinci's Demons), and Andrew Havill (The King's Speech) also feature in Life in Squares. The premiere date has not yet been announced.
One of Us
This four-part thriller, written by The Missing's Harry and Jack Williams, is a character-driven, modern-day parable set in the Scottish Highlands and Edinburgh. It revolves around the fall-out and consequences of a horrific double homicide on the victims' grieving relatives, two families that live side by side in rural Scotland. One of Us begins filming this spring and is slated for transmission later in the year.
Ordinary Lies
From BAFTA nominee Danny Brocklehurst (Clocking Off, The Driver) comes this darkly-humored and suspenseful drama about lies and their repercussions when they begin to unravel. Such as those of an auto dealership's staff, including showroom manager Mike (Max Beesley, Hotel Babylon), whose marriage to Alison (Belinda Stewart-Wright, The Inbetweeners) is not a happily-ever-after one; sales manager Beth (Jo Joyner, EastEnders), who's freaking that her husband has gone missing; and Paracetemol Pete (Mackenzie Crook, Detectorists), a former gambler and current hypochondriac.
The ensemble cast also includes Michelle Keegan (Coronation Street), Jason Manford (Ripper Street), Rebecca Callard (The Grand), Shaun Dooley (Misfits), Sally Lindsay (Scott & Bailey), Shazad Latif (MI-5), and Fisayo Akinade (Cucumber), amongst others. Ordinary Lies is slated to premiere on BBC One this month.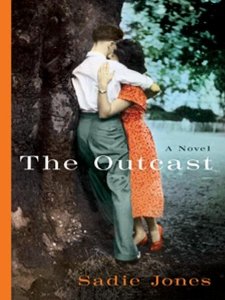 The Outcast
Adapted by Sadie Jones from her bestselling novel, The Outcast,
 this two-part coming-of-age tale is set in post-World War II Britain, when young Lewis (George MacKay, Pride) is virtually abandoned by his near-stranger of a father, Gilbert (Greg Wise, Cranford), following the death of his dear mother (Hattie Morahan, The Bletchley Circle).
When Gilbert takes a second wife (Jessica Brown Findlay, Downton Abbey), who is ill-equipped for her new life, Lewis relies on his friendship with neighbors Tamsin and Kit to help ease his suffering. But it isn't enough, and Lewis' situation becomes more desperate and boils over when he begins to act out the rage he has been suppressing.
Continued on Page 3
__________________
Add your comments on our Facebook, Google+, and Twitter pages.
Will These 2015 Brit TV Shows Screen in the US, Part 2b: BBC [UPDATED]