New British dramas are headed to telly in the coming months, and some of our favorite actors will be in them, including Amanda Abbington, Johnny Harris, Toby Jones, and Lesley Sharp, amongst others.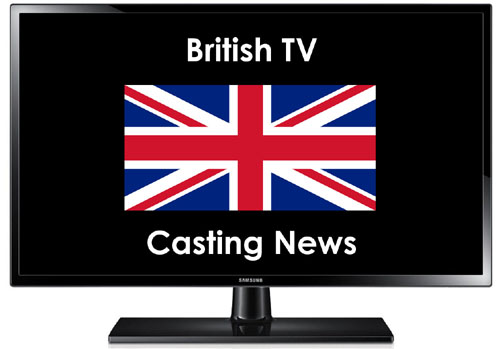 Capital
Golden Globes® nominee Toby Jones (Marvellous, The Girl), BAFTA nominee Lesley Sharp (Scott And Bailey, Afterlife), Wunmi Mosaku (Dancing On The Edge, In The Flesh), and Adeel Akhtar (Utopia, The Job Lot) are set to star in BAFTA winner Peter Bowker's adaptation of John Lanchester's critically-acclaimed and bestselling novel, Capital.
Also joining the cast are Rachael Stirling (The Bletchley Circle), Gemma Jones (The Lady Vanishes), Robert Emms (Atlantis), Bryan Dick (Wolf Hall), Radoslaw Kaim (Spies Of Warsaw), Shabana Azmi (24: India), and Zrinka Cvitešić (My Beautiful Country).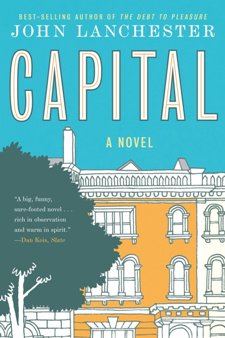 Set on a single street in South London, Capital is a portrait of a road transformed by soaring property prices: Pepys Road, once the home of modest lower-middle class families, has been continuously gentrified into a street of multi-million pound houses.
The denizens of Pepys Road include investment banker Roger (Toby Jones), rubbing his hands in anticipation of his £1 million bonus; his spendthrift wife Arabella (Stirling); Polish builder Bogdan (Kaim), who has come from Warsaw to indulge the rich in their interior decoration whims; Quentina (Mosaku), a Zimbabwean refugee with a Ph.D. working as a traffic warden; local newsagent Ahmed (Akhtar); and pensioner Petunia (Gemma Jones), who has lived on Pepys Road her entire life, and is now contemplating death in the house in which she was born.
One day, all of the Pepys Road residents receive an anonymous postcard bearing a simple message: "We Want What You Have." Who are the "we"? And what exactly do they want?
Filming has begun in London on this three-part, humor-filled drama about ordinary people whose urban lives are changed by a city at a time of extraordinary flux. Capital is slated to air on BBC One.
Cuffs
Ashley Walters (Top Boy, Small Island), Peter Sullivan (The Borgias, State Of Play), Amanda Abbington (Sherlock, Mr Selfridge), Shaun Dooley (Exile, The Game), Paul Ready (Utopia, Ripper Street), Eleanor Matsuura (Utopia, Vexed), Alex Carter (Hollyoaks, Emmerdale), and newcomer Jacob Ifan have started filming the fast-paced, character-focused, contemporary police procedural, Cuffs, in Brighton, Shoreham-by-Sea, and surrounding areas.
Fresh, authentic, and visceral, BBC One's Cuffs will take the audience on an exhilarating ride through the challenges of front-line policing. The show is packed full of colorful characters and dramatic incidents, from an elderly farmer's wife with a shotgun, to a booby-trapped cannabis farm in a suburban semi. Absurd altercations, such as a middle-class dog-napping and fisticuffs between pensioners, as well as the daily grind of speeding drivers, city-center shoplifters, and Saturday night drinkers, also feature in the stories.
From Darkness
Johnny Harris (Fortitude, Snow White And The Huntsmen), Richard Rankin (The Crimson Field, The Syndicate), and Luke Newberry (In The Flesh, Lightfields) will star alongside previously announced Anne-Marie Duff (Shameless, The Virgin Queen) in the new BBC One psychological crime drama, From Darkness.
Caroline Lee Johnson (Chef), Lyndsey Marshall (The Hours), Adrian Rawlings (Prisoners Wives), Ben Batt (Shameless), and Leanne Best (Ripper Street) will also feature in the four-part series.
From Darkness follows the story of ex-police officer Claire Church (Duff), who, after leaving the violence of her past by starting a new life with her partner Norrie (Rankin) and daughter Megan in the remote Western Isles, is pulled back into an investigation — one she thought she had long ago left behind and one that only she can solve — by her former lover and colleague, DCI John Hind (Harris), and his new DS, Anthony Boyce (Newberry).
Filming on From Darkness began in Manchester and Scotland in March.
Stay tuned for updates on transmission dates and if these series will screen in the US.
__________________
Add your comments on our Facebook, Google+, and Twitter pages.
Casting News: Toby Jones, Lesley Sharp, Johnny Harris, Amanda Abbington Join New Series