With the 2015 Oscars® now over (congrats to Eddie Redmayne and all the winners), it's back to telly land with news of two new films starring Rowan Atkinson, a new series starring Suranne Jones, another series being penned by Nick Hornby, and one, New Tricks, coming to a conclusion.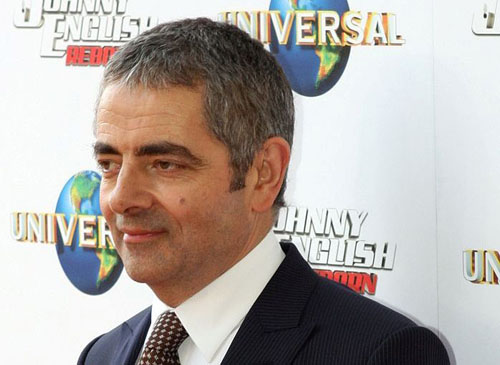 Rowan Atkinson to Play French Detective Jules Maigret
As we wonder whether titles on ITV's 2015 programming schedule will screen in the US, the UK commercial broadcaster has announced that Rowan Atkinson (Blackadder, Johnny English, Mr. Bean) will star as the legendary trench coat-wearing, pipe-smoking, fictional French detective, Jules Maigret, in two standalone films.
Stewart Harcourt (Agatha Christie's Marple, Poirot) will adapt Maigret Sets A Trap (Maigret Tend un Piège) and Maigret's Dead Man (Maigret et Son Mort), two of the 75 "Maigret" mystery novels written by renowned Belgian author Georges Simenon.
Both films will be set in 1950s Paris, and production will begin this September.
These two films are the latest UK "Maigret" adaptations for the small screen. Back in the '60s, Rupert Davies (War & Peace) starred as the eponymous commissaire for the BBC, and in the early '90s, Michael Gambon
played the inspector for the Granada series.
Suranne Jones to Star in Doctor Foster
BBC One has confirmed that Suranne Jones (Scott & Bailey, The Crimson Field, Unforgiven) will play the title role in Doctor Foster, a new five-part drama that follows Dr. Jenny Foster, an in-control GP who loses it when she suspects her husband of having an affair and sets about discovering the truth.
Said Jones about the role, "I have this wonderful script that deals with very 'human' issues from marriage, motherhood, family, loyalty, pride, betrayal, and the very delicate subject of age… It's about looking at one woman's story and asking, what if that was me? What would I do in that situation? And the age-old question of why. I am very much looking forward to telling Gemma Foster's story."
Bertie Carvel (Jonathan Strange & Mr Norrell, Babylon) will play Dr. Foster's husband, Simon. Robert Pugh (Game of Thrones), Adam James (Silent Witness), and Jodie Comer (My Mad Fat Diary) will also feature in the drama.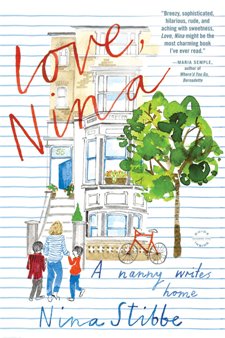 Nick Hornby Adapts Love, Nina
Bestselling English author and Oscar-nominated screenwriter Nick Hornby
(Fever Pitch, High Fidelity, About a Boy) will soon have his first drama for television, as he adapts Love, Nina for a five-part, half-hour series to screen on BBC One.
Written by Nina Stibbe, Love, Nina: A Nanny Writes Home
 is the author's first book and the winner of the 2014 National Book Award for popular non-fiction book of the year.
Love, Nina is the story of a 19-year-old girl who leaves Leicester to work as a nanny in London, as told through letters home to her sister — "a culture clash comedy and a loving hymn to family and friendship in all their chaotic glory."
Hornby enthused, "Love, Nina has already attained the status of a modern classic, and I am so happy that I've been given the opportunity to adapt it. We want to make a series that is as charming, funny and delightful as Nina Stibbe's glorious book."
Say Good-Bye to New Tricks
In order "to make room for new series and continue to increase the range of drama on [BBC One]," the BBC has announced that the next series of New Tricks,
the twelfth, will be the last for the popular mystery drama.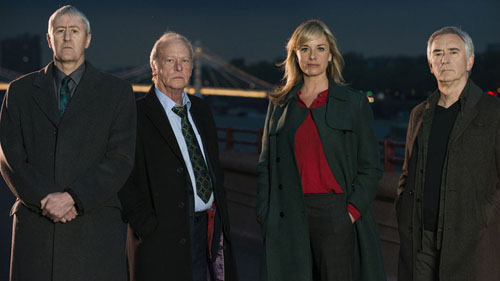 Here in the US, New Tricks has been a fan favorite on public TV stations ever since the first series about the Met's (fictional) UCOS team and their solving of cold cases hit tellies on this side of the pond. The long-running series, which originally starred Amanda Redman, James Bolam, Alun Armstrong, and Dennis Waterman, saw Bolam depart in Series 9,
 and Redman and Armstrong in Series 10.
 Waterman makes his exit from the show early on in the upcoming Series 12.
The final series features returning cast members Tamzin Outhwaite (Hotel Babylon) as DCI Sasha Miller, Denis Lawson (Criminal Justice) as retired Glasgow CID detective Steve McAndrew, and Nicholas Lyndhurst (Only Fools and Horses) as ex-Murder Squad and Diplomatic Protection Group DCI Dan Griffin. Joining the cast for the show's final outing is Larry Lamb (EastEnders) as ex-copper Ted Case.
Source: Broadcast (subscription required)
__________________
Add your comments on our Facebook, Google+, and Twitter pages.
News Bits: Rowan Atkinson, Suranne Jones, Nick Hornby, New Tricks