There's news about new and returning series, so without any further ado…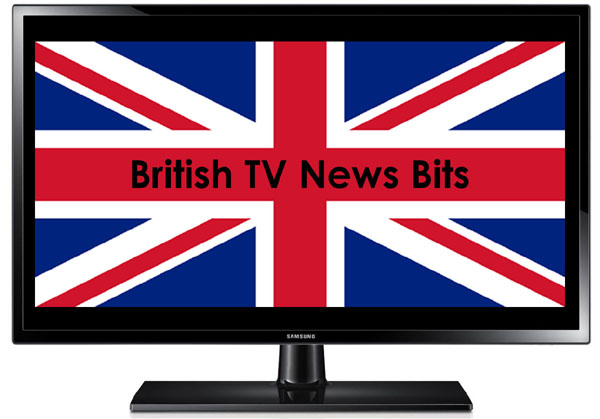 Blood
The second season of Irish mystery drama Blood has been filming in Co. Meath, Ireland. Star Adrian Dunbar (Line of Duty) reprises his role as Jim Hogan, a small-town doctor whose younger daughter is convinced he killed her mother, his wife, in Series 1. The new season finds Jim, now stripped of his medical license, returning home from abroad to find his family in conflict once again. The premiere date(s) has not yet been announced, but look for it on Acorn TV in the US, Channel 5 in the UK, and Virgin Media in Ireland in the coming months.
Killing Eve
Production has started on Season 3 of the runaway hit drama thriller Killing Eve. Joining the cast are Dame Harriet Walter (Belgravia, The Crown) and Danny Sapani (Harlots, Penny Dreadful). Based on the Codename Villanelle novellas by Luke Jennings, the second season ended with a what-the-what! cliffhanger that saw a key character attacked and left for dead. Golden Globe winner Sandra Oh (Grey's Anatomy) returns as MI6 operative Eve Polastri, as does BAFTA winner Jodie Comer (Thirteen) as assassin Villanelle, with British writer Suzanne Heathcote (Fear The Walking Dead) taking over the reins as lead writer and executive producer. The premiere date hasn't been announced yet, but look for it on BBC America in the US and BBC One in the UK in 2020.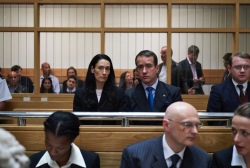 Quiz
Filming is currently underway in London on Quiz, a historical drama for ITV (UK) and AMC (US) that tells the sensational story of how Charles and Diana Ingram attempted an "audacious heist" on the UK quiz show Who Wants to Be a Millionaire?. Matthew Macfadyen (Succession) and Sian Clifford (Fleabag) star as the Ingrams, with Michael Jibson (DCI Banks) as their accomplice Tecwen Whittock — they are the trio accused of cheating their way to a million pounds on what was the most popular game show on earth in 2001. The couple stood trial for conspiring by coughing during the recording to signify the correct answers to the multiple choice questions posed to Major Ingram by show host Chris Tarrant, played by Michael Sheen (Good Omens).
Directed by Stephen Frears (A Very English Scandal, Philomena, The Queen), the three-part drama costars Mark Bonnar (Shetland) as Celador Television Chairman Paul Smith, Helen McCrory (Peaky Blinders) as Sonia Woodley QC, and Aisling Bea (This Way Up) as ITV Entertainment Commissioner Claudia Rosencrantz. Stay tuned for updates. (Photo: Sian Clifford as Diana Ingram & Matthew Macfadyen as Charles Ingram — © Left Bank Pictures)
There She Goes
One of the best new shows of 2019, There She Goes has been renewed for a five-episode second season, which will have a new home in the UK on BBC Two (moving from BBC Four) and presumably debut in the US on BritBox as Season 1 did. The brilliant comedy-drama is based on the real-life experiences of writer Shaun Pye (read my interview with him here), whose daughter was born with a rare chromosomal disorder. On telly, the Pyes' stories are told through following the day-to-day life of learning disabled Rosie (Miley Locke, The Royals), her dad Simon (David Tennant, Good Omens), mum Emily (Jessica Hynes, Years and Years), and brother Ben (Edan Hayhurst, Genius). Season 2 is set roughly 18 months after the events in Season 1, with scenes focusing on Rosie at the ages of three and eleven. Stay tuned for updates.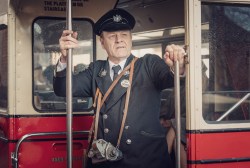 World on Fire
Masterpiece on PBS has picked up the wartime drama World on Fire, which will air in the UK on BBC One. The series follows the first year of World War II, as told through the intertwining stories of ordinary people from Britain, Poland, France, Germany, and the United States, who grapple with the effect of the war on their everyday lives. The seven-hour series stars Oscar® winner Helen Hunt (As Good as It Gets, Mad About You), BAFTA winner Sean Bean (Sean Bean! Game of Thrones, Broken), Oscar® nominee Lesley Manville (Phantom Thread, Mum), Jonah Hauer-King (Little Women), and Blake Harrison (A Very English Scandal). Stay tuned for updates. (Photo: Sean Bean as Douglas Bennett — © Mammoth Screen)
__________________

Add your comments on our Facebook and Twitter pages.
Share this post/page.





Outbound links on this page include non-affiliate links and affiliate links; the latter allows us to earn income for qualifying purchases and actions made through the links.

Brit TV News Bits: Blood, Killing Eve, Quiz, There She Goes, World on Fire