A new contemporary drama is set to launch on this side of the pond. It is Age Before Beauty, written by Poldark's Debbie Horsfield.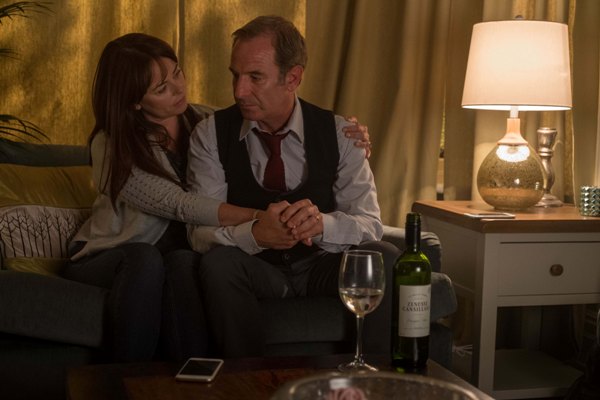 As dysfunctional and extended families go, you could do worse than the one in Age Before Beauty, but not by much. And therein lies the hook.
Members of the Regan family own and work at the MirrorBel beauty salon in Manchester, but over the course of the past twenty years, the place has gone from a thriving business to one about to go bust. Its downward slide started after Bel (Polly Walker, Line of Duty), a smart, caring, people-oriented person, left to raise her children, and her self-absorbed, petty, and vindictive sister Leanne (Kelly Harrison, Safe House) took over managing the business.
Bel and her husband Wesley (James Murray, Suspects) are new empty-nesters, having just seen their two teens off to uni in Leeds. So with plenty of time on her hands now, and not much time left before MirrorBel goes totally bust, Bel rejoins the business to help get it back into the black.
Meanwhile, Wesley discovers he really enjoys feeling 20 years old again, but feels guilty that the person making him feel this way is someone other than Bel. Yet he continues.
And acting the sympathetic mate to both Bel and Wes is Teddy (Robson Green, Grantchester), Leanne's husband and Bel's best friend.
Yes, it's complicated. And there's more where this came from.
The series costars Sue Johnston (Waking the Dead), Madeleine Mantock (Into the Badlands), Amir El-Masry (The Night Manager), Victoria Myers (The Five), Lisa Riley (Three Girls), and Struan Rodger (Shetland).
Age Before Beauty premieres in North America tomorrow, Tuesday, August 27, on BritBox and its digital channels, including the BritBox channel on Amazon.
__________________

Add your comments on our Facebook and Twitter pages.
Share this post/page.





Outbound links on this page include non-affiliate links and affiliate links; the latter allows us to earn income for qualifying purchases and actions made through the links.

Age Before Beauty: Drama Starring Robson Green & Polly Walker Premieres in North America