BritBox is bringing more than Rowan Atkinson's Maigret and the new Bletchley spin-off to the US, including hit Brit mystery Midsomer Murders and period drama The Village.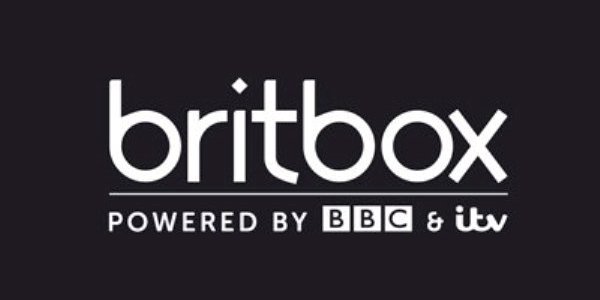 Under a new content deal with all3media International, BritBox will be bringing nearly 300 more hours of British TV programs to its subscribers in 2018.
The jewel in the crown of the deal is Midsomer Murders — the ever-popular mystery series that's been around for two decades and is going into its twentieth season this year. Based on the "Chief Inspector Barnaby" novels by Caroline Graham, the long-running mystery drama currently follows the efforts of Detective Chief Inspector John Barnaby (Neil Dudgeon, The Mrs. Bradley Mysteries) as he works to solve crimes, some more creative and heinous than others, in the well-to-do English county of Midsomer. It's a picturesque and peaceful place on the surface, but underneath is the kind of snobbish, amoral, and even evil stuff that makes Midsomer the deadliest (fictional) county in England.
The complete 20 seasons will be available on BritBox, which means the 81 episodes that star John Nettles (Poldark) as DCI Tom Barnaby are also included.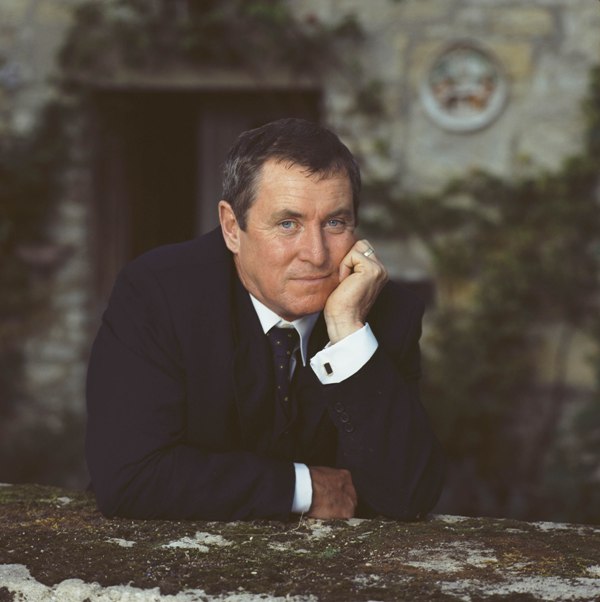 Also coming to BritBox is The Village, the BAFTA-nominated period drama that stateside Brit TV fans have been clamoring for since it first aired in the UK back in 2013. Created and written by BAFTA Award winner Peter Moffat (The Night Of, Criminal Justice), the story centers on the turbulent times experienced by one Derbyshire village during the early part of the 20th century. John Simm (Life on Mars) and Maxine Peake (Silk) lead the ensemble cast, which includes the late David Ryall (Outnumbered), Juliet Stevenson (One of Us, aka Retribution), and Charlie Murphy (Peaky Blinders).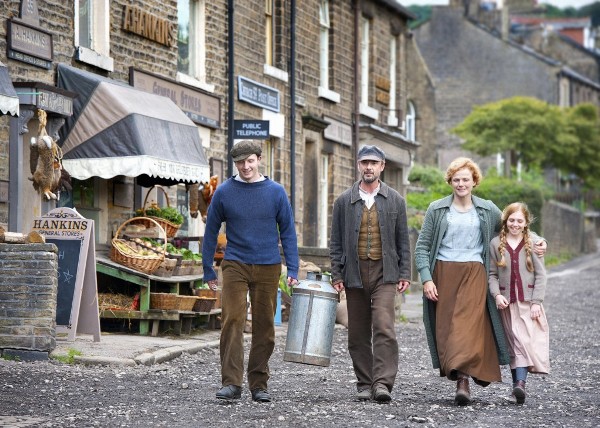 Additional titles that will screen on BritBox in the coming weeks and months include:
Bucket — Miriam Margolyes (Harry Potter) stars in this comedy series as an eccentric and free-spirited woman who, along with her daughter (Frog Stone, No Offence), ventures on a road trip to fulfill the items on her bucket list.
Justice — In this legal drama miniseries, Robert Pugh (Game of Thrones) plays a judge, specifically the officiate of a newly-opened public justice center in his hometown community in Liverpool.
Marley's Ghosts – For folks whose local public TV stations didn't pick up this fantasy comedy series, you'll soon be able to stream it. Sarah Alexander (Jonathan Creek) stars as woman whose life gets a bit nutty after her husband, her lover, and her vicar die (in separate incidents), and their ghosts, which she can see and talk to, decide to inhabit her home.
Made-for-TV movies included in the deal include:
Emerald Falls – BritBox goes Australian with this crime drama-mystery telefim about a woman (Georgie Parker, Home and Away) who, post-divorce, moves with her son (Thom Green, Dance Academy) to the Blue Mountains to open a B&B. Business turns out to be less than stellar, and a local murder prompts her amateur sleuth son to conduct his own investigation.
That Day We Sang – Written and directed by the late, great, multiple-BAFTA-winning Victoria Wood (Housewife, 49), this warm and delightful musical drama stars Imelda Staunton (Pride) and Michael Ball (Les Misérables in Concert: The 25th Anniversary) as two people who reconnect at a choir reunion and have a second chance at life and love.
Stay tuned for updates.
__________________

Add your comments on our Facebook and Twitter pages.
Share this post/page.

Midsomer Murders & The Village Among Shows Coming to BritBox in 2018