New cast members join returning ones when the smash hit crime drama, DCI Banks, returns to telly with its fifth series later this year.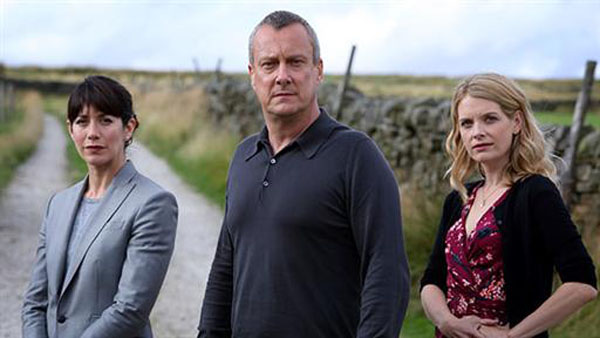 Any author would be over the moon if their works became the basis of a television program. For Peter Robinson, his "Inspector Banks" novels have been turned into a series that has grown into a ratings blockbuster on both sides of the pond. (Good on him!)
Said ITV Head of Drama Series, Jane Hudson, who commissioned Series 5 of DCI Banks with ITV Director Drama, Steve November:
"DCI Banks has become a firm favourite with the ITV drama audience and this series will be the grittiest yet. We'll see the team embark on an investigation that will truly change things forever."
With Series 5 now in production in Yorkshire, ITV has announced the line-up of new cast members joining Stephen Tompkinson (Wild At Heart) as DCI Alan Banks, Andrea Lowe (Houdini & Doyle) as DS Annie Cabbot, and Caroline Catz (Doc Martin) as DI Helen Morton.
On the good guys side are Samuel Anderson (Doctor Who), who plays Vince, the newest member of Banks' team, and Shaun Dingwall (Above Suspicion), who plays Chief Superintendent Colin Anderson.
On the bad guys side are Shaun Dooley (Broadchurch) as hardened career criminal Steve Richards and Maimie McCoy (Musketeers) as Richards' wife, Tamsin.
Returning to the series are popular cast members Jack Deam (Shameless) as DC Ken Livingstone and Keith Barron (Where the Heart Is) as Alan's father, Arthur Banks.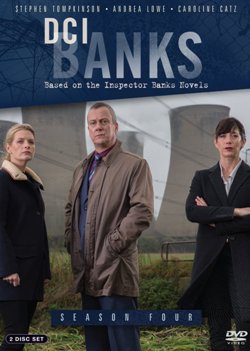 The fifth series of DCI Banks features three self-contained stories, each told over two hour-long episodes (or one feature-length episode in the US). A gritty and explosive arc of a crime story also weaves throughout the entire series, one in which the detective faces his toughest investigation to date. DCI Banks will be forced to question all that he holds dear, as he pits his detective skills against criminals who will stop at nothing to escape the law.
When Banks confronts a powerful adversary who has been dubbed by his superiors as too big to bring down, his dogged pursuit of justice sets in motion a chain of events that rips at the very fabric of his life, both professionally and personally. Meanwhile, Helen encounters unexpected challenges when she tries for promotion, and Annie pursues her own results-driven, gut-instinct style of policing, which threatens to ruin her relationship with Alan.
The first story finds Banks drawn into the dark world of self-harm when a school teacher and his pupil are found dead. In the second story, Annie discovers a disturbing secret as the team investigates a kidnapping within Leeds' Chinese community. And in the final story, Banks' team questions how far he will go in the pursuit of justice when he enters a dangerous cat-and-mouse game to pin down a man who is seemingly outside the reach of the law.
A production of Left Bank Pictures (Wallander), the fifth series of DCI Banks is directed by Craig Pickles (Suspects), Robert Quinn (Home Fires), and Mark Brozel (Dickensian). It is produced by Anne-Louise Russell (Casualty), and executive produced by Radford Neville (Wuthering Heights) alongside Andy Harries, Left Bank Pictures Chief Executive. Peter Robinson continues his involvement in the creative process, ensuring the stories are true to his characters and the spirit of DCI Banks.
Stay tuned for updates about the DCI Banks: Series 5 premiere dates on ITV in the UK and public TV stations in the US.
__________________

Add your comments on our Facebook and Twitter pages.

Share this post/page.

DCI Banks: Samuel Anderson, Shaun Dingwall, Shaun Dooley Join Cast of Hit Crime Drama