Some of our favorite British actors, including Olivia Colman, Anne-Marie Duff, Katherine Parkinson, and Nicola Walker, are starring alongside a host of others in new series coming later this year and next to the BBC and ITV.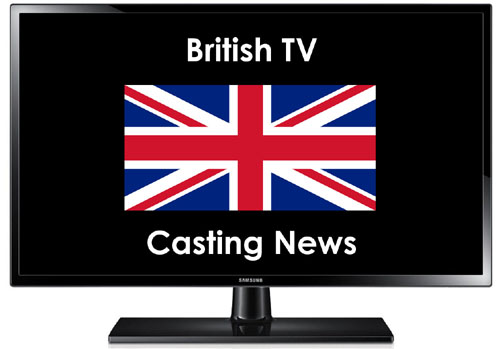 As noted in this post and this one, we still don't know if many of the BBC's and ITV's new series will screen in the US, but at least we now know who's going to be starring in them.
From Darkness
BAFTA nominee Anne-Marie Duff (Shameless, The Virgin Queen) will headline the four-part BBC psychological crime drama, From Darkness, as Claire Church, a former police officer who finds herself pulled back into the world she'd left long ago.
In the mid-'90s, Claire turned her back on misogyny and chauvinism and left the Greater Manchester Police, where it seemed a woman had to think and act like a man to succeed. Ignored at work and rating second in her relationship with her married DI, Claire took to the remote Western Isles with her new man, Norrie, and daughter Megan, for solace.
Then four bodies from Claire's past investigations are unearthed, and she finds herself getting pulled back into the darkness of the world she'd left and a case that only she can solve. Battling her own demons, Claire feels the dual pull of a vocation that sustained her and a man she once loved.
Filming on From Darkness begins in Manchester and Scotland in March. Additional cast announcements will be made in due course.
UPDATE: The list of actors joining Anne-Marie Duff can be found here.
The Kennedys
BAFTA winner Katherine Parkinson (Doc Martin, The IT Crowd) will lead the cast of The Kennedys, a six-part, half-hour family comedy set in the '70s that costars Dan Skinner (House of Fools), Lucy Hutchison (The Politician's Husband), Harry Peacock (Toast of London), and Emma Pierson (Hotel Babylon).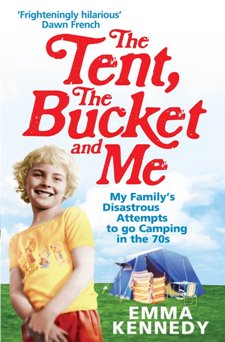 Based loosely on actress, writer, and TV presenter Emma Kennedy's memoirs, The Tent, the Bucket and Me,
 this multi-generation family comedy revolves around the Kennedy clan, who have just moved to the concrete maze of identical houses on a new estate in Stevenage, New Town. Delighted and enthused at the fact they are now on the cusp of being considered middle class, they quickly embrace community spirit.
Emma (Hutchison), the 10-year-old Star Wars-obsessed tomboy daughter of Brenda and Tony Kennedy (Parkinson and Skinner), introduces each episode, which centers on the Kennedys' pursuit of every opportunity to climb the social ladder, from organizing an "Opportunity Knocks"-style talent show, to hosting the estate's first-ever dinner party.
Peacock and Pierson play alpha male Tim and traditional Jenny, an unmarried couple who are the Kennedys' best friends. Shola Adewusi (Quartet) and Clive Rowe (Doctor Who) also feature as the Kennedys' unassuming and often confused neighbors, Dee and David.
The Kennedys will air on BBC One later this year.
The Night Manager
Two-time BAFTA winner Olivia Colman (Broadchurch, Twenty Twelve), BAFTA nominee Tom Hollander (Rev., A Poet in New York), and Elizabeth Debicki (The Great Gatsby) will join Golden Globes winner Hugh Laurie (House, Jeeves & Wooster, Blackadder) and BAFTA nominee Tom Hiddleston (The Avengers, War Horse, The Hollow Crown) in the latest television adaptation of John le Carré's novel, The Night Manager.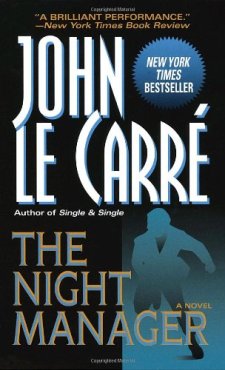 In this eagerly-anticipated contemporary interpretation of le Carré's espionage drama, former British soldier Jonathan Pine (Hiddleston) is recruited by intelligence operative Burr (Colman) to navigate the shadowy recesses of Whitehall and Washington, where an unholy alliance operates between the intelligence community and the secret arms trade. To infiltrate the inner circle of lethal arms dealer Richard Onslow Roper (Laurie), which includes girlfriend Jed (Debicki) and an associate named Corcoran (Hollander), Pine must himself become a criminal.
Published in 1993, The Night Manager is one of le Carré's most critically-acclaimed books. A fusion of spy story and tale of organized crime, the novel was a million-plus-copy bestseller in the US and UK that has been translated into over 20 languages.
The Night Manager will premiere on BBC One in the UK and AMC in the US in 2016. The miniseries is set to begin filming this spring.
Unforgotten
Nicola Walker (Last Tango in Halifax, Scott & Bailey) and Sanjeev Bhaskar (The Indian Doctor, The Kumars) will star in ITV's new crime drama, Unforgotten. The six-parter focuses on an unsolved murder case from 39 years ago, after the bones of a young man are found beneath the footings of a demolished house. As the investigation progresses, the lives of four people unravel, individuals who have been waiting for this moment for nearly four decades and who discover that the past can't, and won't, stay buried for ever.
Walker and Bhaskar lead the cast as DCI Cassie Stuart and DS Sunil "Sunny" Khan, the detectives whose gradual revealing of deep-rooted and long-forgotten secrets has a dramatic impact on their investigation and forever alters the lives of four possible suspects: Father Robert Greaves (Bernard Hill, Wolf Hall), Sir "Frank" Philip Cross (Trevor Eve, Waking the Dead), Lizzie Wilton (Ruth Sheen, Bramwell), and Eric Slater (Tom Courtenay, Little Dorrit).
As Cassie and Sunny begin to peel back the layers of the investigation into the murdered boy, bludgeoned to death in 1976, they discover that each suspect has a past they'd prefer stay buried, since reputations could be lost, relationships fractured irrevocably, and beliefs and opinions challenged.
Set in different corners of the country, from the London suburbs and Essex coast, to Westminster and the Fens, each of the characters' stories run parallel, and the multi-stranded narrative weaves suspicion and curiosity while connecting each of the principle characters.
Additional cast members include Gemma Jones (Marvellous) as Claire Slater, Brian Bovell (Death in Paradise) as Ray Wilton, and Cherie Lunghi (Secret Diary of a Call Girl) as Shirley Cross. Hannah Gordon (Hustle) plays Grace Greaves, and Claire Goose (Mount Pleasant) and Tamzin Malleson (Midsomer Murders) play Grace's daughters, Ellie and Caroline. Peter Egan (Downton Abbey) plays Cassie's father Martin, and Frances Tomelty (Catastrophe) features as Maureen Sullivan, the grieving mother of the murdered boy.
Filming on Unforgotten begins this month.
__________________
Add your comments on our Facebook, Google+, and Twitter pages.
Casting News: Olivia Colman, Anne-Marie Duff, Katherine Parkinson, and Nicola Walker Join New Shows