The wait has begun. For the sixth season of Downton Abbey, that is. So for viewers on this side of the pond who can't get enough of the fifth, you have a week left to stream it gratis.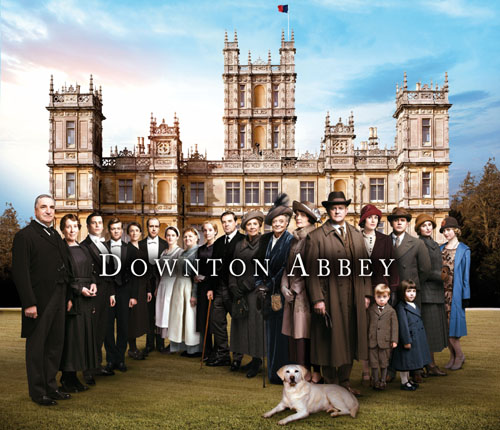 Yup, that's seven more days to stream for free all nine episodes (eight regular season plus the Christmas special) of Downton Abbey: Season 5 at the PBS website.
After that, Amazon Instant Video
 will be the only place where you can watch, re-watch, binge-watch them for the foreseeable future, owing to the Internet giant's exclusivity agreement. (Well, unless you have the DVD.)
From Lady Mary and Lord Gillingham's tryst at the hotel in Liverpool, and Molesley and Baxter becoming ever-closer friends, to Bates and Anna being torn asunder (again), and Mrs. Hughes responding, "Of course I'll marry you, you old booby," to Mr. Carson's marriage proposal. (Arguably the best scene of the season.)
Tick tock, tick tock… The entirety of Downton Abbey: Season 5 is available online at the PBS Video Portal until next Sunday, 15 March 2015, 11:59 PM ET.
__________________
Add your comments on our Facebook, Google+, and Twitter pages.
Downton Abbey: Season 5: Just One Week Left to Stream It for Free