Freevee, Amazon's free advertising supported streaming service, had added several more titles as well as additional seasons to its British TV offerings.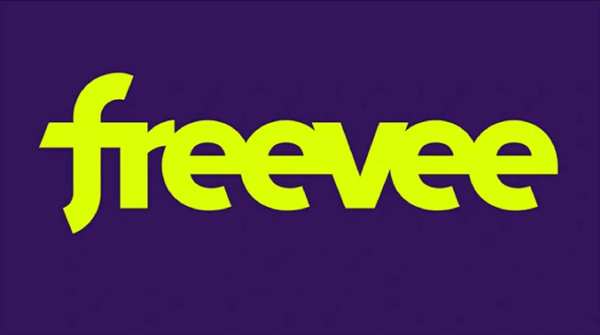 Freevee has been steadily growing its library of TV titles from the UK, Canada, and Ireland since it began life as IMDb TV back in 2019. Since its rebranding at the end of April 2022, the free streaming service has been adding international programs pretty frequently — sometimes releasing a single title here and there, while at other times it's multiple titles all at once, like the ones I covered in the May 9 and May 22 posts.
Today we have ten more shows from the UK, including period dramas, documentaries, reality series, and a game show. A few of the programs have been available in the US before, and the rest are brand new here.
60 Minute Makeover: Seasons 1-2 — Presented by Claire Sweeney (Loose Women, Scarborough), this reality series follows designer Derek Taylor and a team of painters, decorators, and workmen as they descend on a family and transform their entire house from top to bottom — spending just 60 minutes to make changes to all the rooms to drag the home into the 21st century.
Affairs of the Heart (1974) — This series of 13 romantic dramas, based on short stories written by renowned author Henry James, features in each episode a self-contained tale about the twists and turns of the heart and the complex web of relationships that cause conflict where love is concerned. Actors in the hour-long episodes include Eileen Atkins (Doc Martin), Ian Ogilvy (Return of the Saint), Diana Rigg (The Avengers), and Anton Rodgers (May to December).
Celebrity Eggheads: Seasons 2, 7-8 — Hosted by Dermot Murnaghan (Sky News Tonight) in Season 2 and Jeremy Vine (Jeremy Vine) in Seasons 7-8, this game show pits a team of five super-brain quiz champions, aka Eggheads, against a team of celebrity quiz players to answer general knowledge questions. Celeb players include Fern Britton (The One Show), Bear Grylls (Man vs. Wild), and Mae Martin (Feel Good).
Coach Trip: Seasons 1-2 — In this travel-reality-competition series, several two-person teams set off together on a coach for what's supposed to be a dream holiday across continental Europe. However, it could end up becoming a road trip from hell for some, as passengers only remain on the tour until they are voted off by their fellow travelers and replaced by a new team of two.
Heartbeat: Season 17-18 — Based on Nicholas Rhea's popular "Constable" novels, this long-running 1960s-set drama follows the goings-on amongst the locals in Aidensfield and Ashfordly, fictional locales in the real-life North Riding of Yorkshire. These final two seasons feature original cast members William Simons (Inspector Alleyn Mysteries) and Derek Fowlds (Yes, Minister), who are joined by Joe McFadden (Holby City) and Rupert Ward-Lewis (Down to Earth).
Micawber — Inspired by the character Wilkins Micawber in the Charles Dickens novel David Copperfield, and set in Victorian England, this four-episode comedy-drama stars David Jason (Still Open All Hours, A Touch of Frost) as the kindhearted but skint Mr. Micawber, who unwittingly gets into one scrape after another but still manages to come out unscathed.
Micro Safari with Nigel Marven — In this clever docudrama, naturalist, conservationist, and author Nigel Marven (Sea Monsters) explores his own back garden — but as a miniaturized version of himself. At a half-inch tall, he and his two-person crew explore the world of bugs, now huge as Nigel and co are now tiny. In this, um, reduced state, the trio must also get back to their car within 24 hours, lest they remain as their shrunken selves forever!
Monkey Business: Seasons 1-9 — This docuseries centers on the goings-on at Monkey World, a unique ape and monkey rescue sanctuary in Dorset. The show focuses on the center's simian inhabitants, all rescued from abuse and neglect, whose lives often parallel those of their keepers, including the center's founder, Jim Cronin, and his wife, Alison.
Red Arrows: Kings of the Sky — With voice-overs by actor Dean Andrews (Last Tango in Halifax), this six-episode docuseries follows the famous Red Arrows, the aerobatics display team of the UK's Royal Air Force. The program takes viewers behind the scenes as the squadron creates a new jaw-dropping display and embarks on a challenging worldwide season, showcasing the work of the ground crews and backroom staff who make it all possible.
Spying on My Family — Narrated by actor Ralf Little (Death in Paradise), this reality series follows an extraordinary experiment, one in which the use of cutting-edge technology allows members of the Kirk family in Essex to see into every corner of each other's lives — with every social media post and text message laid bare and cameras tracking their every move 24/7.
__________________
As an affiliate of Amazon and other companies, ads & affiliate links on this blog allow us to earn income from qualifying actions and purchases (at no extra cost to you).

10 More British TV Shows and Seasons Now on Freevee