Freevee, formerly IMDb TV, the free advertising-supported video-on-demand (AVOD) service from Amazon, has added ten shows to its growing list of British TV titles.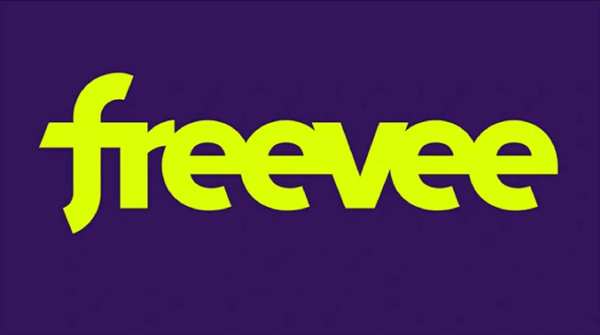 For fans of British, Canadian, and Irish TV, Freevee has a bit of everything for everyone — from comedies (e.g. Bridget and Eamon) and dramas (Monarch of the Glen), to documentaries (Older than Ireland) and its own Original series (Alex Rider).
Freevee recently added the following ten documentary, reality, and cookery shows to its offerings. Check 'em out.
The Boxer & The Ballroom Dancer — In this three-part reality series, professional boxer Tommy Fury and professional dancer Curtis Pritchard step into each other's shoes. While Fury swaps his boxing gloves for dancing shoes to train for a ballroom competition, Pritchard enters the boxing ring to train for the fight of his life.
Chatsworth — This three-part docuseries offers a behind-closed-doors look inside Chatsworth House, one of Britain's most majestic stately homes, through following the lives of the 12th Duke and Duchess of Devonshire over the 2011 season — from preparing the house for its opening to the public, to wedding season.
David Jason: Battle of Britain — Actor David Jason (A Touch of Frost, Only Fools and Horses) presents this one-off documentary commemorating the 70th anniversary of the Battle of Britain. In it he embarks on a journey across the UK to meet the surviving veterans who risked their lives to defend Britain in the air, and uncovers jaw-dropping accounts of the battle.
Gok's Lunchbox — In each of this cooking competition series' ten episodes, fashion consultant, author, and program presenter Gok Wan (Gok Cooks Chinese) sends out identical lunch boxes to three budding home cooks from the same neighborhood. They must out-cook their rivals by spinning the best dish they can from the same mystery ingredients in order to win.
Horsepower with Martin Clunes — Actor Martin Clunes (Doc Martin, Manhunt) investigates man's relationship with horses in this documentary. Going to the four corners of the globe — from Aintree to Siena, and from Outer Mongolia to the Shetlands — he shows how man and horse became connected in a tale rich in myth and redolent of power, wealth, and conquest.
John & Lisa's Weekend Kitchen — In Season 1 of this ITV cookery show, celebrity chef and program judge John Torode (Celebrity Masterchef) and his wife, actress Lisa Faulkner (Murder in Suburbia), offer up lots of recipes, shortcuts, tips, and inspiration as they welcome aspiring chefs and keen home cooks to their kitchen and cook up a storm on Saturday mornings.
Martin Clunes: Islands of Britain — This three-episode docuseries sees Martin Clunes exploring fascinating yet unfamiliar islands out of the roughly 6,000 that make up the UK. While visiting these beautiful but remote communities, including Muckle Flugga, Guernsey, and St. Michael's Mount, he sheds light on their history, culture, flora, and fauna.
Robson Green's Coastal Lives — In this six-episode travel series, actor Robson Green (Grantchester, Wire in the Blood) explores the lives and homes of people who live on Britain's coast, including on the Isle of Skye, Anglesey and Pembrokeshire in Wales, St Ives on the Cornish peninsula, Spurn Point in East Yorkshire, and North Yorkshire.
Wild Britain with Ray Mears — In this nature documentary, bushcraft expert and author Ray Mears (Essential Bushcraft) travels around Britain, seeking out some of the nation's most beautiful habitats and fascinating wildlife. The ten-episode Season 3 (the only one currently available) sees him visiting the Isle of Wight, the Yorkshire Dales, the River Wye in Wales, and Argyll in Scotland, amongst other areas.
Wilderness Walks with Ray Mears — This six-episode nature documentary finds naturalist Ray Mears visiting various woods, moors, rivers, and mountains in Britain, using his vast knowledge and understanding of the great outdoors to show audiences the flora and fauna found just a few miles from the country's concrete jungles.
__________________
As an affiliate of Amazon and other companies, ads & affiliate links on this blog allow us to earn income from qualifying actions and purchases (at no extra cost to you).

Freevee Adds 10 British TV Shows to Growing List of UK TV Titles